'Shameless' Star William H. Macy Opens up About His Character Getting Sober
Maarten de Boer/Contour by Getty Images
William H. Macy of Showtime's 'Shameless'
Give him liberty or give him meth! The Season 8 premiere of Showtime's bratty hit Shameless finds its hopelessly hedonistic patriarch, Frank Gallagher—played by Emmy winner William H. Macy—all dressed in orange. Nope, not prison orange. Frank is festively adorned in Buddhist orange and he's seeking enlightenment in a temple of monks, while, that is, he finishes off that pound of methamphetamine he inherited last year when his wife dropped dead. Macy tells us what it's like to be perfectly Frank.
How will your character ever get out of this holy mess? He's smoked so much meth that he's covered in sores and his teeth are falling out.
And it's all been fab for me! [Laughs] I'm having the best time with this. I have some seriously shameless moments this season. Three of them. But I do have to reveal something, and I don't mean to frighten you: Frank is going to get sober. And it gets worse than that! He gets a credit card. And a car. And a job. He's even employee of the month. Just wait.
You must be in shock. Frank has been high and useless since the series started.
This is like a whole new character for me! I've never played him when he's clearheaded. He's going out making amends for all the despicable things he's done—well, at least those he can remember. But he's still corrupt. In fact, he's a much better liar when he's sober.
The actor weighs in on Frank's bad behavior and doing all those nude scenes.
Why do we love this jerk so much when none of us would ever invite him over to the house for dinner?
He lives out our fantasies. He does things the rest of us are afraid to do but secretly want to. And Frank is indestructible. He never gives up. Ever! But I beg to differ about inviting him over. I'm always meeting people who'd love to hang out with Frank. If I drank all the beer people want to buy me, I'd be in very big trouble. People feel very close to all our characters. They like that we talk candidly about how the system is loaded against the have-nots and that we show what it's like to live one paycheck away from homelessness. Yet, in its own crazy way, our show is also hopeful and patriotic. I'm really proud of that.
What aren't you proud of?
What in your mind is the worst thing Frank ever did—the thing that made you wince the most? Oh, it was probably the time he was dragging that poor little girl across the floor as she was hanging on to one end of her prosthesis. She's going, "Please, mister, give me my leg!" That was pretty low. Then there was the time he got a new liver and kept right on drinking.
His family wants nothing to do with him. Will that change with sobriety?
Frank is suddenly feeling a real affection for his six kids, which is genuine and moving. Of course, a lot of this has to do with the clock ticking. He's starting to worry about who will take care of him in his old age. But addicts are narcissistic. He wants the affection of his children but won't lift a finger to earn it.
The writers never run out of reasons for Frank to flash the flesh. You're 67 and still in great shape—but how much longer can you do this?
[Groans] Oh, God. It's a trial. I keep myself in shape as much as I can at my age so I'm not humiliated. I did go into the writers' room and say, "Let's keep Frank's knickers on from here on out, shall we?" But they seem to have ignored me. Don't get me wrong. I'm happy to have been the sword carrier—as it were—for all us older gentlemen out there. But enough already! I love this country and we need to keep it beautiful.
When do you see Shameless wrapping up?
I'm pretty sure we'll do one more season, if not two. Ten altogether sounds just about right, otherwise I might get bored. It's exciting to think about finding another great character to play. Oh, listen to me. Who am I kidding? The time will come to end Shameless and I'll be weeping and begging, "Puh-leez, I love Frank! Just one more season! I'll do it for free!"
Shameless, Sunday, Nov. 5, 9/8c, Showtime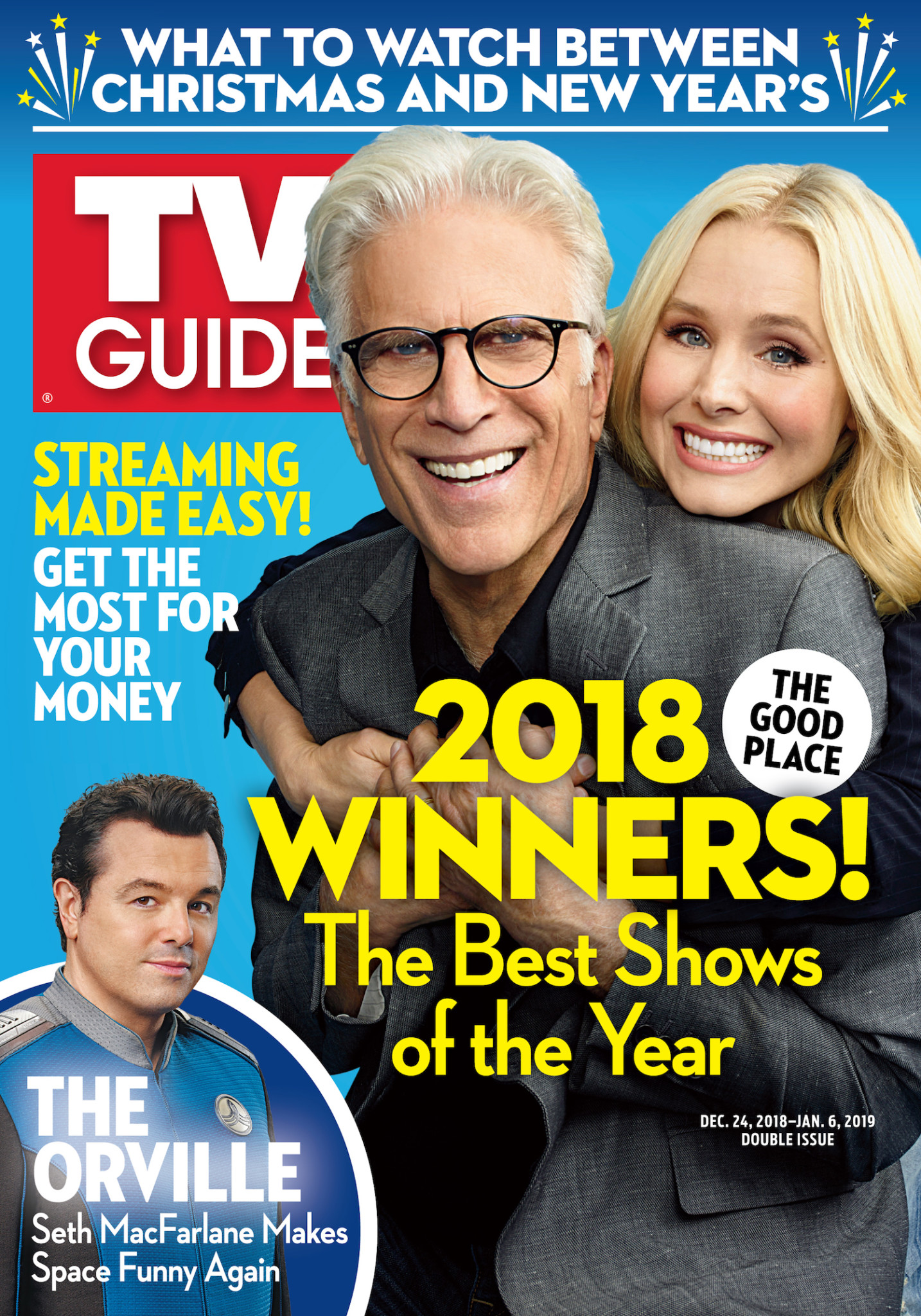 This article also appeared in the Oct. 30- Nov. 12 issue of TV Guide Magazine.