TV Premieres Calendar
New Releases & Returning Shows
Monday, January 30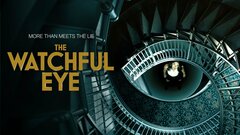 New Series
The Watchful Eye
A woman working as a live-in nanny for an affluent family learns that everyone has their secrets.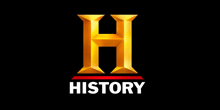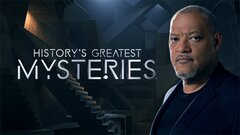 Season 4 Premiere
History's Greatest Mysteries
Using new evidence to look at some of the most historically important mysteries of recent times.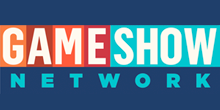 New Game Show
Switch
A trivia show where contestants compete for a chance at $10,000 by switching positions based upon correct and incorrect answers.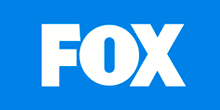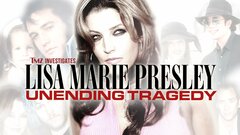 Special
TMZ Investigates: Lisa Marie Presley: Unending Tragedy
TMZ investigates the ongoing, unresolved issues after the tragic death of Lisa Marie Presley.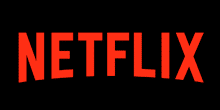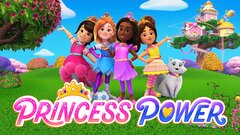 New Series
Princess Power
Adventure-loving princesses from four different Fruitdoms jump into action to help their fellow "fruitizens" and make their worlds a better place.
Tuesday, January 31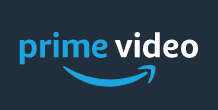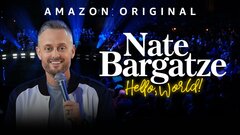 Stand-up Special
Nate Bargatze: Hello World
"The Nicest Man in Stand-Up" is back with a comedy special filmed at the Celebrity Theater in Phoenix.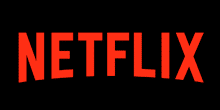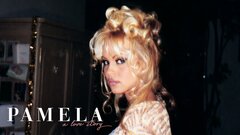 Movie Premiere
Pamela, A Love Story
The trajectory of Pamela Anderson's life and career from small-town girl to international sex symbol, actress, activist, and doting mother.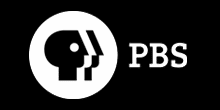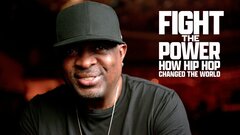 New Docuseries
Fight the Power: How Hip Hop Changed the World
Chuck D transports audiences back to hip-hop's inception and documents the genre's steps in revolutionizing and challenging America's history over four decades.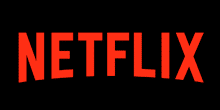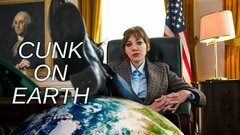 New Series
Cunk on Earth
In this mockumentary, Philomena Cunk traces the history of civilization.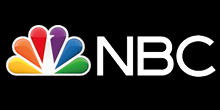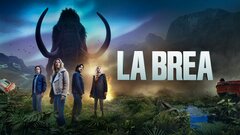 Midseason Premiere
La Brea
A massive sinkhole opens up in the middle of Los Angeles, separating a family between two worlds.
February Premieres
Wednesday, February 1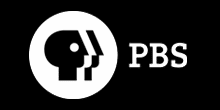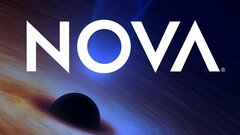 Season 50 Premiere
NOVA
Documentary series focuses on science: the speculation, history, and its many applications.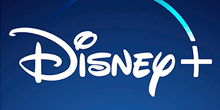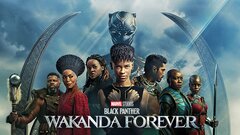 Movie Premiere
Black Panther: Wakanda Forever
Warriors must protect Wakanda from intervening world powers in the wake of King T'Challa's death.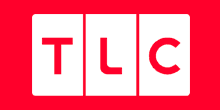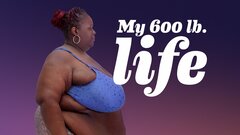 Season 11 Premiere
My 600-lb Life
Cameras follow the efforts of severely overweight individuals through their journeys to lose weight.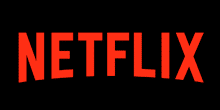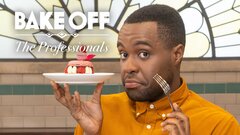 New Reality Series
Bake Off: The Professionals
Professional pastry chefs from top hotels, restaurants, and businesses around the UK compete in a series of baking challenges in teams.
Special
Schoolhouse Rock! 50th Anniversary Singalong
As part of Disney Family Singalong, the classic Schoolhouse Rock! hits are performed by a slew of celebrity guests.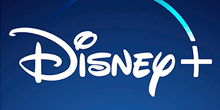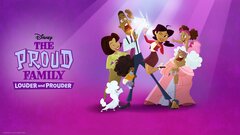 Season 2 Premiere
The Proud Family: Louder and Prouder
In a revival of the original series, Penny Proud spends time with her madcap family and her crew.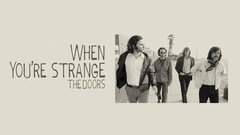 Movie Premiere
The Doors: When You're Strange
A history of Jim Morrison and the Doors includes archival footage of concert performances, recording sessions, and backstage scenes.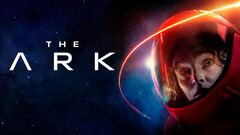 New Series
The Ark
When Spacecraft Ark One encounters a catastrophic event on a mission to secure the human race's survival, the remaining crew must survive with a lack of life-sustaining supplies and a loss of leadership.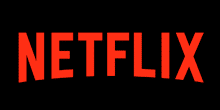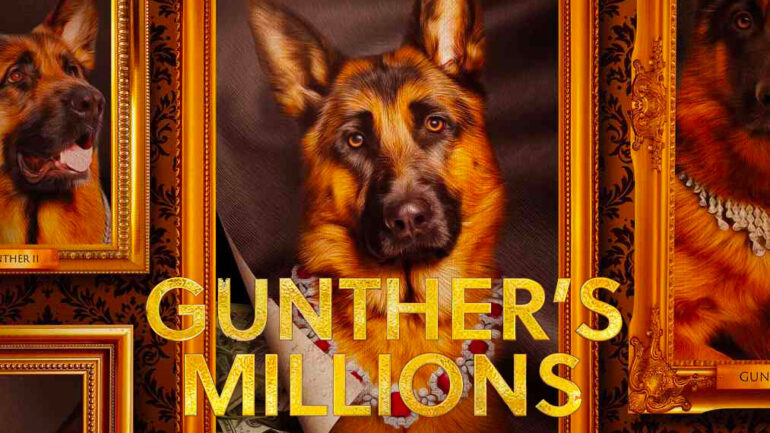 New Reality Series
Gunther's Millions
A dog named Gunther has a trust fund, and Gunther's handler lives a luxurious life with a cult-like entourage.
Thursday, February 2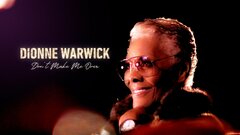 Movie Premiere
Dionne Warwick: Don't Make Me Over
Chronicling the iconic singer Dionne Warwick's six-decade career in both music and activism.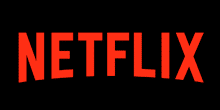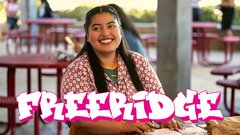 New Series
Freeridge
In a spinoff of the teen drama On My Block, a group of friends may or may not have unleashed a deadly curse, starting a new adventure.
Friday, February 3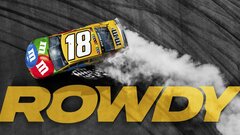 Movie Premiere
Rowdy
NASCAR superstar Kyle Busch confronts his physical limits when he sustains a possible career-ending injury in 2015.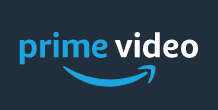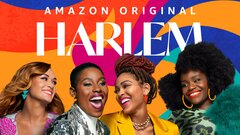 Season 2 Premiere
Harlem
Four ambitious best friends, Camille, Tye, Quinn, and Angie, navigate relationships and careers.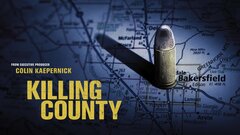 New Docuseries
Killing County
A deadly hotel shooting makes the Ramirez family question everything they know about their town; desperate to find out what really happened to their loved one, they soon learn they are not alone in their tragedy and fight for the truth.
Movie Premiere
Daughter of the Bride
A daughter tries to sabotage her mother's wedding while navigating her own love life and career.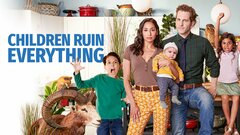 Season 2 Premiere
Children Ruin Everything
Astrid and James struggle to hold onto their identities while raising their two young children.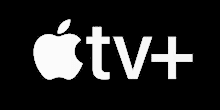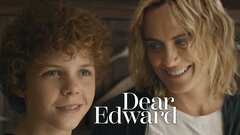 New Series
Dear Edward
The story of a 12-year-old boy who survives a plane crash that kills every other passenger, but forges unexpected friendships, romances, and communities.
Saturday, February 4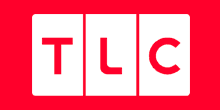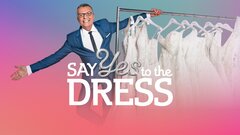 Season 22 Premiere
Say Yes to the Dress
Staff of the Kleinfeld bridal salon work to satisfy future brides.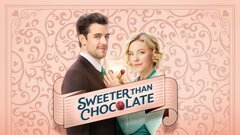 Movie Premiere
Sweeter Than Chocolate
A local chocolatier is rumored to have the secret recipe to finding true love on Valentine's Day, drawing in a television reporter to investigate.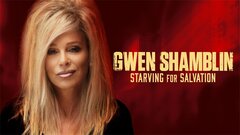 Movie Premiere
Gwen Shamblin: Starving for Salvation
Gwen Shamblin founds a Christian-based diet program, preaching the power of prayer for weight loss, accumulating power and money as a larger-than-life public persona with dramatically teased hair.
Sunday, February 5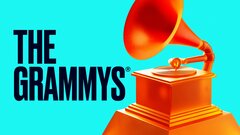 Awards Show
Grammy Awards
The 65th Annual Grammy Awards, broadcast live from the Crypto.com Arena in Los Angeles, honoring excellence in the recording industry.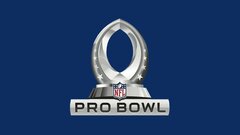 Live Sports Event
NFL Pro Bowl
The NFL's annual all-star game.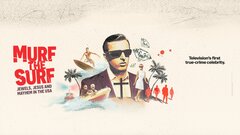 New Docuseries
Murf the Surf
Exploring the tumultuous life of infamous jewel thief Jack Roland Murphy, known as "Murf the Surf."
New Docuseries
Murder in Big Horn
An examination of the circumstances surrounding cases of missing and murdered Indigenous women within Big Horn County, Montana, through the perspectives of Native American families, Native journalists, and local law enforcement officers.
Monday, February 6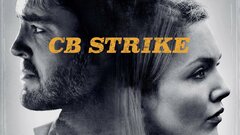 Season 5 Premiere
C.B. Strike
PI Cormoran Strike investigates complex cases. Based on the novels by Robert Galbraith.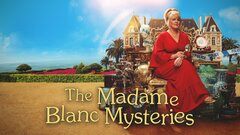 Season 2 Premiere
The Madame Blanc Mysteries
Antiques dealer Jean White is nearly bankrupt after her husband's sudden death, and so she heads to their one last asset: a cottage in antiques hub Sainte Victoire, France.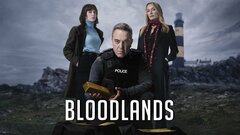 Season 2 Premiere
Bloodlands
Detective Tom Brannick connects a recent case to a shadowy assassin from the past nicknamed Goliath.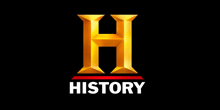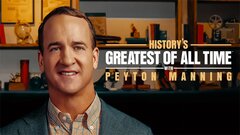 New Series
History's Greatest of All Time with Peyton Manning
Peyton Manning asks 100 experts in various categories to rank each greatest-of-all-time contender using statistics, innovation and legacy as criteria.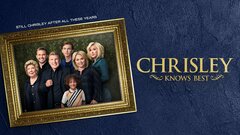 Season 10 Premiere
Chrisley Knows Best
Real life escapades of Atlanta-based self-made millionaire Todd Chrisley and his family.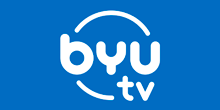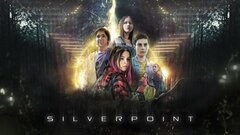 New Series
Silverpoint
In 1997, four kids vanish without a trace in Silverpoint woods. Twenty-three years later, one boy aims to find out what happened.
Tuesday, February 7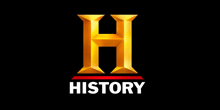 New Series
History's Greatest Heists with Pierce Brosnan
Uncovering the execution and aftermath behind some of the most elaborate heists in history — from the Wilcox train robbery of 1899 to Boston's Great Brink robbery in 1950.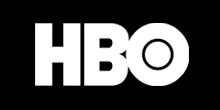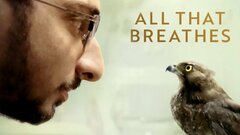 Movie Premiere
All That Breathes
As legions of birds fall from New Delhi's skies and the city smolders with social unrest, two brothers race to save one of the casualties: a majestic black kite, a bird of prey essential to their city's ecosystem.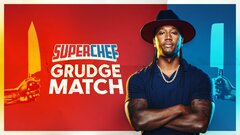 New Reality Series
Superchef Grudge Match
Rival chefs who have beefs with each other finally bury the hatchet and win cash prize along with a lifelong bragging rights over their food foe.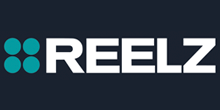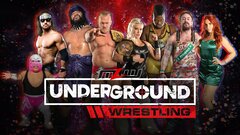 New Series
MLW Underground Wrestling
A new era of wrestling for a new generation of fans, featuring a mix of world class fighters.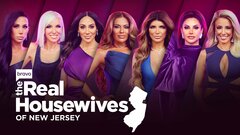 Season 13 Premiere
The Real Housewives of New Jersey
The indulgent lives of strong-willed women from the Garden State.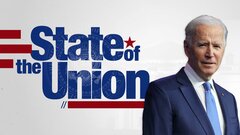 Special
State of the Union Address
President Biden's State of the Union address to Congress, followed by the Republican response.
Wednesday, February 8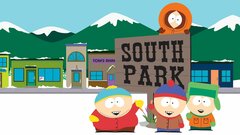 Season 26 Premiere
South Park
The adventures of four boys who live in South Park, Colo.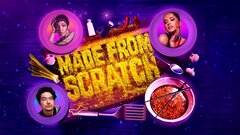 Season 5 Premiere
Made From Scratch
Celebrities cook with loved ones.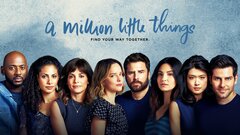 Season 5 Premiere
A Million Little Things
An unexpected death inspires some friends to take control of their lives.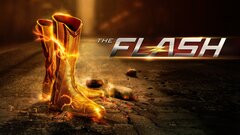 Season 9 Premiere
The Flash
When a freak accident grants CSI Barry Allen superspeed, he uses the power to solve crimes.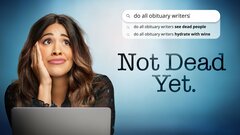 New Series
Not Dead Yet
Nell Stevens, a broke and newly single self-described disaster, works to restart her life, landing the only job she can find — writing obituaries.
Season 10 Premiere
Vanderpump Rules
Restaurateur Lisa Vanderpump oversees a group of staff members who lead drama-filled lives.
Thursday, February 9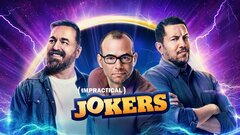 Season 10 Premiere
Impractical Jokers
A hidden-camera series in which a quartet of lifelong friends endeavor to embarrass one another to the maximum effect.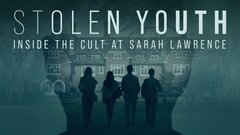 New Docuseries
Stolen Youth: Inside the Cult at Sarah Lawrence
An exploration of the Sarah Lawrence cult's origins in 2010 on the Sarah Lawrence campus until its recent demise, when the last members find their own paths to survival.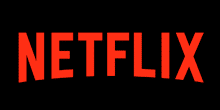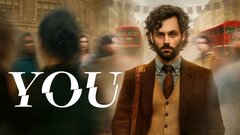 Season 4 Premiere
You
An obsessive 20-something uses the digital age to make a woman fall in love with him.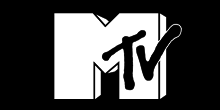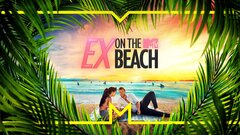 Season 6 Premiere
Ex on the Beach
Ten romantically embattled reality stars appear alongside everyday singles who show up for what they think is a run-of-the-mill love and dating show in paradise, only to be completely blindsided by their exes, with whom they come face-to-face.
Friday, February 10
New Reality Series
Meet Me in Paris
In what could be called a "reality rom-com," three real women follow the script and write their own endings. Just like in the movies.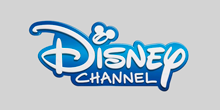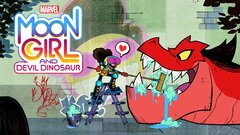 New Series
Marvel's Moon Girl and Devil Dinosaur
A 13-year-old super-genius and a T-Rex work together to protect New York City.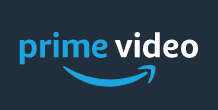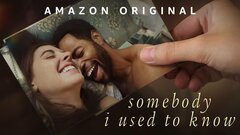 Movie Premiere
Somebody I Used to Know
On a trip to her hometown, workaholic Ally reminisces with her ex Sean and starts to question everything about the person she's become.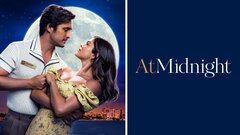 Movie Premiere
At Midnight
When fate brings an ambitious hotel manager and a movie star together, they begin to secretly meet at midnight.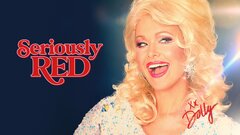 Movie Premiere
Seriously Red
A woman pursues her dream of becoming the world's greatest Dolly Parton impersonator.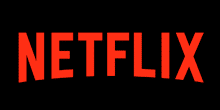 Movie Premiere
Your Place or Mine
Everything changes for total opposite best friends who swap homes and lives for a week.
Saturday, February 11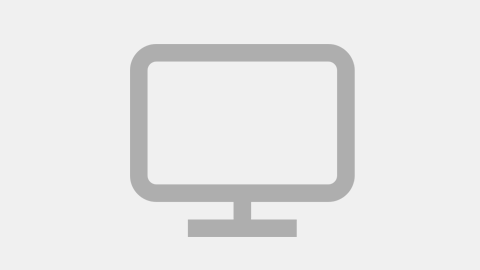 Movie Premiere
A Paris Proposal
Emily and Sebastian wind up in a tricky situation when a client mistakes them for a happy couple.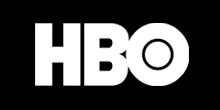 Stand-up Special
Marc Maron: From Bleak to Dark
From New York City's Town Hall, Marc Maron explores getting older, antisemitism and faith and the superiority of having cats over children; he opens up about the loss of his partner in 2020 and reestablishing his relationship with his father.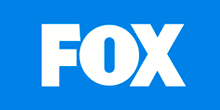 Movie Premiere
The Perfect 10
The 10 legendary football icons who have achieved one of the rarest dual accomplishments — winning the coveted Heisman Trophy and being enshrined in the Pro Football Hall of Fame.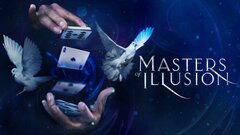 Season 9 Premiere
Masters of Illusion
Illusionists dazzle a studio audience with great escapes and sleight of hand.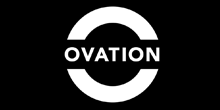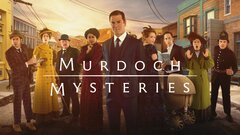 Season 16 Premiere
Murdoch Mysteries
Detective William Murdoch uses radical techniques to solve murders.
Sunday, February 12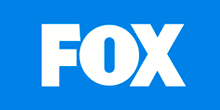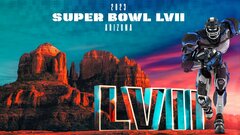 Live Sports Event
Super Bowl
The Kansas City Chiefs meet Philadelphia Eagles, live from State Farm Stadium in Glendale, Arizona.
Live Sports Event
Great American Rescue Bowl
A showcase for kittens, puppies, cats and dogs that makes a difference by helping pets find their forever home.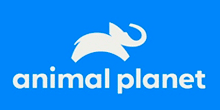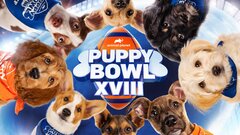 Special
Puppy Bowl
Rescue puppies go paw to paw to compete for the title of Most Valuable Pup.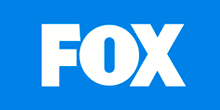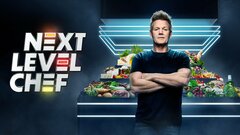 Season 2 Premiere
Next Level Chef
Chefs face unique cooking challenges with the goal of finding the food world's newest superstar.
Monday, February 13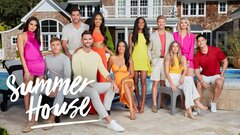 Season 7 Premiere
Summer House
Friends share a house and spend a drama-filled summer in the beach town of Montauk, N.Y.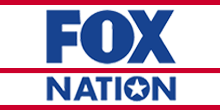 Stand-up Special
Roseanne Barr: Cancel This!
A stand-up comedy special from the iconic creator of Roseanne.
Tuesday, February 14
New Reality Series
Love Trip: Paris
Four American girls, unlucky in love in their own country, move into a penthouse in the middle of Paris to find a floor of French suitors waiting to date them.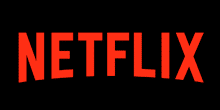 New Reality Series
Perfect Match
Through a series of compatibility challenges and matchups, Nick Lachey takes hopefuls on a journey from single to soulmate, bringing together singles from other reality shows, including Love Is Blind, The Mole, Too Hot to Handle, and others.
New Series
B. Loved
Follows Bea, a teenager ghost who forms a special friendship with Cole, the new guy in town, whose house she has been inhabiting for over 100 years.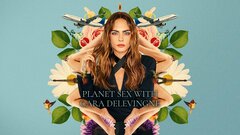 New Docuseries
Planet Sex With Cara Delevingne
Model, actress, and LGBTQ+ activist Cara Delevingne explores questions about human sexuality.
Wednesday, February 15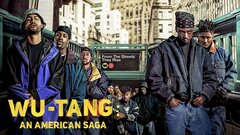 Season 3 Premiere
Wu-Tang: An American Saga
In early 1990s New York, Bobby Diggs strives to unite a dozen young black men who are torn between music and crime but eventually rise to become the unlikeliest of American success stories.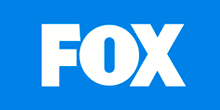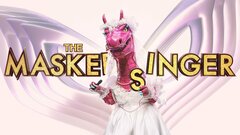 Season 9 Premiere
The Masked Singer
Celebrities compete against one another while shrouded from head to toe in an elaborate costume.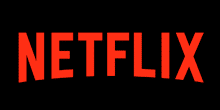 New Reality Series
Full Swing
The lives of professional golfers on and off the course across a season of high-stakes competition during the PGA Tour.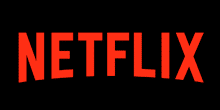 New Docuseries
African Queens: Njinga
The rise and reign of Queen Njinga of Angola amid family betrayal and political rivalries.
Thursday, February 16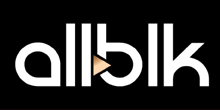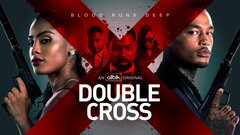 Season 4 Premiere
Double Cross
A doctor and her drug-dealing twin brother decide to end the sex trafficking in their neighborhood.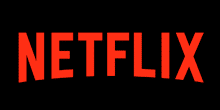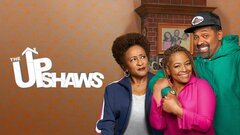 Season 3 Premiere
The Upshaws
An African American family struggles to make it work and make it right.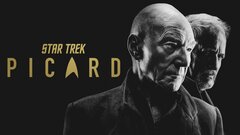 Season 3 Premiere
Star Trek: Picard
Retired admiral Jean-Luc Picard steps into the next chapter of his life.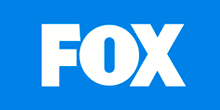 New Series
Animal Control
Some local animal control workers' lives are complicated by the fact that animals are simple, but humans are not.
Friday, February 17
New Docuseries
The 12th Victim
Examining whether teenager Caril Ann Fugate was unjustly tried in the murders of 11 people in 1958.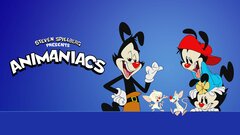 Season 3 Premiere
Animaniacs
The Warner siblings wreak havoc in the lives of everyone they meet.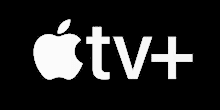 New Series
Hello Tomorrow!
Hawking lunar timeshares, a traveling salesman is an optimist whose faith in a brighter tomorrow may threaten to leave him lost in the very dream that sustains him.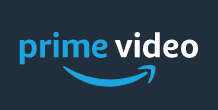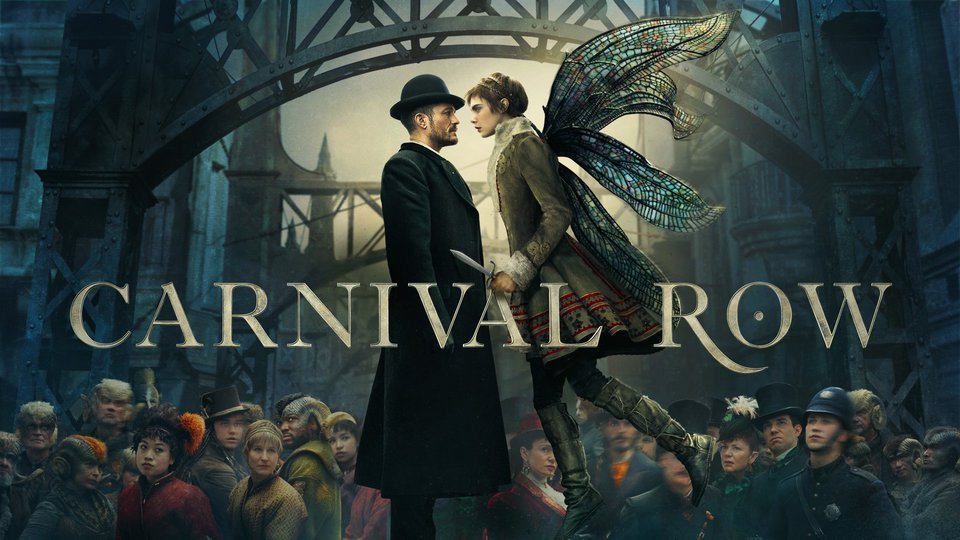 Season 2 Premiere
Carnival Row
A human detective and a faerie rekindle a dangerous affair in a Victorian fantasy world.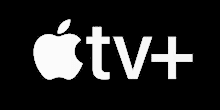 Season 2 Premiere
Make or Break
Diving into the world of professional surfing as athletes travel the globe to compete for the World Championship title; includes insight into the surfers' lives and the sacrifices they make to get to the top.
Saturday, February 18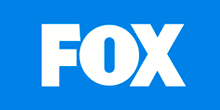 Special
Back To School With Gus Johnson
Gus Johnson returns to school for a year-long prestigious fellowship program at Harvard University.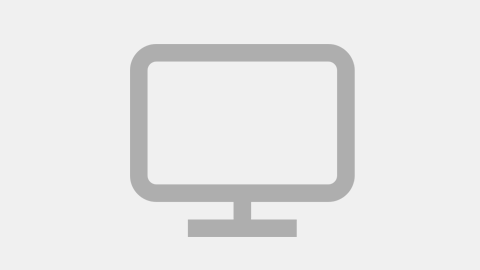 Movie Premiere
Welcome to Valentine
After losing her apartment and her job right before Valentine's Day, Olivia meets George, who takes her on a cross-country road trip that has them reevaluating life's priorities.
Sunday, February 19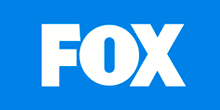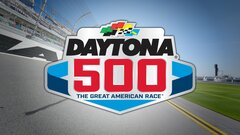 Live Sports Event
Daytona 500
The 2023 NASCAR Cup Series begins with its crown jewel event, the 65th running of the Daytona 500, live from Daytona Beach, FL.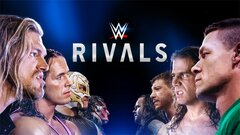 Season 2 Premiere
WWE Rivals
Freddie Prinze Jr. leads a roundtable discussion of WWE luminaries to delve into the storylines and dynamic characters behind the epic battles that built the WWE.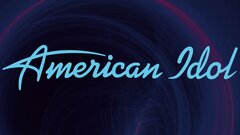 Season 21 Premiere
American Idol
Singers compete for the grand prize.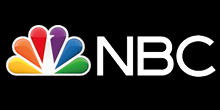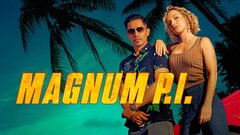 Season 5 Premiere
Magnum P.I.
In a reboot from a 1980 series, a former Navy SEAL repurposes his military skills to become a private investigator.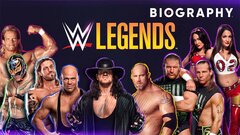 Season 3 Premiere
Biography: WWE Legends
Insight into both the personal and on-screen lives of WWE superstars.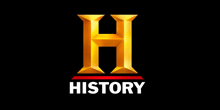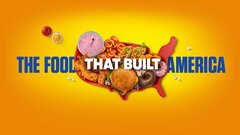 Season 4 Premiere
The Food That Built America
The fascinating stories of the families behind the food that built America.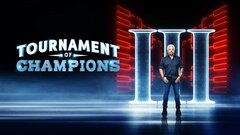 Season 4 Premiere
Tournament of Champions
Host Guy Fieri gathers 16 of the world's greatest chefs for a single-elimination, sudden-death culinary contest in which competitors face off in head-to-head battles to stay alive.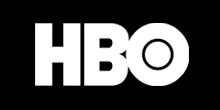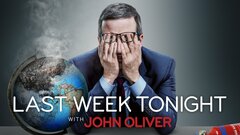 Season 10 Premiere
Last Week Tonight With John Oliver
A satirical look at the week in news, politics and current events.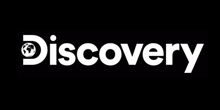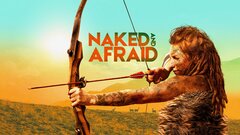 Season 17 Premiere
Naked and Afraid
Two complete strangers meet in a very unique way: They're stranded in a dangerous, desolate location, without food or water, and they're completely naked.
New Series
The Company You Keep
A night of passion leads to love between con-man Charlie and undercover CIA officer Emma, who are unknowingly on a collision course professionally.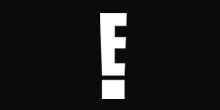 Movie Premiere
Why Can't My Life Be a Rom-Com?
Following the rules of dating of a 50-year-old self-help book, an independent young woman Eliza finds herself in the center of a love triangle.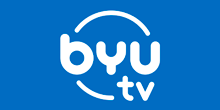 Season 5 Premiere
Making Good
Kirby Heyborne travels across America to help non-profit organizations any way he can.
Monday, February 20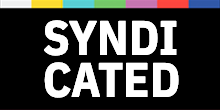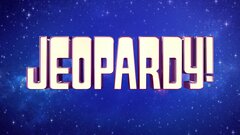 New Game Show
Jeopardy! High School Reunion Tournament
27 former teen contestants, now current undergraduates or recent college graduates, reunite to face off in a 14-day special event with a $100,000 grand prize.
Wednesday, February 22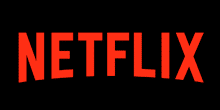 New Docuseries
Murdaugh Murders: A Southern Scandal
The Murdaughs were one of South Carolina's most prominent families, but the death of teenager Mallory Beach in a drunken boating accident began the unraveling of their legacy.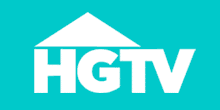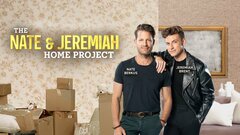 Season 2 Premiere
The Nate & Jeremiah Home Project
Nate Berkus and Jeremiah Brent help families moving into a new place let go of the things they no longer need to get a fresh start.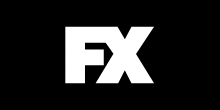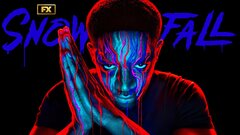 Season 5 Premiere
Snowfall
A drama inspired by the early days of the 1980s Los Angeles crack cocaine epidemic.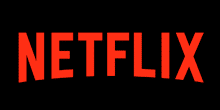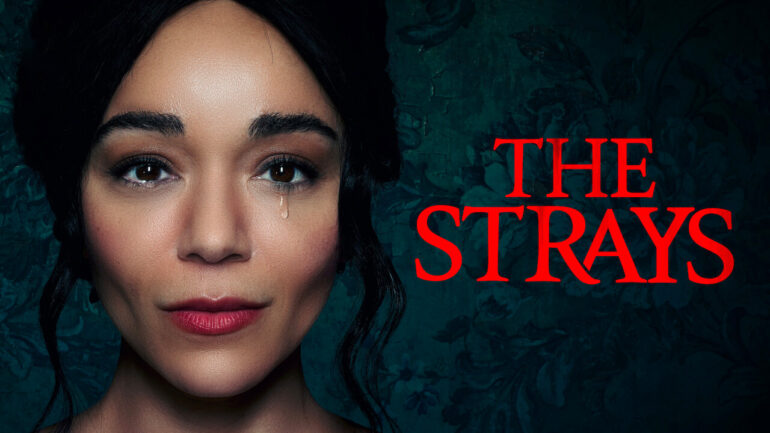 Movie Premiere
The Strays
A light-skinned Black woman's meticulously crafted life of privilege starts to unravel when two strangers show up in her quaint suburban town.
Thursday, February 23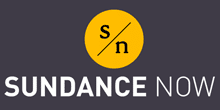 New Series
Black Snow
After a time capsule is unearthed at a local high school, a small Far North Queensland town is plunged back into the past, and the secrets of an unsolved murder of one of its students unravels.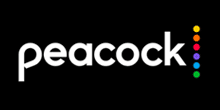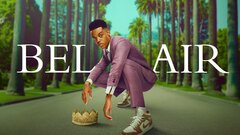 Season 2 Premiere
Bel-Air
In a dramatic retelling of The Fresh Prince of Bel-Air, a teenager leaves the streets of West Philadelphia to live with his uncle's family in Bel-Air.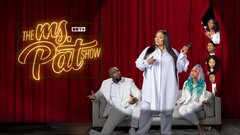 Season 3 Premiere
The Ms. Pat Show
A street-wise woman finds herself living in middle America as an unlikely suburban mom.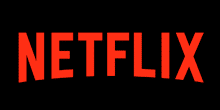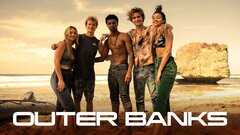 Season 3 Premiere
Outer Banks
A teenager enlists his friends to hunt for a treasure linked to his father's disappearance.
Friday, February 24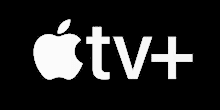 New Reality Series
The Reluctant Traveler
Eugene Levy visits some of the world's most intriguing destinations in Costa Rica, Finland, Italy, Japan, Maldives, Portugal, South Africa and the United States, exploring the cultures surrounding them.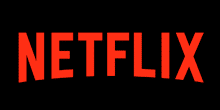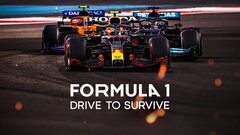 Season 5 Premiere
Formula 1: Drive to Survive
Drivers, managers and team owners live life in the fast lane during a cutthroat season of Formula 1.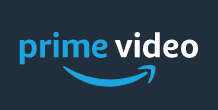 New Series
The Consultant
A relationship between employee and boss and how far people will go to get ahead and to survive.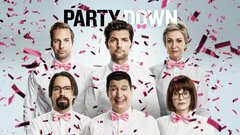 Season 3 Premiere
Party Down
While chasing dreams of stardom, six Hollywood wannabe actors and writers make ends meet by working for a posh Los Angeles catering company.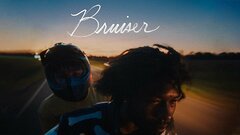 Movie Premiere
Bruiser
14-year-old Darious explores the boundaries of his manhood with Malcolm, his strict but loving father, and Porter, a charismatic drifter. When Darious learns Porter's true identity, he is thrust into a conflict between the two men.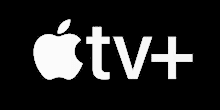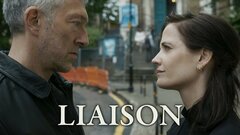 New Limited Series
Liaison
A story about espionage, political intrigue and enduring love explores how past mistakes have the potential to destroy the future.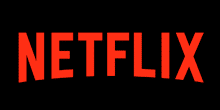 Movie Premiere
We Have a Ghost
Kevin's family goes viral after finding Ernest the ghost haunting their new home. However, when Kevin helps Ernest dig into his past, they become CIA targets.
Saturday, February 25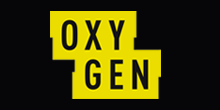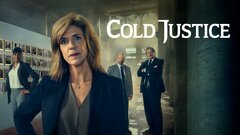 Season 7 Premiere
Cold Justice
Two top-notch female investigators dig into murder cases that have gone for years without answers.
Sunday, February 26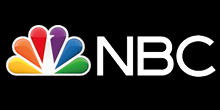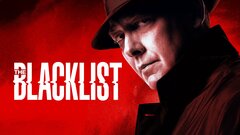 Season 10 Premiere
The Blacklist
"Red" Reddington agrees to work with the FBI, on the condition he'll only work with profiler Keen.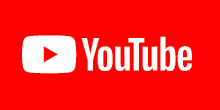 Awards Show
Screen Actors Guild Awards
Annual awards show honoring the year's best film and TV acting performances, as voted on by Hollywood union members.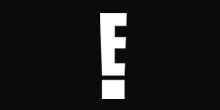 Movie Premiere
Royal Rendezvous
A Chef from East L.A. received an invitation to a manor in Ireland to cook for a royal banquet that was planned by a Lord to convince his grandmother to sell their home.
March Premieres
Wednesday, March 1
New Series
True Lies
Based on the 1994 big-screen action comedy, an unfulfilled suburban housewife makes the shocking discovery that her seemingly ordinary husband is an international spy.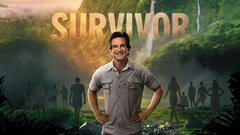 Season 44 Premiere
Survivor
Castaways attempt to outwit, outlast and outplay each other for a prize of $1 million.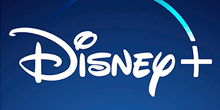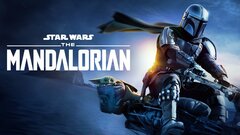 Season 3 Premiere
The Mandalorian
After the fall of the Galactic Empire, a lone gunfighter makes his way through the lawless galaxy.
Thursday, March 2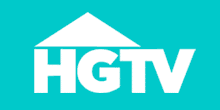 New Reality Series
The Flipping El Moussas
Following couple Tarek El Moussa and Heather Rae El Moussa during their personal and professional journey as newlyweds and real estate experts.
Friday, March 3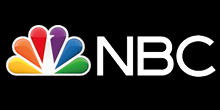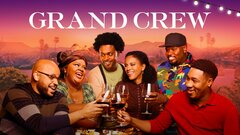 Season 2 Premiere
Grand Crew
Some friends always find the humor in career moves, dating drama and more as they live their best lives as young Black professionals in LA.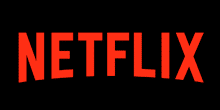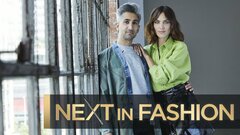 Season 2 Premiere
Next in Fashion
Designers team up to create visionary looks that work for everybody in this competition series.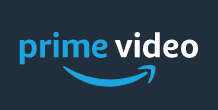 New Series
Daisy Jones & The Six
In 1977, Daisy Jones & The Six were on top of the world; then, after a sold-out show at Chicago's Soldier Field, they called it quits; now, decades later, the band members agree to reveal the truth.
Saturday, March 4
Movie Premiere
Black Girl Missing
A Black mother enlists the help of a dedicated community of amateur internet sleuths to try to find her missing daughter after authorities and the media quickly dismiss her case and focus on the search for a missing white girl instead.
Sunday, March 5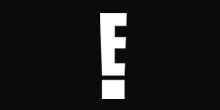 Movie Premiere
Married By Mistake
Riley gets drunk with Nate, and the next morning they find themselves married.
Monday, March 6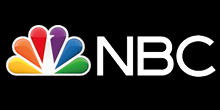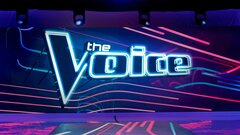 Season 23 Premiere
The Voice
Four icons compete to find and transform America's inspiring voices into music's next phenomenon.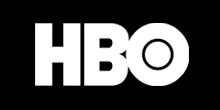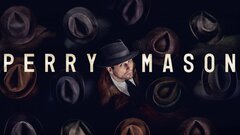 Season 2 Premiere
Perry Mason
Legal drama set in 1932 Los Angeles and based on novels and short stories penned by Erle Stanley Gardner.
New Series
History of the World, Part II
A sequel to the 1981 film, a variety of sketches illustrate different periods of human history.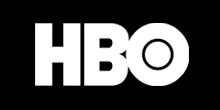 New Series
Rain Dogs
A dysfunctional family on the fringes of society attempt to go straight in a crooked world.
Tuesday, March 7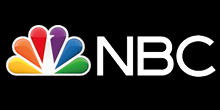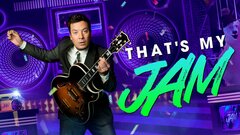 Season 2 Premiere
That's My Jam
Celebrities compete in a variety of music- and dance-inspired games for charity.
Wednesday, March 8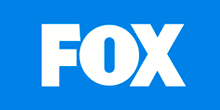 New Reality Series
Farmer Wants a Wife
Women leave their "big city" lives to live on a farm and potentially find their future spouses.
Thursday, March 9
New Series
School Spirits
A teen, who is stuck in the afterlife, decides to investigate her disappearance with a group of other students who are also stuck in limbo at their high school.
Friday, March 10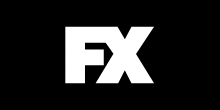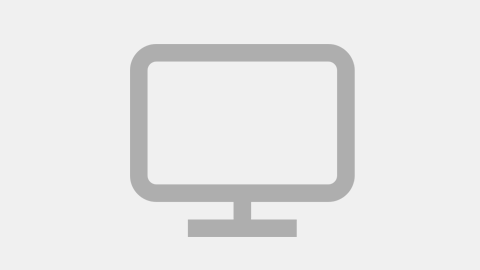 New Docuseries
Sin Eater
A profile of infamous Hollywood P.I. Anthony Pellicano, whose practice of harassing and intimidating his victims ultimately landed him in prison for wiretapping and racketeering.
Sunday, March 12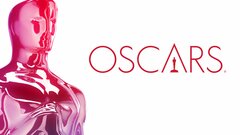 Awards Show
The Oscars
The 95th Annual Academy Awards, honoring achievements in film, broadcast live from the Dolby Theatre at Ovation Hollywood.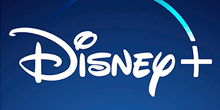 New Miniseries
Ahsoka
Following a live-action debut in the second season of The Mandalorian, Rosario Dawson will return to play Ahsoka in her own series.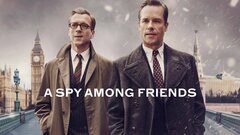 New Limited Series
A Spy Among Friends
In England in 1963, an MI6 officer learns his close friend and colleague had been secretly working as a double agent for the KGB, defecting to the Soviet Union.
Tuesday, March 14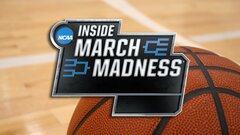 Beginning
March Madness
In 2023, the annual NCAA college basketball tournament runs Mar 14 – Apr 3, culminating in Final Four from NRG Stadium in Houston, TX.
New Series
Gotham Knights
In the wake of Bruce Wayne's murder, his adopted son Turner Hayes is framed for his killing.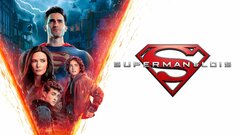 Season 3 Premiere
Superman & Lois
Clark Kent and Lois Lane face their greatest challenge — being working parents in today's society.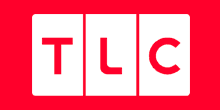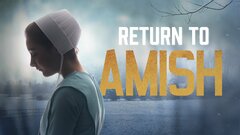 Season 7 Premiere
Return to Amish
Some of the people from Breaking Amish resume traditions at home while their lives evolve.
Thursday, March 16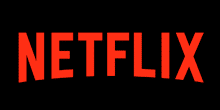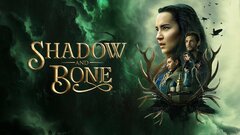 Season 2 Premiere
Shadow and Bone
Sinister forces plot against a young soldier after she reveals a magical power.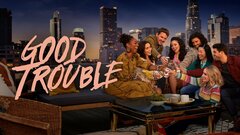 Season 5 Premiere
Good Trouble
Callie and Mariana Adams Foster embark on the next phase of their young adult lives in Los Angeles.
Friday, March 17
Movie Premiere
Boston Strangler
Follows the reporters who broke the story of the notorious Boston Strangler murders of the 1960s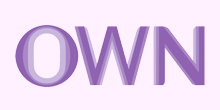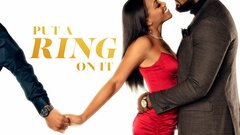 Season 4 Premiere
Put a Ring on It
Three long-term couples join Dr. Nicole LaBeach for a 9-week relationship experiment.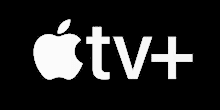 New Series
Extrapolations
In the near future, the effects of climate change have become embedded into people's everyday lives; eight interwoven stories explore the intimate, life-changing choices that must be made when the planet is changing faster than the population.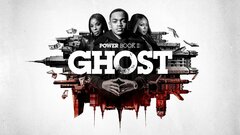 Season 3 Premiere
Power Book II: Ghost
In a sequel to Power, Tariq St. Patrick divides his time between school and hustling to pay for his mum's defense lawyer.
Sunday, March 19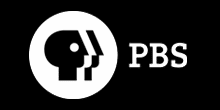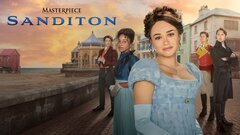 Season 3 Premiere
Sanditon
Charlotte Heywood moves to the sleepy seaside village of Sanditon, that is on the cusp of change.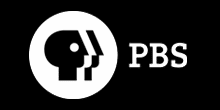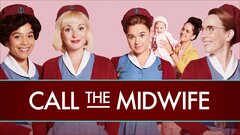 Season 12 Premiere
Call the Midwife
A peek into the colorful world of midwifery and family life in London's East End during the 1950s.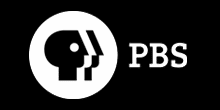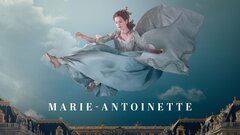 New Series
Marie Antoinette
An exploration of who Marie-Antoinette was, what she thought and what she felt; barely 14 years old when she left Austria to marry the Dauphin in France, she tries to comply with numerous and complicated French rules.
New Series
Lucky Hank
The unlikely English department chairman in a badly underfunded college in the Pennsylvania rust belt copes with a midlife crisis.
Monday, March 20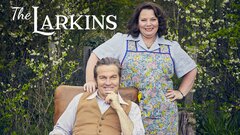 Season 2 Premiere
The Larkins
An adaptation of the classic novel "The Darling Buds of May" that follows the warm-hearted, wheeler-dealing adventures of the Larkin family in the idyllic Kent countryside.
Tuesday, March 21
New Docuseries
Restaurants at the End of the World
Adventurous chef, entrepreneur, and global trailblazer Kristen Kish travels the world searching for the people, places, culture, and traditions behind the world's most remote restaurants.
Friday, March 24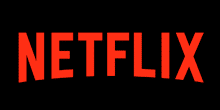 Stand-up Special
Chris Rock: Selective Outrage
The comic takes the stage, live from Baltimore.
New Series
Up Here
Set in New York City in 1999, Lindsay and Miguel fall in love and discover that the single greatest obstacle to finding happiness together might just be themselves — and the memories, obsessions, fears, and fantasies that lives inside their heads.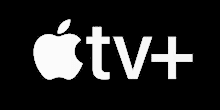 New Reality Series
My Kind of Country
Scouts search the globe for the next country music star and they each pick rosters of artists to compete in Nashville, with the winner receiving support and exposure on Apple Music.
Sunday, March 26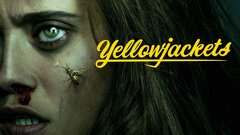 New Series
Yellowjackets
A team of high school soccer players survives a plane crash deep in the remote northern wilderness.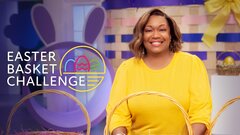 Season 3 Premiere
Easter Basket Challenge
Talented and Easter-obsessed bakers take on culinary challenges to create tasty and imaginative holiday masterpieces.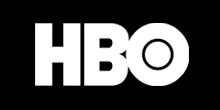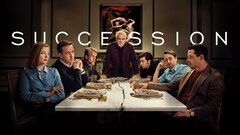 Season 4 Premiere
Succession
The saga of a fictional, American global-media family that is rich, powerful and dysfunctional.
New Series
Rabbit Hole
Nothing is what it seems when John Weir, a master of deception in the world of corporate espionage, is framed for murder by powerful forces with the ability to influence and control populations.
Monday, March 27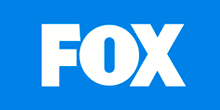 Awards Show
iHeartRadio Music Awards
Awards honoring the year's most popular music artists, live from the Dolby Theatre in Los Angeles.
Wednesday, March 29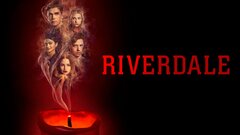 Season 7 Premiere
Riverdale
Archie Andrews navigates the drama of small-town life while working toward a future in music.
Thursday, March 30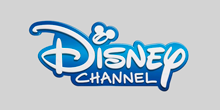 Movie Premiere
Prom Pact
A romantic comedy set during the emotion and excitement of high school prom season.
Friday, March 31
New Reality Series
The Great American Joke Off
A comedy series that celebrates gags, wisecracks, one-liners, and the art of telling a great joke.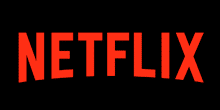 Movie Premiere
Murder Mystery 2
In a sequel to Murder Mystery, private detectives Nick and Audrey land at the center of an international investigation.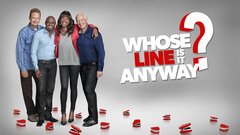 Season 12 Premiere
Whose Line Is It Anyway?
Prompted by ideas from the audience, comics improvise sketches.
Movie Premiere
Rye Lane
Two youngsters reeling from bad breakups who connect over an eventful day in South-London.
April Premieres
Saturday, April 1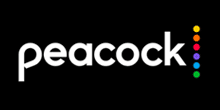 Live Sports Event
WWE WrestleMania
WrestleMania 39, a two-night event, live from SoFi Stadium in Los Angeles.
Sunday, April 2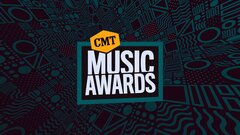 Awards Show
CMT Music Awards
Live from Austin, Kelsea Ballerini hosts country music's only entirely fan-voted awards show, plus performers including Carrie Underwood.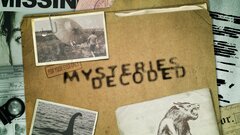 Season 3 Premiere
Mysteries Decoded
A look into America's greatest unsolved mysteries, exploring new evidence and using high-tech tools.
Monday, April 3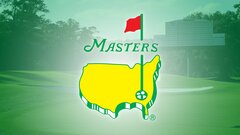 Live Sports Event
Masters Tournament
In 2023, the Masters Tournament runs Apr 3–9, live from the Augusta National Golf Club in Augusta, Ga.
Tuesday, April 4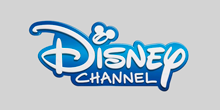 New Series
The Crossover
Boys come of age on and off the court as their former pro-baller father adjusts to life after basketball and matriarch mother finally gets to pursue dreams of her own.
Wednesday, April 5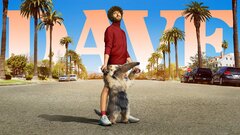 Season 3 Premiere
Dave
A neurotic man in his late 20s has convinced himself that he's destined to be one of the best rappers of all time.
Thursday, April 6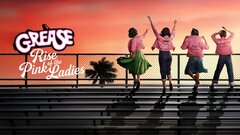 New Series
Grease: Rise of the Pink Ladies
In a prequel to Grease set in 1954, four fed-up outcasts dare to have fun on their own terms, sparking a moral panic that will change Rydell High forever.
Friday, April 7
New Miniseries
Tiny Beautiful Things
Based on the Cheryl Strayed novel, Clare reluctantly steps into the role of a revered advice columnist, even as her own life is falling apart.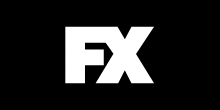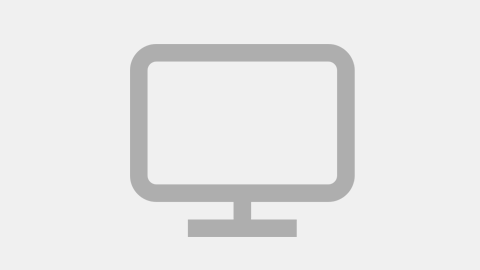 Movie Premiere
The Legacy of J Dilla
An intimate portrait of a creative powerhouse, explioring the complications that have arisen as so many people try to control his legacy.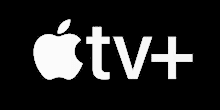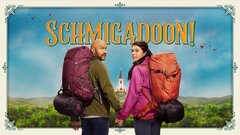 Season 2 Premiere
Schmigadoon!
In a parody of 1940s musicals, backpacking couple Melissa and Josh get trapped in Schmigadoon, a magical town filled with singing and dancing townspeople; they learn they can't leave without finding true love, which they thought they already had.
Saturday, April 8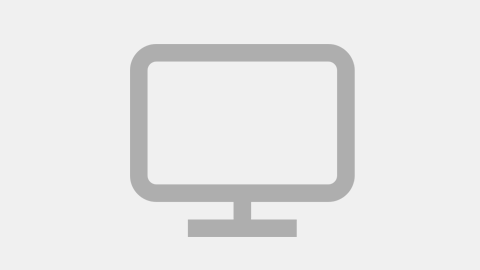 New Reality Series
Totally Weird and Funny
Hosts submit hilarious online videos to be chosen as the funniest or weirdest clip of the week.
Wednesday, April 12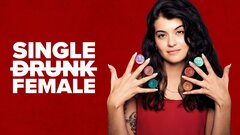 Season 2 Premiere
Single Drunk Female
A 20-something alcoholic is forced to move back home with her overbearing mother.
Friday, April 14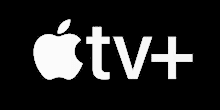 New Limited Series
The Last Thing He Told Me
A woman must forge a relationship with her 16-year-old stepdaughter to find the truth behind why her husband has mysteriously disappeared.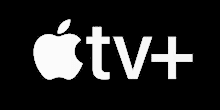 New Series
Jane
A mission-driven series for kids and families inspired by the work of Dr. Jane Goodall.
Wednesday, April 19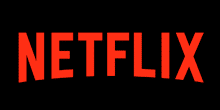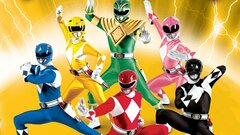 Special
Mighty Morphin Power Rangers: Once & Always
Power Rangers actors reunite for a special celebrating the 30th anniversary of the franchise.
Thursday, April 20
Movie Premiere
Quasi
Follow a hapless hunchback who yearns for love, but finds himself in the middle of a murderous feud between the Pope and the king of France when each orders the hunchback to kill the other.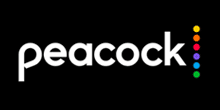 New Series
Mrs. Davis
Faith versus technology follows an epic battle of biblical and binary proportions.
Friday, April 21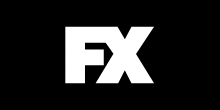 New Limited Series
Dear Mama
The death of Tupac draws different reactions from a father and his young daughter, forcing them to confront the emotional aftermath of their own tragedy.
New Docuseries
Secrets of the Elephants
Travels the globe to meet different families of elephants with conservationist Dr. Paula Kahumbu.
Sunday, April 23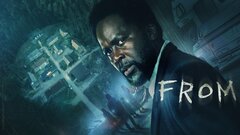 Season 2 Premiere
From
The residents of a small town search for a way out when unknown forces keep them from leaving.
Wednesday, April 26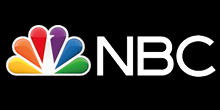 Special
Carol Burnett: 90 Years of Laughter + Love
Showcases Carol's close friends, colleagues, and admirers for a night of musical performances and tributes.
New Series
Saint X
Told via multiple timelines, a woman's mysterious death during an idyllic Caribbean vacation creates a traumatic ripple effect that eventually pulls her surviving sister into a dangerous pursuit of the truth.
Thursday, April 27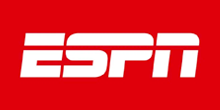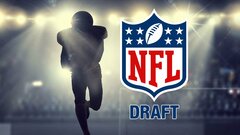 Live Sports Event
NFL Draft
Live from Kansas City, MO, the National Football League franchises select newly eligible players for the 2023 NFL season.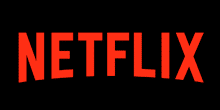 Movie Premiere
A Tourist's Guide to Love
After an unexpected breakup, a travel executive accepts an assignment to go under cover and learn about the tourist industry in Vietnam. Along the way, she finds adventure and romance with her Vietnamese expat tour guide.
Friday, April 28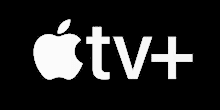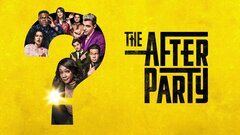 Season 2 Premiere
The Afterparty
A murder takes place at a high school reunion, and all the attendees remember the fateful night differently.
Sunday, April 30
New Series
Fatal Attraction
An affair threatens the lives of Dan Gallagher and his wife, Beth, in this reimagining of the 1987 movie, exploring marriage and infidelity through the lens of modern attitudes toward strong women, personality disorders, and coercive control.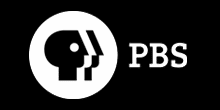 New Miniseries
Tom Jones
A reimagining of "The History of Tom Jones, A Foundling," Henry Fielding's classic novel.
May Premieres
Friday, May 5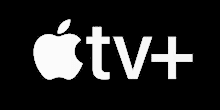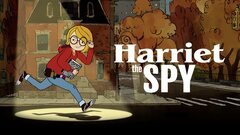 Season 2 Premiere
Harriet the Spy
Based upon the beloved children's book, an 11-year-old seeks to learn everything about anything in order to become a professional writer.
Saturday, May 6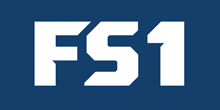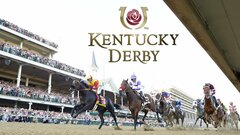 Live Sports Event
The Kentucky Derby
The 149th renewal of "The Greatest Two Minutes in Sports," live from Churchill Downs.
Special
Coronation of King Charles III
Live from Westminster Abbey in London.
Thursday, May 11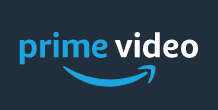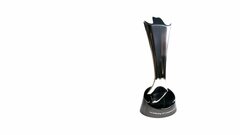 Awards Show
Academy of Country Music Awards
The 58th Academy of Country Music Awards from Ford Center at The Star in Frisco, Texas.
Friday, May 12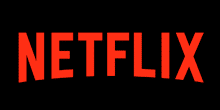 Movie Premiere
The Mother
While fleeing from dangerous assailants, an assassin comes out of hiding to protect her daughter she left earlier in life.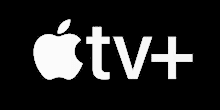 New Series
City on Fire
After an NYU student is found dead in Central Park on the Fourth of July in 2003, her connection to a series of citywide fires begins to reveal itself.
Sunday, May 14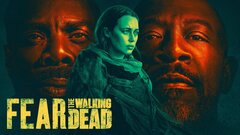 Season 8 Premiere
Fear the Walking Dead
With a decimated militia and scarce resources, the survivors are running out of options.
Monday, May 15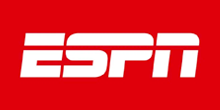 Beginning
PGA Championship
Running May 15–21, the annual golf tournament live from Oak Hill Country Club in Rochester, New York.
Saturday, May 27
Awards Show
World Electronic Music Awards
Live from Las Vegas, honoring the best in electronic music from the United States, Europe, and Asia.
Sunday, May 28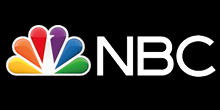 Live Sports Event
Indy 500
The 107th running of the annual race from Indianapolis Motor Speedway.
Wednesday, May 31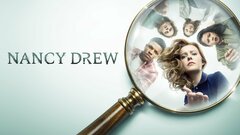 Season 4 Premiere
Nancy Drew
Teen detective Nancy Drew solves mysteries in her hometown of Horseshoe Bay, Maine.
June Premieres
Friday, June 9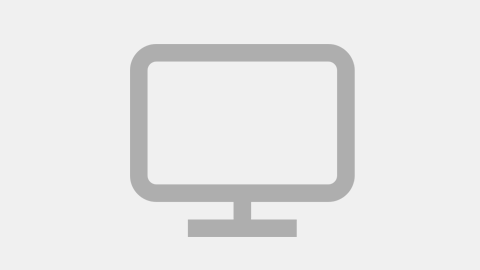 Movie Premiere
Flamin' Hot
Richard Montanez, the son of a Mexican immigrant, was a janitor at Frito Lay when he came up with the idea for Flamin' Hot Cheetos and disrupted the food industry.
Sunday, June 11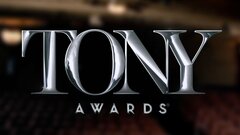 Awards Show
Tony Awards
The 76th annual ceremony, live from United Palace in New York City, honoring excellence on Broadway.
Monday, June 12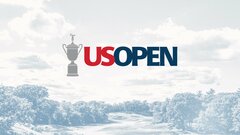 Beginning
US Open
The third of the four major golf championships, live from Los Angeles Country Club, June 12–18.
Friday, June 16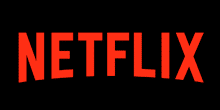 Movie Premiere
Extraction 2
In a sequel to the 2020 action thriller, mercenary Tyler Rake returns for another high-stakes mission, after being presumed dead.
Saturday, June 17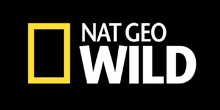 New Reality Series
Extraordinary Birder with Christian Cooper
Life-long birder Christian Cooper takes us into the wild, wonderful, and unpredictable world of birds.
July Premieres
Monday, July 3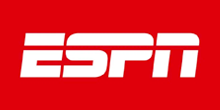 Beginning
Wimbledon
Running from July 3 – July 16, the oldest, and perhaps most prestigious, tennis tournament, live from the grass court in Wimbledon, England.
Wednesday, July 5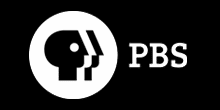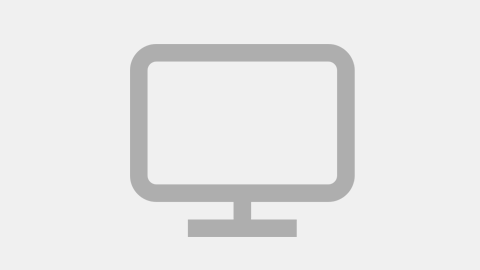 New Docuseries
Human Footprint
Dissects all the ways humans have transformed the planet.
Sunday, July 9
New Reality Series
Never Say Never with Jeff Jenkins
Travel journalist Jeff Jenkins didn't step foot on a plane until he was 20 years old, but once he did, he started living by his mantra, "life begins where your comfort zone ends."
Friday, July 21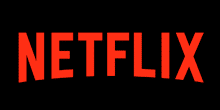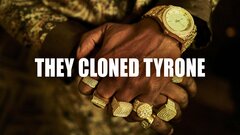 Movie Premiere
They Cloned Tyrone
A series of eerie events thrusts an unlikely trio onto the trail of a nefarious government conspiracy.
August Premieres
Friday, August 11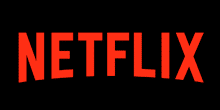 Movie Premiere
Heart of Stone
Spy thriller starring Gal Gadot.
Friday, August 25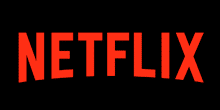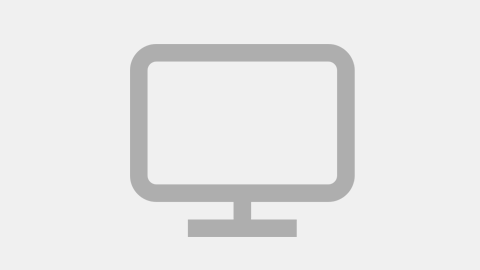 Movie Premiere
Lift
Follows a female master thief and her ex-boyfriend who team up to steal $100 million in gold bullion being transported on a 777 passenger flight.
Monday, August 28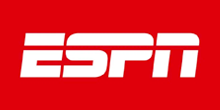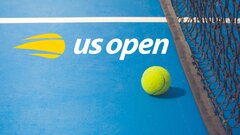 Beginning
US Open Tennis
The fourth and final Grand Slam tennis tournament, live from Queens, New York, Aug 28 – Sept 18.
September Premieres
Friday, September 29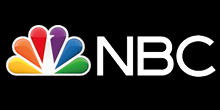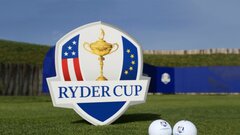 Beginning
Ryder Cup
A biennial men's golf competition between teams from Europe and the United States, running Sep 29 – Oct 1, 2023, live from Rome, Italy.
October Premieres
Friday, October 13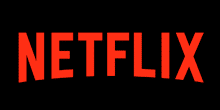 Movie Premiere
Damsel
A young woman who thinks she is being married to a perfect prince is thrown into a pit where she discovers she's not going to be a princess after all, but a sacrifice to appease a bloodthirsty dragon.
Friday, October 27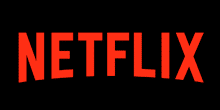 Movie Premiere
Pain Hustlers
Liza dreams of a better life for her and her daughter so she gets a job at a bankrupt pharmacy and Liza's guts catapult the company and her into the high life not knowing that she will soon be in the middle of a criminal conspiracy.