What To Watch Today
Sports on TV
MLB Baseball
Chicago White Sox at Houston Astros
Major League Baseball's opening day has all 30 teams in action, highlighted by the Houston Astros raising another World Series championship banner when they host the Chicago White Sox.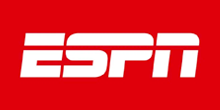 NBA Basketball
Boston Celtics at Milwaukee Bucks
Eastern Conference contenders collide in Milwaukee as the Boston Celtics face the Bucks. TNT's second NBA game tonight has the New Orleans Pelicans at the Denver Nuggets.