What Your Class Schedule Would Look Like if TV Was the Teacher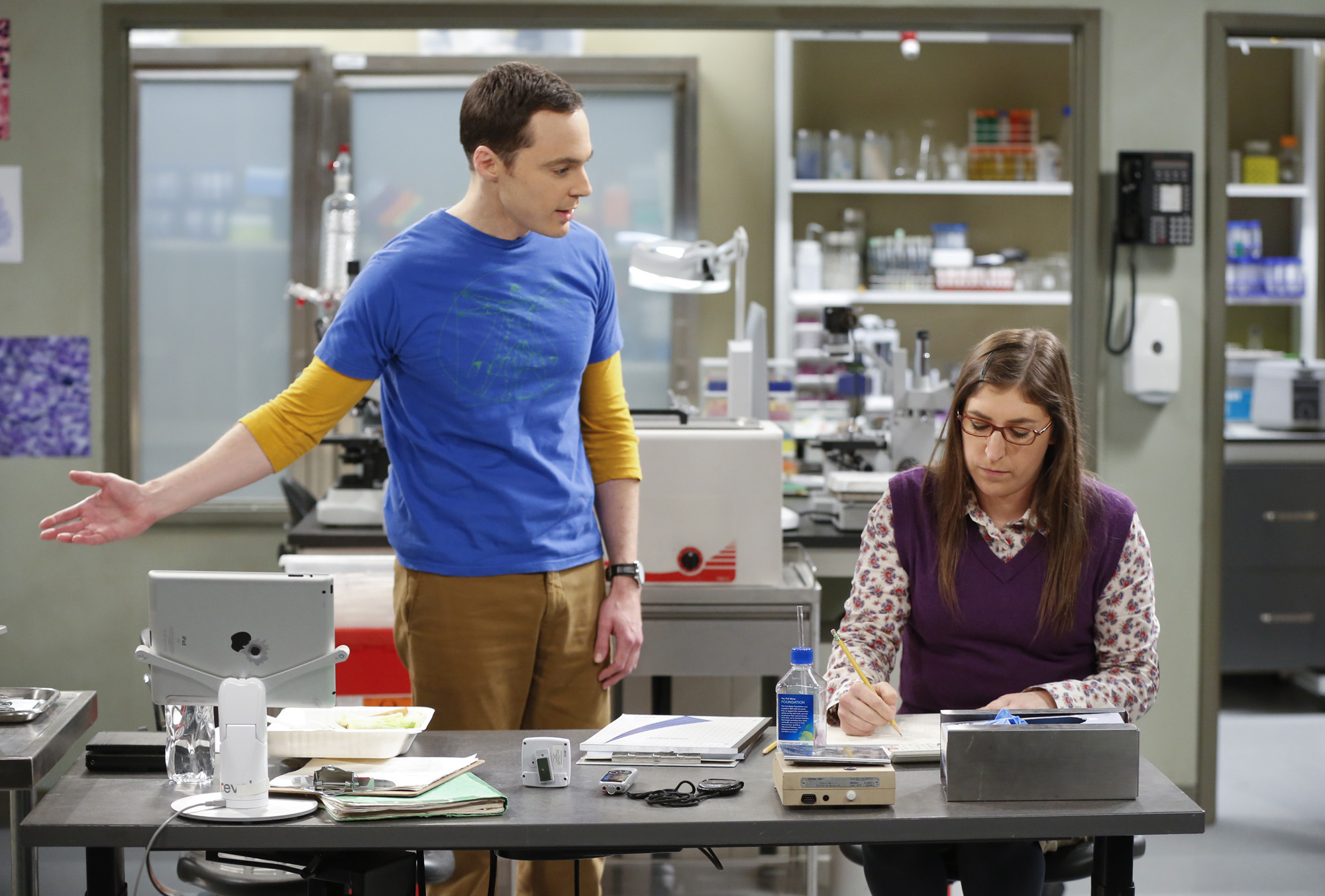 Another school year, another season of fall programming. With so many shows returning to TV, the back-to-school season inspired us to pair your favorite shows with familiar school subjects. So consult our viewing "class" schedule for regular TV "course" loads and Advanced Placement (AP) options. We even included some extra credit (if you're feeling ambitious) to make sure your fall TV season is well-rounded. Let the learning watching commence!
---
Science
Explore scientific principles with main characters who either work in a lab or travel through space and time.
Regular Course: Bones (FOX)
FBI special agent Seely Booth (David Boreanaz) joins forces with forensic anthropologist Temperance Brennan (Emily Deschanel) and the rest of her team at the Jeffersonian Institute to solve crimes. Season 11 will see Booth and Brennan's peaceful early retirement get cut short when he suddenly goes missing. On the bright side, guest star Betty White will assist in solving a fantasy football-related murder.
Return Date: October 1 at 8/7c
Advanced Placement: Doctor Who (BBC America)
Everyone's favorite Time Lord is back—along with companion Clara Oswald (Jenna Coleman)—and the latest season has the Doctor (Peter Capaldi) teaming up with fellow Gallifreyan (and former foe) Missy (Michelle Gomez). Plus, Maisie Williams (Game of Thrones) pops up as a mysterious character.
Return Date: September 19 at 9/8c.
Extra Credit: StarTalk (National Geographic Channel), Bill Nye the Science Guy (Netflix), The Magic School Bus (Netflix)
---
Mathematics
Numbers and arithemetic (simple or complicated equations) form the foundation of these math-loving shows.
Regular Course: The Big Bang Theory (CBS)
Save the date! The long-running sitcom has a wedding in the works when it returns for a ninth season. Viewers last saw engaged couple Penny (Kaley Cuoco-Sweeting) and Leonard (Johnny Galecki) about to elope to Las Vegas. Meanhile, Amy (Mayim Bialik) told Sheldon (Jim Parsons) that she wanted some time off from their relationship—only for him to reveal that he had considered proposing to her.
Return Date: September 21 at 8/7c
Advanced Placement: Scorpion (CBS)
A team of geniuses is recruited by the Department of Homeland Security to help prevent high-tech threats from around the world. Waitress Paige Dineen (Katharine McPhee) helps the team deal with their lack of social skillswhile they help with her shy but highly-intelligent son. When the show returns for its second season, the team will have a new boss in the form of guest star Alana de la Garza's (Forever) Homeladn Deputy Director Adriana Molina.
Return Date: September 21 at 9/8c.
Extra Credit: Numb3rs (Netflix), Shark Tank (ABC), Touch (Netflix)
---
English
From Snow White to Sherlock Holmes, storylines are populated with a cast of literary characters.
Regular Course: Once Upon a Time (ABC)
Storybrooke gears up for its biggest baddie yet, as Savior-turned-Dark One Emma Swan (Jennifer Morrison) returns with a new look and a nasty attitude. Elsewhere on the new season, newly-minted author Henry (Jared Gilmore) will regret breaking the former author's quill, while Merida, as well as some familiar (and famous) faces from Camelot, will be making an appearance.
Return Date: September 27 at 8/7c.
Advanced Placement: Elementary (CBS)
Season 4 will track Sherlock Holmes's (Johnny Lee Miller) drug relapse while also exploring the consulting detective's family drama. Sherlock's father Morland (played by John Noble) pays him a visit when the new season premieres, and viewers can expect an explanation of what happened during the three days Holmes went missing.
Return Date: November 5 at 10/9c.
Extra Credit: Outlander (Starz), Game of Thrones (HBO), Penny Dreadful (Showtime)
---
History
Series that mine the past for inspiration often set the tone for nostalgic drama.
Regular Course: Manhattan (WGN America)
This loosely historical (and Emmy-nominated) period drama takes place during World War II. It centers on nuclear scientists in Los Alamos, New Mexico as they work on the Manhattan Project while keeping it secret from their families. Season 2 will feature recurring guest star Neve Campbell (Party of Five) as Kitty Oppenheimer, the first lady of Los Alamos, as well as CSI alum William Petersen as Col. Emmett Darrow and Mamie Gummer (The Good Wife) as a newspaper reporter.
Return Date: October 13 at 9/8c.
Advanced Placement: The Knick (Cinemax)
Set in New York City during the 1900s, this Steven Soderbergh-directed medical drama follows the Knickerbocker Hospital's Chief Surgeon John Thackery (Clive Owen) and Assistant Chief Surgeon Algernon Edwards (Andrew Holland) as they attempt to provide quality medical care while also battling a drug addiction and the racism, respectively. The second season has Girls star Andrew Rannells joining the cast as Frazier H. Wingo, a renowned architect.
Return Date: October 16 at 10/9c.
Extra Credit: The Americans (FX), Vikings (History Channel), Another Period (Comedy Central)
---
Political Science
American politics make for interesting lessons when parsed into hilarious segments or a lively "news" show.
Regular Course: Drunk History (Comedy Central)
The hilarious Emmy-nominated series continues with Season 3 host and creator Derek Waters' band of drunk storytellers narrating stories based on historical fact, while big name guest stars bring them to life via lip-dub. This season includes Greg Kinnear, Christopher and Tony Hale among its list of notable enactors.
Currently Airing: Tuesday, 10:30/9:30c.
Advanced Placement: Last Week Tonight (HBO)
Former Daily Show correspondent John Oliver doesn't just hilariously riff on the previous week's big news—while also attempting to teach viewers basic American geography—he also digs deeper into issues affecting the United States, be it paid maternity leave or televangelists touting the "Prosperity Gospel."
Currently Airing: Sundays, 11/10c.
Extra Credit: Scandal (ABC), Madam Secretary (CBS), Veep (HBO)
---
Law
There's no objection to the popularity of legal procedurals that tackle a case per week.
Regular Course: How to Get Away With Murder (ABC)
Shondaland's latest hit revolves around the lives of defense attorney cum law professor Annalise Keating (played by Emmy nominee Viola Davis) and the five law students under her tutelage as they work to help her win cases—and dispose of dead bodies. With another mystery now at the center of the show, the sophomore season premiere will answer one big question left after the first season finale: Who killed Rebecca Sutter?
Return Date: September 24 at 10/9c.
Advanced Placement: The Good Wife (CBS)
Following her husband Peter's (Chris Noth) political corruption and sex scandal, disgraced wife Alicia Florrick (Juliana Marguilies) returns to her former career as a defense attorney at a prestigious firm before branching out to co-found her own. Season 7 opens with Peter gunning for a bid as the nation's vice president, with character actress Margo Martindale as a campaign manager. Plus, new series regular Jeffrey Dean Morgan joins as an investigator who Alicia hires (to replace the departed Kalinda), and Peter Gallagher will also have a recurring role as an attorney.
Return Date: October 4 at 9/8c.
Extra Credit: Brooklyn Nine-Nine (FOX), Law and Order: SVU (NBC), Blue Bloods (CBS)
---
Geography
Some shows make cities their own characters while other shows make a point to travel the globe.
Regular Course: The Amazing Race (CBS)
The reality franchise prepares for its 27th race around the world, in which teams of two compete for a million dollar prize by completing challenges along the way. This season's roster of competitors includes a pair of former New York Jets cheerleaders and a duo of TMZ on-air correspondents.
Return Date: September 25 at 8/7c.
Advanced Reading: Sense8 (Netflix)
From the minds of the Wachowskis and J. Michael Straczynski comes this ambitious, globe-spanning science fiction series that focuses on eight individuals who are mentally (and emotionally) linked and able to share each other's skills and knowledge. Over the course of the first season, this "cluster" must work together to evade "Whispers," a sensate who is hunting them down, while acclimating to their connection with one another. The show was recently renewed for a second season.
Return Date: TBA
Extra Credit: Survivor (CBS), Alias (Netflix), Homeland (Showtime)
---
Foreign Languages
Viewers can now practice Spanish, German or American Sign Language in these bilingual shows.
Regular Course: Jane the Virgin (CW)
Jane Gloriana Villanueva's (Golden Globe winner Gina Rodriguez) life takes a surprising turn when the religious young Latina is artificially inseminated by accident during a visit to the gynecologist. Making matters more complicated: her baby's father is her former crush and current boss, Rafael Solano (Justin Baldoni). Season 2 has Jane in search of her now-missing baby and being forced to make a definite choice between Rafael and her former fiancé Michael (Brett Dier). Guest star Britney Spears, who will be playing herself, also appears as  Rogelio de la Vega's (Jaime Camil) nemesis.
Return Date: October 12 at 9/8c.
Advanced Placement: Switched at Birth (ABC Family)
The American Sign Language (ASL)-embracing teen drama follows the lives of Bay (Vanessa Marano) and Daphne (Katie Leclerc), who were switched at birth and raised by each other's parents. Upon realizing the mix-up, both families meet, eventually learning to put aside their differences and live together. The second half of Season 4 follows Bay as she attempts to get over her breakup with Emmett, while Daphne adapts to college life. Elsewhere, Toby (Lucas Grabeel) and his girlfriend deal with the fact that their unborn baby has been diagnosed with Down syndrome.
Currently Airing: Mondays at 8/7c.
Extra Credit: Daredevil (Netflix), Velvet (Netflix), Deutschland 83 (Sundance)
---
Computer Science
With new technologies constantly evolving, it's no surprise that quite a few shows delve into the world of computers.
Regular Course: CSI: Cyber (CBS)
The latest iteration of the popular CSI franchise follows an elite team of FBI Special Agents as they investigate technology-related crimes—everything from hacking, cyber-theft, blackmail and Internet-related murder. In Season 2, the team say hello to new boss D. B. Russell (Ted Danson), who CSI viewers will know as the team's current boss.
Return Date: October 4 at 10/9c.
Advanced Placement: Person of Interest (CBS)
Former CIA agent John Reese (Jim Caviezel) teams up with programming genius Harold Finch (Michael Emerson) to use his artificial intelligence surveillance system—the Machine—to predict and stop premeditated violent crimes. They are joined by former army intelligence operative Sameen Shaw (Sarah Shahi) and hacker-slash-contract-killer Root (Amy Acker). Season 5 will see Enlisted actor Keith David guest star as a CIA supervisory agent.
Return Date: TBA
Extra Credit: Mr. Robot (USA), Silicon Valley (HBO), Halt and Catch Fire (AMC)
---
Music
A little bit of soul and a little bit of country, hip hop and Broadway show tunes are now thrown into the primetime mix.
Regular Course: Empire (FOX)
This Shakespearean drama (which earned some Emmy noms this year) follows the saga of the Lyon family, as patriarch and hip hop mogul Luscious Lyon (Terrence Howard) pits his three sons against each other in an effort to pick an heir to his empire. When Season 2 begins, Luscious is behind bars while his ex-wife Cookie (Taraji P. Henson) takes over as not just the head of the family, but also head of their company. Joining the already impressive list of guest stars lined up for the new season is Destiny's Child star Kelly Rowland, who will play Luscious' mother.
Return Date: September 23, 9/8c.
Advanced Placement: Nashville (ABC)
The music-inclined drama focuses on the lives of country singers Rayna James (Connie Britton) and Juliette Barnes (Hayden Panettiere). When the show returns for its fourth season, it's literally life or death for Rayna's longtime love Deacon (Charles Esten); either he or his sister flatlined on the operating table during a liver transplant. Elsewhere, Juliette and Avery (Jonathan Jackson) will still be separated, with Avery looking after their newborn daughter by himself at his parents' place in Texas. Plus: Aerosmith's Steven Tyler will guest star.
Return Date: September 23, 10/9c.
Extra Credit: The Voice (NBC), Glee (FOX), Smash (NBC)
---
Physical Education
Buff bodies and physical prowess from masked superheros to well-trained athletes reveal why exercise (and eye candy) is important.
Regular Course: Arrow (The CW)
After spending five years shipwrecked on an island, billionaire Oliver Queen (Stephen Amell) returns to Starling City and trades in his playboy ways for a green hood, a bow and arrow, and a team to fight crime as vigilantes—sometimes, teaming up with other masked heroes from neighboring cities. The show's fourth season promises a costume change, a new villain and the guest appearance of another DC comic character.
Return Date: October 7 at 8/7c.
Advanced Placement: American Ninja Warrior (NBC)
Trained athletes compete in round after round of grueling obstacle courses in the hopes of making it to the end to eventually earning the title of American Ninja Warrior. This season the winner will receive a million dollars.
Season Finale: September 14 at 8/7c.
Extra Credit: Survivor's Remorse (Starz), Bella and the Bulldogs (Nickelodeon), Friday Night Lights (NBC)
---
Home Economics
Reality competition shows test a variety of skills as contestants do everything to sabotage or outpace fellow cooks.
Regular Course: Top Chef (Bravo)
Chef-testants are pitted against one another in the hopes of winning the title of "Top Chef" and a $200,000 prize. Season 13 won't be taking place in just one city; instead, it'll cover the entire state of California. Host Padma Lakshmi and judges Tom Colicchio, Gail Simmons and Richard Blais—a former contestant himself—will travel all over the Golden State as chefs compete in different iconic Californian locations.
Return Date: TBA
Advanced Placement: The Great British Baking Show (PBS)
Britain's best amateur bakers compete against each other in bake-offs that require them to showcase their best recipes, while also testing their techniques.
Return Date: TBA
Extra Credit: Project Runway (Lifetime), Cutthroat Kitchen (Food Network), MasterChef Junior (FOX)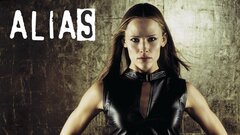 Alias
where to stream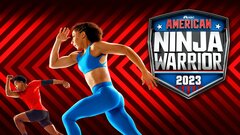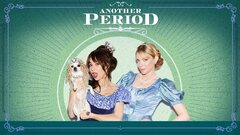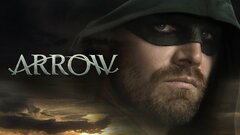 Arrow
where to stream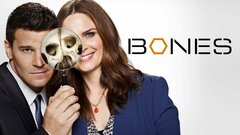 Bones
where to stream