Shonda Rhimes on Why McDreamy Had to Die, and What's Next for 'Grey's Anatomy'
Did McDreamy really have to die? Grey's Anatomy creator Shonda Rhimes says yes.
"The decision to have the character die the way that he did was not a difficult one," Rhimes told reporters Tuesday at the Television Critics Association press tour. Once star Patrick Dempsey decided to leave the show for good, Rhimes said her choices were limited.
"What were the options?" she asked. "Either Derek was going to walk out on Meredith. That was going to suggest the love was not true, that McDreamy wasn't McDreamy. That was untenable. As painful as it was for me as a storyteller, the only way to preserve what felt true to me was, Derek was going to have to die in order for that love to stay honest. I felt that was the only way to make Meredith and Derke's magic remain true and frozen in time."
Rhimes said the decision wasn't easy. But Ellen Pompeo, who joined Rhimes on stage, said the death scene was representative of some of Rhimes's "best writing. As an actor, those are the best scenes to play. The meatiest stuff. As difficult as it is, those scenes are juicy."
Asked how much longer she might stick with Grey's Anatomy, Pompeo appeared committed to remaining. "I view it as a boxer; no one can knock us out of the ring," she said. "I want to keep going. It's an endurance thing now. Someone has to come and knock me out."
As for next season, Rhimes promised a "much lighter tone" on Grey's. "We ended last season talking about how the sun was going to rise again," she said. "Meredith is single, living this life she hadn't thought she'd be living again. She's living in a house with her sisters, surrounded by a lot of single women [who are] dating and having a life. She's not interested in any of that. [Meredith] starts to wonder, is there a second life or are those years behind you?"
In other words, the theme of Grey's next year will be "rebirth." "I'm excited for all the characters but especially Meredith," Rhimes said. Pompeo added that she hoped Meredith's storyline might help viewers who have also experienced the death of a loved one.
"This is an important story to tell," Pompeo said. "A lot of people feel they can't get up again. If we give even one person a little bit of comfort, that's a story worth telling."
ABC's "TGIT" panel featured Rhimes and Pompeo, as well as Rhimes' producing partner, Betsy Beers; Scandal star Kerry Washington; How to Get Away with Murder star Viola Davis; and How to Get Away With Murder co-creator Pete Nowalk.
Teasing next season of Scandal, Rhimes said the show will pick up right where it left off last year. It's "a harrowing place," she said. "The world had been blown apart for everybody but Olivia and Fitz." Things are not going so well for characters like Cyrus, who is no longer working in the White House, and Nellie, who had been kicked out. "We'll pick up right there in that environment and see what happens next."
As for HTGAWM, Nowak said the show will return a week later after the season finale, as Annalise deals with the consequences of "what she has wrought." More of the characters' backstories will also be revealed. "We're coming up with fresh new storylines for these people you think you know but don know at all," he said.
Also at the panel:
• Washington revealed the advice she received from Pompeo and delivered to Davis on working on a primetime show: "You need to eat like an athlete, sleep like an athlete. That's the physical part of it. The emotional, psychological part is, look at these stories we get to tell. When people complain, it's because they're not from a place of gratitude."
Added Davis: "Kerry told me how it was going to go down, but I don't think I listened to her!"
• Rhimes isn't planning on directing—yet. "It's not currently on my list of things at this moment and time," she said. "I'm very busy. Writing a lot, producing a lot. Directing is interesting to me, but it's not on the forefront."
• Washington said she's always taken aback when people rave to her about Olivia Pope. "I always think it's misguided when people tell me Olivia Pope is their role model," she said. "She's having an affair with the president of the United States and a murderer and she stole an election! All of these characters are complicated characters. There are no good guys and bad guys in Shondaland. You have three dimensional messy human beings."
• Rhimes probably won't do another TV appearance like the one she did on The Mindy Project. "I did The Mindy Project because I made a ridiculous promise to myself that I would say yes to all the things that scared me for a while," she said. That's right when Mindy Kaling called about doing the guest spot. "It's not something I would have ever done. It turned out to be fun. Would I do it again? I don't think so. They were really nice to me, really kind, made me look good. I don't know a thing about acting and its an incredibly hard thing to do because I cannot walk and talk at the same time. I tried it, it didn't work."
• How would Olivia Pope handle Donald Trump? "We have a really good hair dresser on the show," Washington says. Pompeo is more direct: Perhaps Donald Trump would come to Grey's Anatomy and have his vocal chords removed.
• Rhimes isn't a fan of discussing her own legacy. Early questions in the panel centered on her shows' Emmy nomination hauls, and the impact its diverse casting has had on TV. Rather than soak in the praise, Rhimes hoped to avoid the subjects. "It's a lovely thing you're saying," she told one reporter, without elaborating.
More TCA Coverage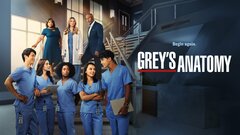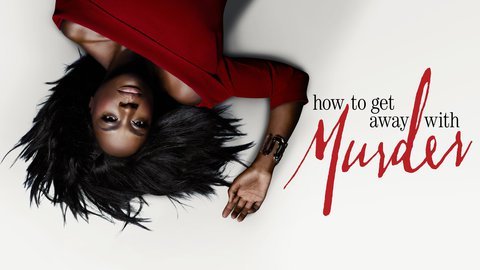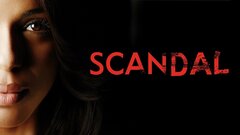 Scandal
where to stream