'Outlander' Stars Talk Season 2 and Becoming Parents (VIDEO)
https://player.waywire.com/?id=4SDD3V0QYQ1S4DDX
Babies, rebellion and color: those are three things Outlander fans have to look forward to when the show returns for its second season.
"It's a new world; it's a whole new world," teases star Sam Heughan.
"What happened at the end of last season, it was an overhang," Caitriona Balfe says. "Claire is pregnant, so they have to deal with, how they are going to become parents in this new world?"
The stars of the hit television show hopped on the TV Insider yacht and dished about the thrill of Comic-Con 2015, their characters becoming parents and their dream show to crossover with.
RELATED: More video hangouts from Comic-Con with the casts of The Walking Dead, Doctor Who, Teen Wolf and more.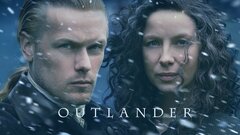 Powered by