Glee Memorabilia Auction: Get Your Hands on Sue's Bullhorn, Artie's Wheelchair and Costumes Worn by Celeb Guests
If the sound of a fast-talking auctioneer is as much music to your ears as, say, Rachel Berry (Lea Michele) belting out "Don't Rain On My Parade," then this news is going to be just what you wanted to hear: auction house Profiles in History is putting more than 1,500 costumes and props from Glee up for sale to the highest bidders.
Fans of the chart-topping musical dramedy, which ended its sixth and final season this spring, can splurge on memorabilia such as Sue Sylvester's (Jane Lynch) tracksuit and bullhorn, Artie's (Kevin McHale) wheelchair and even Ms. Pillsbury's (Jayma Mays) hilarious guidance counselor pamphlets during an online auction on September 17 and 18 (visit eBay Live Auctions and gleetheauction.com beginning at 2 p.m. ET.)
Key costumes are up for grabs, including a variety of competition ensembles, wedding dresses, and even the Katy Perry-inspired duds from the Season 5 episode "A Katy or a Gaga," along with the duds worn by guest stars such as Gwyneth Paltrow, Kate Hudson, Adam Lambert, Britney Spears, Demi Lovato, Josh Groban and Idina Menzel. An online catalog lets you page through all of the hot ticket items.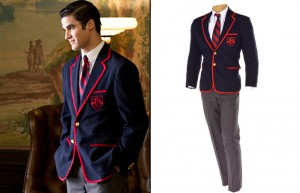 However, we bet our money (figuratively, not literally) that the most sought-after items in the auction will be the ones that hold the most sentimental value, such as Blaine (Darren Criss) and Kurt's (Chris Colfer) Warblers uniforms, and of course, the football signed by the entire team in honor of Finn Hudson (the late Cory Monteith).
Glee may be gone for good, but now fans can have a piece of it forever. Details on how to register for the Glee auction are here.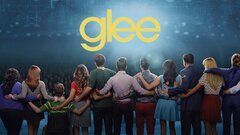 Glee
where to stream
Powered by