CBS Renews Person Of Interest, CSI: Cyber, 13 Other Shows; Plans Finale for CSI
After 15 seasons, CBS is preparing a send-off for CSI: Crime Scene Investigation.
CSI, which helped redefine CBS as the home for top-rated procedural dramas, was a surprise hit when it launched in fall 2000. Now, hoping to give it a sendoff befitting its legacy, insiders say CBS is mulling how to conclude the show next season before it shuttles on to the TV morgue. Among the options: A TV movie or a limited order.
But for now, CSI was not one of the shows given a firm renewal by the network on Monday. Securing new seasons are dramas NCIS, Blue Bloods, Hawaii Five-0, NCIS: Los Angeles, Criminal Minds, Elementary, The Good Wife, Person of Interest and newcomer CSI: Cyber. Freshman comedy The Odd Couple also received a pickup, as did network stalwarts Survivor, Undercover Boss, The Amazing Race, 60 Minutes, and 48 Hours.
CBS had previously renewed dramas Madam Secretary, NCIS: New Orleans, and Scorpion, as well as comedies The Big Bang Theory, Mike & Molly, Mom, and 2 Broke Girls.
Gone, as previously reported, are Battle Creek, The McCarthys, The Mentalist, The Millers and Stalker.
That means CBS heads into next season with a solid sophomore crop, returning four dramas and one sitcom.
As for CSI, the long-running series about a team of forensic investigators, has gone through many cast changes over the years, from original stars William Petersen and Marg Helgenberger to the current cast, led by Ted Danson and Elisabeth Shue. The show turned into an international phenomenon, and has now spawned three spinoffs: The since-canceled CSI: Miami and CSI: NY and the new CSI: Cyber.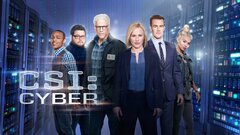 Powered by