Roush Review: 2017 Fall Preview—A Very Familiar New–Old Season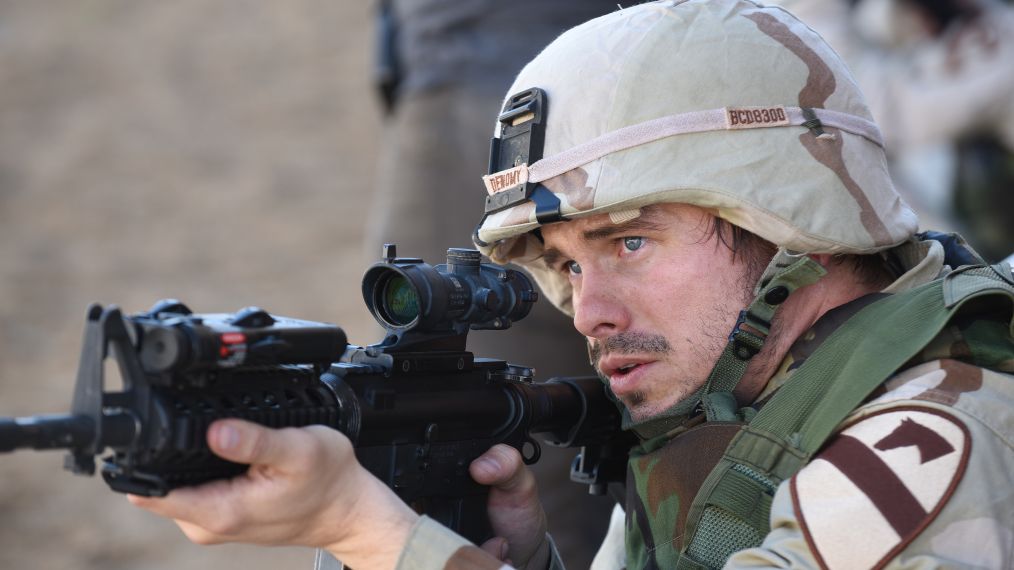 Stop me if you've heard this one. On second thought, that wouldn't get you very far in a fall season that feels like a time warp into TV's past, with remakes, revivals, spinoffs and comebacks the norm. For those who regard TV as a source of comfort food, the more familiar the better, this year is a smorgasbord.
As always, some morsels are tastier than others. Consider CBS's Young Sheldon, a promising spinoff that's anything but a clone of the phenomenally successful The Big Bang Theory. With nostalgic Wonder Years–style narration from Adult Sheldon (Jim Parsons), this sweetly funny comedy introduces a 9-year-old savant (Iain Armitage)—as adorable as his older self is prickly. Entering an unruly East Texas high school in 1989, the primly precocious pipsqueak rattles adolescents and grown-ups who don't know what to make of him. But his devout and devoted mom (the terrific Zoe Perry) has his back. So far, so do we.
A jubilant mother-son bond also fuels fall's most refreshingly original comedy: ABC's The Mayor, starring charismatic Brandon Micheal Hall as witty wannabe rapper Courtney Rose, the most unlikely politician since you-know-who. In the upbeat pilot, Courtney finds his true voice in public service after running for local office as a stunt and—to everyone's shock—getting elected. Yvette Nicole Brown (Community) is his secret weapon, a feisty single mom helping her baby succeed at any cost.
Spoofing sci-fi classics is a popular trend this season, but Seth MacFarlane's splashy salute to Star Trek for Fox, The Orville, can't decide if it's a knockabout parody or an earnest homage and fumbles at both, not as hilarious nor as exciting as it needs to be. Just as derivative but more successful because it commits to its goofiness is Fox's X-Files–like paranormal sitcom Ghosted, which benefits from the mismatched-buddy chemistry of its geeky misfit leads, Adam Scott and Craig Robinson.
Best of this satirical lot is Hulu's uproarious Future Man, tipping its cap to The Last Starfighter as it thrusts video-game nerd Josh Hutcherson (The Hunger Games) into a time-tripping fantasy adventure alongside warriors from the future who can't believe this weakling may be the savior of humanity. Young and old Sheldon would love this one.
There's not a lot of humor amid the Marvel invasion continuing to sweep TV on multiple platforms (Netflix, Hulu, Freeform), with almost too many shows to count, though few boast the propulsive suspense and emotional pull of Fox's The Gifted, a taut family thriller. Genre faves Stephen Moyer (True Blood) and Amy Acker (Person of Interest) star as parents who discover their kids have special mutant powers, making them fugitives of a sinister police state. The pilot episode's cliffhanger is a doozy. Hard to believe the same company is responsible for ABC's laughably asinine Marvel's Inhumans, about an otherworldly family of cartoonish royals notable only for how seriously they take themselves. Few mortals will be likely to make that mistake.
Another time-honored format, the military drama, is making a gung-ho return, but the generic titles alone—SEAL Team (CBS), The Brave (NBC), Valor (The CW)—tell you all you need to know about their creative ambitions. Good luck telling them apart. Qualifying as truly must-see in honoring the troops: National Geographic's harrowing eight-part docudrama The Long Road Home (November 7), depicting an infamous 2004 ambush in occupied Baghdad while the soldiers' loved ones anxiously await word back home in Texas.
I expected more of those types of gripping emotional hooks this season, given the success of NBC's This Is Us, but only a few new shows feel particularly heartfelt, most of them on ABC. The Good Doctor, from House's David Shore, takes us inside the brilliant mind of a young autistic surgeon, soulfully played by Freddie Highmore. The whimsical Kevin (Probably) Saves the World has to hope the plentiful charms of Jason Ritter (also in Long Road Home) will help ground a fuzzily metaphysical high concept. In a darkly serious vein, Ten Days in the Valley marks the welcome return of Kyra Sedgwick (The Closer) in a mystery likely to keep you guessing—and watching. She's boldly unsympathetic as a train wreck of a substance-abusing single-mom TV producer whose life becomes the sort of crime melodrama she writes when her daughter vanishes­ while she's working.
Much more agreeable is the central figure of CBS's ambitious Me, Myself & I, the gently amusing comic biography of a mensch told from three stages of life, which mostly leaves you wondering how SNL's Bobby Moynihan morphs into the older, taller John Larroquette.
It's still more watchable than CBS's shrill 9JKL, which wastes an awful lot of talent on a frenetic farce about a family sharing adjoining apartments with too few boundaries. CBS has the fall's worst comedy and drama, with the appalling Wisdom of the Crowd starring smug Jeremy Piven as a (yawn) tech guru promoting a reckless new method of crimesolving through social-media crowdsourcing. Delete.
By comparison, nostalgia is welcome, though it's not always about looking back with rose-colored romanticism, as HBO's gamy The Deuce reminds us with its dazzlingly sordid re-creation of 1970s Times Square sleaze. James Franco (in a dual role as identical twins) and Maggie Gyllenhaal brilliantly lead the cast of David Simon's exploration of the booming skin and porn trade. Dick Wolf chooses a notorious trial of the 1990s to extend his most durable franchise in NBC's Law & Order True Crime: The Menendez Murders, hoping for an impact comparable to FX's Emmy-winning O.J. miniseries.
Remakes run the gamut, from CBS's predictably explosive S.W.A.T. to The CW's depressingly trashy multicultural reinvention of Dynasty, a misfire misgauging our desire for tiresomely campy soap opera. (Who's the audience for this?)
At least NBC's much-anticipated revival of Will & Grace brings back the sparkling original cast to deliver what we can only hope is a return to sophisticated barbed humor that is both timely and timeless.