The CW Fall 2017 Schedule: 'Dynasty' Reboot Paired With 'Riverdale,' 'Jane the Virgin' Moves to Friday
Upfronts week—where networks reveal their new slate of programming to advertisers—is winding down with the CW's announcement of its upcoming 2017-18 schedule. And surprise, surprise, there aren't a ton of additions, and only a few changes. (Hey, if it ain't broke.)
Speaking to reporters Thursday morning before the network's presentation to advertisers later in the day, network President Mark Pedowitz, Executive Vice President of Sales Rob Tuck and EVP of Marketing & Digital Programming Rick Haskins explained the plan for next season. With 11 returning series and only two new shows (with two more at midseason), the few schedule shifts were precipitated by the needs to launch programs behind strong titles and to strengthen other evenings against the broadcast competition.
Supergirl stays as the lead on Monday, followed by Valor, the military drama about Army helicopter pilots starring Matt Barr. "Since I have been with the CW, I have tried to get a military drama up and running," admits Pedowitz. "This was the best version of what we could do," he continues, citing Valor has "great heart and different feel" to other military dramas like CBS's SEAL Team and History's Six.
Tuesday's action-block of The Flash and DC's Legends of Tomorrow remains intact and Pedowitz raves that "we have the best superhero" programming on television. So much so that they are planning another four-show crossover for the fall. Midseason entry Black Lighting, while another DC-based show, is not a member of the Arrowverse, so don't expect to see that one involved.
Wednesday goes soapy (like Fox) with Riverdale and the Dynasty reboot with Grant Show as Blake Carrington from Gossip Girl duo Josh Schwartz and Stephanie Savage. "I think it is not unlike with what we had with Riverdale last season," says Haskins of mining the audience that is familiar with the name and recruiting new viewers drawn by the "new take." Also, it has the blessing of creators Richard and Esther Shapiro; fills the same timeslot it had back on ABC in the '80s; and could even include some vets. Pedowitz admits that they would "love to have Joan Collins" or any other Dynasty alums on, but is leaving that up to the showrunners.
After several seasons on Wednesdays, Arrow relocates and reunites with Supernatural, which "was a no-brainer move" for Pedowitz, who realized that the long-running shows could withstand the increasingly tough Thursday-night competition. "Arrow goes for the very different audience than This is Us."
Putting Jane with Crazy Ex-Girlfriend on Fridays gives the net a romantic-comedy block that is also proving to be a draw beyond the traditional model. "We view it as broadcasting and multi-platform viewing," said Haskins, citing that Jane in particular has impressive after-air numbers.
Midseason brings in Black Lightning and Life Sentence with Pretty Little Liars star Lucy Hale, along with returning favorites The 100, iZombie and The Originals.
MONDAY
8:00-9:00 PM SUPERGIRL
9:00-10:00 PM VALOR (New Series)
TUESDAY
8:00-9:00 PM THE FLASH
9:00-10:00 PM DC'S LEGENDS OF TOMORROW
WEDNESDAY
8:00-9:00 PM RIVERDALE (New Night)
9:00-10:00 PM DYNASTY (New Series)
THURSDAY
8:00-9:00 PM SUPERNATURAL
9:00-10:00 PM ARROW (New Night)
FRIDAY
8:00-9:00 PM CRAZY EX-GIRLFRIEND (New Time)
9:00-10:00 PM JANE THE VIRGIN (New Night)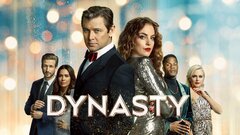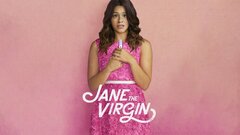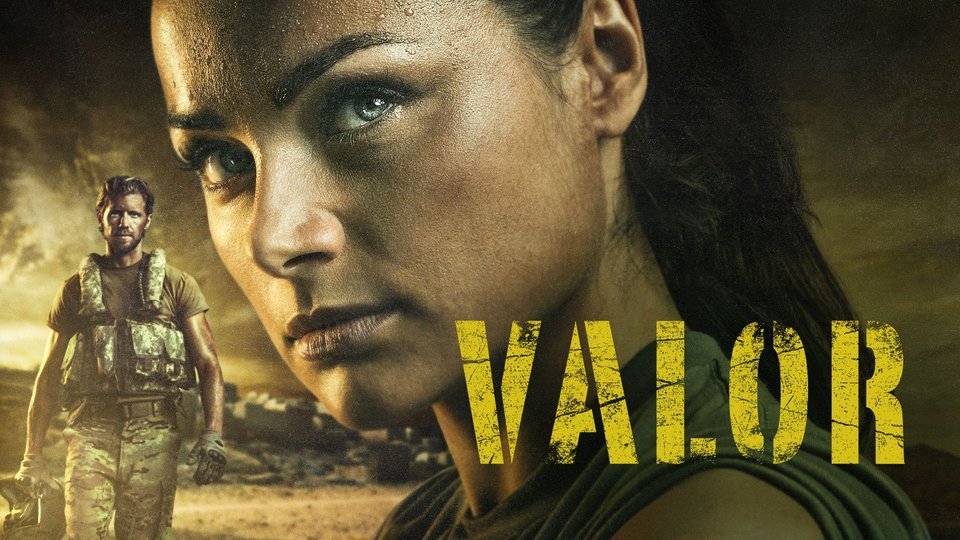 Valor
where to stream