'Will & Grace': NBC Orders Another Season Ahead of Reboot's Premiere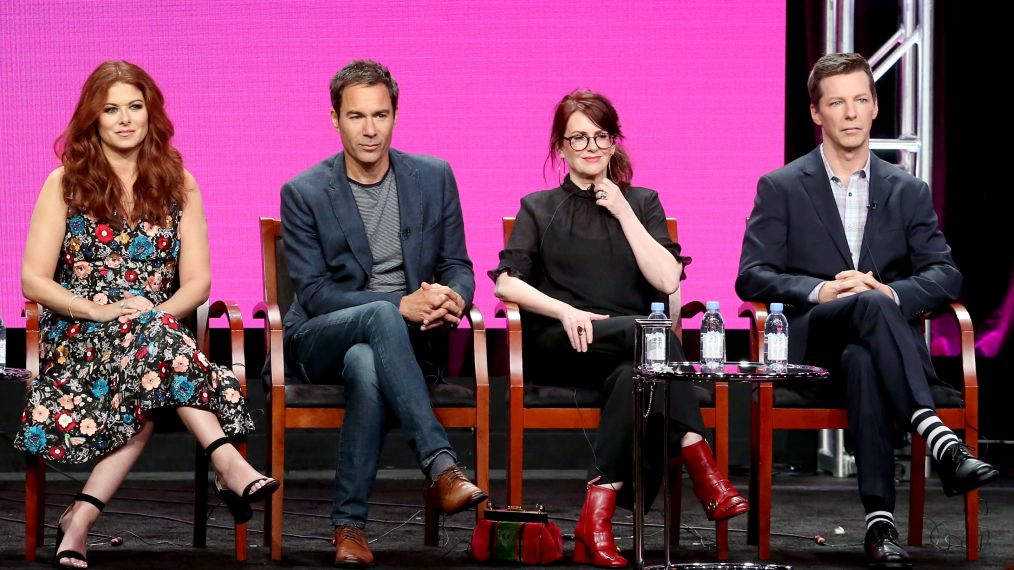 It looks like NBC is in it for the long-haul, ordering another season Will & Grace before the reboot of the Emmy-winning sitcom returns in September.
During Thursday's Television Critics Association summer press tour, the cast—Debra Messing, Eric McCormack, Megan Mullally and Sean Hayes—and co-creators/executive producers David Kohan and Max Mutchnick gathered to take questions from critics and talk about getting the gang back together after 11 years off the air.
Before the panel, though, Robert Greenblatt, Chairman, NBC Entertainment, announced four more episodes would be added to the 12 episodes previously announced for the upcoming season and that the deal had just closed for a 13-episode second season (or the 10th, if you count the show's original 1998-2006 run on the Peacock network).
For those of you who remember the series' ending where Will and Grace—estranged for twenty years—reunite when their respective children meet, you can forget all of that. In the reboot, none of that ever happened.
"We never would have gone in that direction if we weren't ending the show," Mutchnick said during the panel.  "You never find yourself in this situation." Kohan also said of the 2006 ending, "That was more or less a fantasy. It was a projection, that last episode, into the future."
And how will the show handle the LGBT issues of today with two lead characters who are gay?  "When we started, it was revolutionary to have two gay characters," Messing said. "So what we were able to address at the time was LGB. We stopped at B and my hope is that now we can finish the alphabet. And with gender identity, there's so many things that are being discussed in our culture now."
As always, the show may explore issues of sexuality, gender and, of course, politics, but at the end of the day it ss still a sitcom. "It's just going to be about trying to make the funniest shows that we can with these characters passing through the life that you all know that is taking place out there right now," Mutchnick promised.
Fans will be happy to know Will and Grace are still roomies, having parted ways and returned to a shared living space over time. "They have had their lives," said Kohan. "Circumstances bring them together again. So they've lived their lives, and as times change, as you get older, you shift the prism on your perspective. Healthy, unhealthy, I guess those questions will be addressed."
Producers also revealed viewers may see familiar faces from the original series, but they were mum on any specific details.
During the panel, the cast couldn't help but admit that getting back into the groove of the series and their characters was anything but difficult. "It's cliché, but it's like riding a bike.," Hayes said. "We've all become brothers and sisters and family. Anything as far as moving forward with the show, it's so easy. Fits like a glove. It's just a blast. It's a gift of a lifetime to get together and do this again."
Will & Grace, Season Premiere, Sept. 28, 9/8c, NBC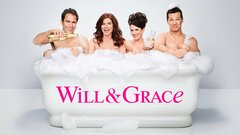 Powered by