'Big Bang Theory' Prequel, 'Young Sheldon,' Draws Inspiration From 'The Wonder Years'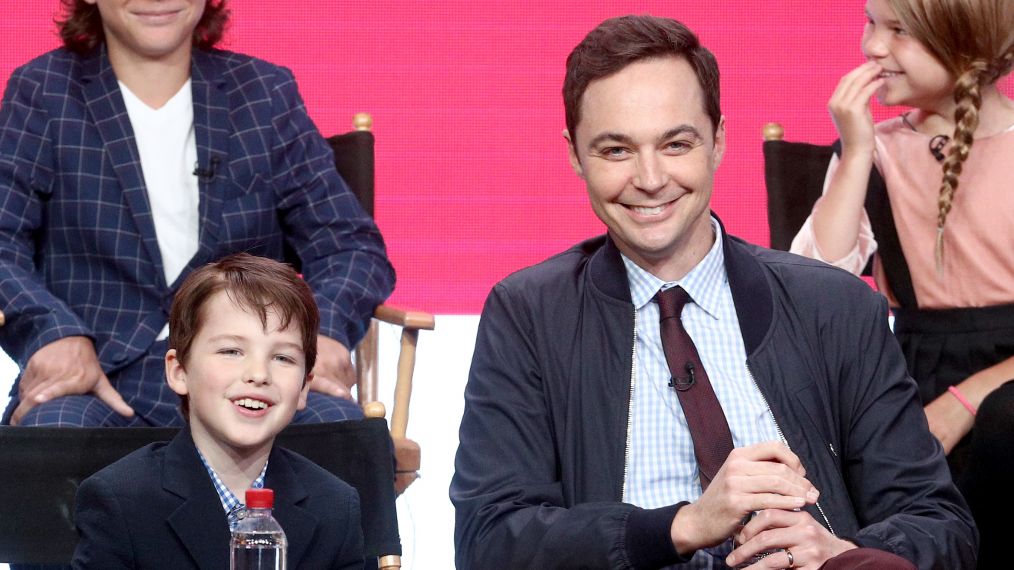 Why did the The Big Bang Theory prequel, Young Sheldon, come together ten years into the run of the CBS hit comedy?
"The origins of Sheldon [Cooper] have been something we've been interested in writing about for a couple hundred episodes on Big Bang," said executive producer Chuck Lorre during CBS's Tuesday session at the Television Critics Association summer press tour. "Last fall, Jim [Parsons] sent me an email discussing the possibility of taking it a step further and it just seemed like the best idea in the world."
When developing a prequel to a series where fans are deeply invested in the backstories of its characters, producers need to find creative ways to tell those stories without compromising what fans have already been told. Take Sheldon's tumultuous relationship with his deceased father: how will Young Sheldon handle that relationship?
"[Young Sheldon] is five years before that date that we discussed in Big Bang," Lorre said during the panel. "People change and grow and develop and things happen over the course of many years and we don't have to necessarily follow an exact timeline." He added that each season of Young Sheldon won't necessarily be a year in the life, therefore "we have a lot of freedom with the backstory," Lorre added. "There's a great deal more to George, his father, than we were led to know from Sheldon and his anecdotes."
Parsons, who has won four Emmy awards for his role as Sheldon, serves as the narrator on Young Sheldon, as well as an executive producer. What does he bring to the producer role? "Very little," the actor joked, adding that one advantage to his role is being able to spend time with Iain Armitage (young Sheldon), who appeared earlier this year on HBO's acclaimed drama, Big Little Lies. "I was able to interact with Iain a lot and discuss certain things that are peculiar to this character …. It was a very moving to me to see this machine take off that's related to [The Big Bang Theory]."
If the tone of Young Sheldon strikes fans as different than that of The Big Bang Theory, it is intentional. Lorre, who has previously helmed studio-audience series like Two and a Half Men and Mom, is venturing into the world of single-camera comedy for the first time with the series, looking to critically acclaimed The Wonder Years for guidance. "We absolutely discussed The Wonder Years when we were writing," Lorre revealed. "I've [also] never worked with narration before and narration changes the way you write. We looked to inspiration to shows that used it beautifully and nobody did it better than Wonder Years."
Fans should also expect Armitage's Sheldon to not simply be a young version of Parsons and the character he has played for ten seasons. Lorre admitted that Parsons brings a quality to Sheldon on The Big Bang Theory that makes him both annoying and endearing.
"[But] when you take those same qualities and ask a 9-year old to bring that, that's a brat," he said. "We made a decision early on that we're going to enter [Sheldon's] life when he's very naive. He's not yet become cynical and overly controlling. He has his idiosyncrasies, but he's a much more vulnerable and naive character as we enter the story in 1989," Lorre stated.
The producers are also well aware that with the shows being connected, there is a way to bring new elements to The Big Bang Theory based on events in Young Sheldon. "Stories on Young Sheldon can echo into The Big Bang Theory," said Lorre. "We're definitely discussing the ripple effect that these shows could have going forward in time, but we're not there yet."
Here's the first look trailer for Young Sheldon:

Young Sheldon also stars Zoe Perry (Mary Cooper), Lance Barber (George Cooper Sr.), Annie Potts (MeeMaw), Raegan Revord (Missy Cooper) and Montana Jordan (George Cooper Jr.).
Young Sheldon, preview September 25, 8:30/7:30, returns on November 2, 8:30/7:30, CBS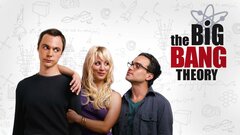 Powered by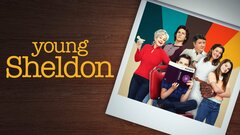 Powered by