ABC Orders 'The Good Doctor' Pilot from 'House' creator David Shore and Daniel Dae Kim
Grey's Anatomy better make way because ABC has its eye on another medical drama. The Good Doctor, written and produced by House's David Shore and executive produced by Hawaii Five-0′s Daniel Dae Kim, has been given a pilot order.
The Good Doctor centers around a doctor who has been diagnosed with Savant syndrome. He is recruited to work in a prestigious hospital's pediatric unit, where his social abilities will be tested by his co-workers and the patients he treats.
RELATED: Sneaky Pete Boss Graham Yost on the New Amazon Drama
The show is based on a 2013 Korean soap opera. Lost alum Kimwill not star in the show.
The network also picked up the thriller series Doomsday by CSI producer Carol Mendelsohn, and Justified writers Mark Bianculli and VJ Boyd. The show will center around a government think tank tasked with imagining man-made disasters and coming up with solutions to these problems.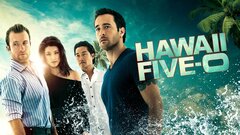 Powered by