David Boreanaz to Star in CBS' Navy SEAL Drama
Jim Caviezel has been replaced just one week after it was announced he would star in CBS's Navy SEAL drama pilot. David Boreanaz has been tapped to take his spot.
Caviezel allegedly left the project due to creative differences, according to Deadline. He and the network have a long history together, as a result of his run on the crime drama Person of Interest.
The untitled drama also stars Max Theriot, Neil Brown Jr., A.J. Buckley, Toni Trucks and Jessica Pare. It follows the elite military unit as its members train, plan and execute the most dangerous, high-stakes missions our country can ask. Boreanaz currently stars in the Fox drama Bones, which is ending its run next Tuesday, March 28, after 12 seasons. In the pilot, Boreanaz will play Jason, the respected, committed leader of his assault team who's been through over a dozen deployments.
The series was created by Justified executive producers Ben Cavell, Sarah Timberman and Carl Beverly and Shamless executive producer Chis Chulack.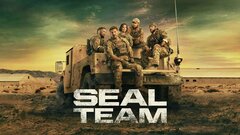 Powered by