Ask Matt: 'Kevin' and the (Late) Wife, 'Good Fight' Cast Changes, 'Speechless' and TCAs
Welcome to the Q&A with TV critic (also known to some TV fans as their "TV therapist") Matt Roush, who'll address whatever you love, loathe, are confused or frustrated or thrilled by in today's vast TV landscape. One caution: This is a spoiler-free zone, so we won't be addressing upcoming storylines here unless it's already common knowledge. Please send your questions and comments to a[email protected] (or use the form at the end of the column) and follow me on Twitter. Look for Ask Matt columns on most Tuesdays and Fridays.
Couldn't They Have Spared Kevin's Wife?
Question: What's your take on the decision by Kevin Can Wait to kill off the show's wife character as a way, it would seem, to ultimately move Leah Remini's returning cop character into a role similar to the one she had on King of Queens? It feels a bit drastic, and questionable as far as chances go for a seamless execution of the plotline considering the show's tendency to fall back on Kevin James' slapstick antics. Wouldn't it have been easier (and maybe funnier), for instance, to say the wife ran off to join a quasi-religious cult of some sort? Plus, it would be a knowing wink to Remini's other TV gig over on A&E. — Todd S
Matt Roush: I like your idea, but that would require a level of class and creativity that is seemingly beyond the scope of those who produce this sitcom. It's hard not to see this as a tasteless way to address a sticky situation that new CBS entertainment chief Thom Sherman addressed thusly at the TCA summer press tour: "Obviously, the chemistry between Kevin (James) and Leah was amazing in the stunt episodes that we did at the end of last season, and we decided to look to continue that chemistry." There was an audible gasp in the room when he told critics without apology that the wife "will have passed away, and we will be moving forward in time, catching up at a later date." No thank you to Erinn Hayes even, just an acknowledgement that "the show speaks for itself. It stands for itself." Whether you like what it speaks and stands for is up to you.
Could the Kevin Switch Backfire?
Question: I've never seen Kevin Can Wait, so maybe I'm not the right person to ask this question. But here goes: Is it me, or is the decision to kill off Erinn Hayes' character, setting up Leah Remini as a possible "replacement," completely idiotic? I'm talking about from a purely business standpoint. Presumably, those watching Kevin have been watching it because they liked the current show, not somehow in hopes that it would become a King of Queens revival. And I think a lot of those viewers will bail with these casting changes. Maybe they'll be replaced by some people who have been waiting to see a James/Remini reunion, if such people exist. But this all seems like a lot of twisting around for … what? I doubt this move is suddenly going to garner millions more viewers. It just seems dumb (and unfair to Erinn Hayes to boot). — Kirsten
Matt Roush: Who can say if this move will engender any bad blood among the die-hard Kevin James fan? This isn't a show that had critics in its corner to begin with, even those such as myself who have a residual fondness for King of Queens in its heyday. This and the Matt LeBlanc vehicle Man With a Plan just seem like a sad waste of talent, and the bar had already been set so low that I'll be surprised if this has any noticeable impact on the ratings.
---
Coming and Goings on The Good Fight
Question: I'm over the moon about the series-regular promotions for Michael Boatman and Nyambi Nyambi on The Good Fight, and I'm especially excited about the addition of Audra McDonald, but I'm equally disappointed that Erica Tazel is leaving. The announcement didn't give an explanation and only stated she might show up in a guest-star capacity. Do you know what happened? Did she get bumped due to the other promotions or does she have a scheduling conflict with other projects?
Either way, I was really hoping her character would be better defined this season, and I would have loved to see the dynamics between Barbara and Liz (Audra's character, playing Adrian's ex-wife) and further dynamics between she and Diane. It would have been really fun to see how Barbara copes with feeling like Diane has replaced her as Adrian's business partner and confidant and it would've been interesting to see if Liz's sudden appearance might have triggered a little jealousy. (During the first season, I got the subtle feeling that Barbara had some deeply buried romantic feelings for Adrian that she either wasn't aware of or flat out refused to acknowledge.) There are just so many avenues to explore, especially since they underplayed Erica's character last season. Something is better than nothing, so I hope she does still appear in a few episodes to at least explain why Barbara isn't around this season. — Dana
Matt Roush: I haven't seen any further explanation, but with two supporting characters upped to regular status and a significant new female star like the Tony-winning Audra McDonald brought on, you just need to do the math and figure that there either wasn't enough budget or enough story to justify Tazel staying on full time as Barbara. I trust these producers, though, and hope they'll give the character a dignified and/or dramatic exit. Regardless, I am very keen about McDonald joining this first-rate ensemble.
---
Does 'Speechless' Deserve a Youth TCA?
Question: Could you explain the Outstanding Achievement in Youth Programming category from the TCA Awards for me? I saw that something called Speechless won. Now, I have a 5-year-old and watch more than my fair share of "youth programming," but I didn't know what Speechless was, until it dawned on me that it's Minnie Driver's show on ABC! How is that particular show any more "Youth Programming" than, say, Modern Family or The Middle? I would have anticipated that "Youth Programming" would be a show I would watch with youth, like Doc McStuffins or Sesame Street. Now, I actually quite enjoy Speechless, but I can't imagine that the producers of that show believe that the primary audience of their program is the under-13 set! Can you help me understand this? — Erin
Matt Roush: Without getting too deep into the weeds where the TCA (Television Critics Association) is concerned, this category has generated debate within the group for some time. In the past, a blue-ribbon panel has been assigned to this genre of programming, because many of the members (myself included) don't watch a lot of programs aimed at children. A similar panel will take up the challenge again for the year ahead. But I will make the argument that because the TCA Awards by design has a limited number of categories, a "youth" or (my preference) "family programming" category shouldn't be confined to shows only aimed at the under-13 set, but should be able to extend to shows with family themes that aren't likely to have a shot in the broader "drama" and "comedy" categories, which tend to favor very adult shows.
Speechless qualified for many of us not because it's "Minnie Driver's show on ABC," but because it's about a family dealing with the exceptional and inspiring situation of a teenage son with cerebral palsy (Micah Fowler as JJ) entering high school. The TCA has given the award in years past to family-themed dramas on ABC Family (now Freeform), such as Switched at Birth, Bunheads and The Fosters, as well to more traditional children's fare as Sesame Street, Daniel Tiger's Neighborhood, Blue's Clues, Yo Gabba Gabba! and (my personal favorite) Nick News With Linda Ellerbee. Like most things involving TV, this is in an ongoing and ever-evolving state of progress.
---
Ozark: Summer's Best Binge?
Question: I am so relieved, after three days of being glued to a screen watching every EVERY EPISODE OF OZARK, that I am finally done! Unbelievable but believable tale of love, deception and evil (that sounds like a Netflix review). I do not ever recall being so absorbed by a storyline that was not a movie. Occasionally I would spot some detail that was borderline, but then the plot would shockingly remind you of the underlying theme. I applaud not just Jason Bateman and Laura Linney but all of the cast. I only wrote this for anyone who has not seen Ozark due to the incredible number of great shows out there. It's hard to choose when there isn't a lot of time. — Vicki Z
Matt Roush: Couldn't agree more. Ozark took me completely by surprise, and as I've said before, including in my own rave review, I didn't even want to like this one, given what felt like it derivative theme, but it sucked me in with great characters, a novel setting and a suspenseful plot that wouldn't quit. Anxious for Netflix to give a green-light to Season 2 (which I'm confident will happen). [Editor's Note: Netflix has renewed Ozark for a second season]
Or Was It The Last Tycoon?
Question: We loved, loved, loved the new Amazon series The Last Tycoon. Matt Bomer and Kelsey Grammer, along with the entire cast, were so believable in their roles. The costumes, cars and scenery were so wonderful and made the story even more realistic. I tried not to binge-watch the whole nine episodes on the first night and allowed myself to watch one a night. But, there were only nine and I can't wait to see more. Will Amazon make this an ongoing series? Will they make more than nine episodes in another season if they do? Do we have to wait until next year to see more?-Frances
Matt Roush: The only question I can answer for sure is that, if Amazon does continue with the series—and I can't put odds on that yet, or give you an estimate of how many episodes, though 10 is the industry norm—you won't see another season until sometime next year at the earliest. As you can tell by watching this deluxe production, a lot of care went into the details of production design, sets and costumes, to recreate 1930s Hollywood. It's an era that fascinates me, so I was on board with Tycoon even through some of its slower stretches. Unquestionably, it's one of the best-looking shows of 2017.
Echoes of Murder
Question: Please, please tell my husband and me that we haven't seen the last of what we believe was the finest crime show on TV, in Murder in the First. The amazing plots, character development, incredible scenery added up to actual "must-see" TV. We have watched Seasons 1-3 umpteen times on Amazon Prime but are desperate for a Season 4. Any hope that you know of? — Linda
Matt Roush: Sorry, no. That series was canceled by TNT a year ago, and while hope may spring eternal, renewal after this much time becomes a more remote possibility. I tend to forget of the afterlife shows like these have on streaming services, generating a new set of fans who get upset about the cancellation all over again. In rare cases, this sort of exposure can bring a show back to life. But more often, not.
That's all for now, and we'll pick up the conversation again soon. Thanks as always for reading, and remember that I can't do this without your participation, so please keep sending questions and comments about TV to [email protected] or shoot me a line on Twitter (@TVGMMattRoush), and you can also submit questions via the handy form below.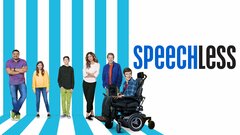 Powered by