CBS at TCA: Execs Pressed on Diversity, Talk Erinn Hayes' 'Kevin Can Wait' Departure and More
During Tuesday's CBS executive panel at the Television Critics Association summer press tour, Kelly Kahl, President, CBS Entertainment, and Thom Sherman, Senior Executive Vice President, Programming, addressed critics on their fall schedule, and—as it has many times in the past—the subject of diversity, or lack thereof, was brought up quickly.
Sherman, who made the move from duties at the CW to CBS in May, argued that he has developed diverse series (Grey's Anatomy, Crazy Ex-Girlfriend) throughout his career and felt things were moving in the right direction at the Eye network.
"We want our slate [at CBS] to be inclusive, we want it to be diverse, we want all different types of programming, and we believe we can get that," Sherman said. When pressed on the issue further, he added that the network did develop six pilots earlier this year with female leads but "those pilots were not felt to be as good as some of the other pilots and series that were picked up. That had nothing to do with the female leads. They were fantastic. That's just the cycle of business, and that's what happens sometimes…I feel confident that we will be successful in what you're talking about."
Kahl added, "there is change happening at CBS. We have two shows with diverse leads this year that we didn't have on the schedule last year [Star Trek: Discovery and S.W.A.T.], we have a midseason show with a lead character who's gay, and over the last few years, if you look at the number of diverse series regulars, that's up almost 60 percent…we are making progress."
Discussing the previously announced changes at long-running Hawaii Five-0 with original cast members Daniel Dae Kim and Grace Park departing over salary disparity with costars Alex O'Loughlin and Scott Cahn, Kahl wasn't going to go into details on the broken negotiations, but said the network did what it could to keep the Asian-American actors.
"We love both those actors and did not want to lose them," he said. "We made very, very strong attempts to keep them and offered them a lot of money to stick around. We wanted them to stick around. It's kind of an unfortunate byproduct of having a successful, long-running show in that sometimes you lose cast members. We didn't want it to happen…we tried our darndest to keep them."
Along with Five-0, the sophomore season of Kevin Can Wait will also look different, since original cast member Erinn Hayes, who played the wife to Kevin James' lead character, was let go of the series. In her place, Leah Remini, who appeared as a guest star in the two-part Season 1 finale, will be joining the show full-time.
"The character will have passed away," Sherman revealed of how Hayes' departure will be handled. "We will be moving forward in time, catching up at a later date."
He also said that, with the addition of Remini, that show will not be morphing into the previous CBS hit sitcom starring James and Remini, The King Of Queens. "I think [this] show speaks for itself," Sherman said. "It stands for itself. Obviously, the chemistry between Kevin and Leah was amazing, and [following] the stunt episodes that we did at the end of last season, we decided to continue that chemistry."
As for the upcoming Star Trek: Discovery premiering on CBS in September before moving exclusively to CBS All Access, Kahl admitted he'd love to see the show on CBS. That said, he continued, "It's a show that was developed specifically for CBS All Access, [and] we're happy to be showing the first episode on CBS, and then it will be airing on CBS All Access."
Kahl added that the second season of The Good Fight will continue on CBS All Access and that there are no plans at this time to air it on CBS.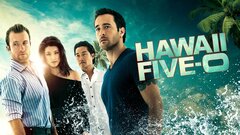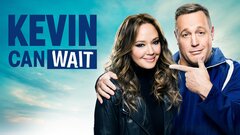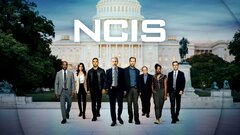 NCIS
where to stream