TV Insider's Favorite TV Moments of 2017 … So Far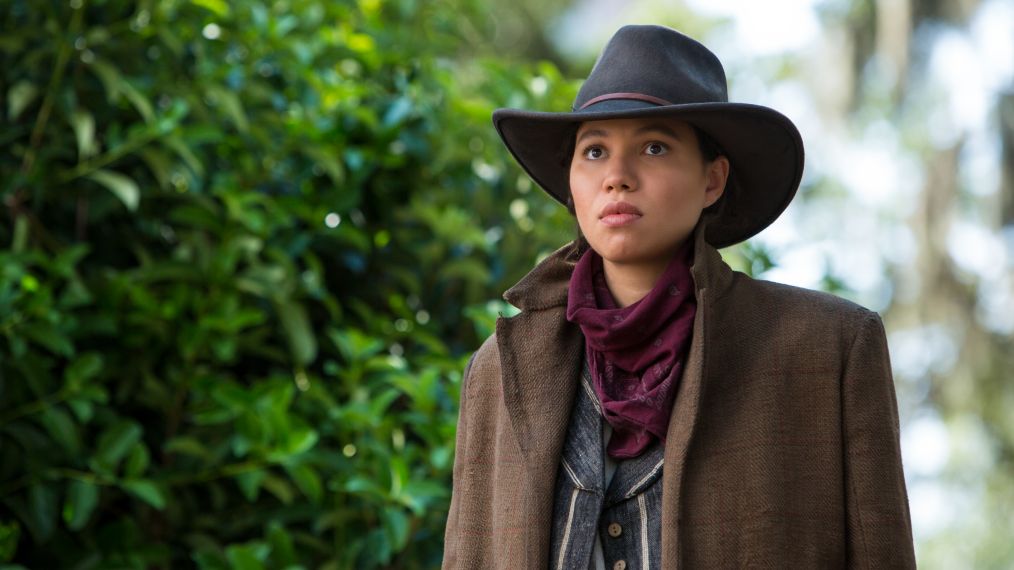 At the midpoint of 2017, there are some TV moments we just can't stop thinking about. So as we lounge by the pool or soak up the sun on the beach, the staff of TV Insider is taking stock of the first six months' worth of television.
These are the characters, episodes, moments and trends that have defined 2017…so far.
Favorite Use of a Real-Life Situation
With the Universal Studios Hollywood theme park expansion in the works, multiple sound stages (which housed show and film production) had to be destroyed to make the needed room. So the Superstore writers made the best of the situation: they had a fictional tornado destroy Cloud 9, the discount department store a the center of the show, which led to major character shifts…and allowed for any cosmetic changes that may pop up when they move to their new soundstage for Season 3. —Marisa Roffman, Staff Writer
My Favorite Midseason Characters
This was a tough choice. I cherish Grace and Frankie, the endearing title characters of the Netflix comedy adroitly played by Jane Fonda and Lily Tomlin, who with charm, humor and sincerity defy stereotypes of older women, their ambitions and friendships. In the end, however, it's the population of Underground, the cruelly prematurely terminated drama series that ran on WGN America for two seasons that affected me deeply. The brilliantly acted show about the waning days of American slavery and the Underground Railroad that helped the enslaves escape to freedom, created real, relatable human beings whose well-being, passionate viewers (myself included) deeply cared about.
Most of the major characters had been—or were still enslaved—at the end of Season 2. A few were famous like the former slave turned abolitionist Harriet Tubman (masterfully portrayed by Aisha Hinds), most were not. Few were saintly, fewer monsters. Most were black, a few were white. Among the standouts: the determined and heroic escapee Rosalee (Journee Smollett-Bell) and her resourceful and tragic mother Ernestine (Amirah Van) and brave and sometimes foolhardy lover Noah (Aldis Hodge). I can't fail to mention, the luminous Daniel (Bokeem Woodbine) blinded by his "owners," for teaching slaves to read. Among the so-called "contraband's" allies: the white abolitionist Elizabeth (Jessica De Gouw) moral growth impressed. But there was humanity to be found in the show's villains as well: the collaborator Cato (Alano Miller)—whose rise, fall, and plotted rise again, never failed to fascinate—and the poor, downtrodden farmer August Pullman (Christopher Meloni) who turned slave catcher for both money and status.
I can only hope that another network will give these indelible characters life again. —Ileane Rudolph, Senior Writer
A Reason to Cuddle Your Pooch
When I watched the pilot for ABC's Downward Dog, I cried. And later that day, when I looked into the eyes of my perfectly stupid, loves-me-with-every-fiber-of-his-being goldendoodle, I cried some more. And when ABC recently announced it was ending Downward Dog after only 10 episodes, I cried anew.
Animal owners often wonder what goes on inside the minds of their pets, and Downward Dog offered a fictional glimpse inside Nan's (Allison Tolman) philosophical pooch, Martin. In the series, Martin observed the triumphs and tribulations of his millennial owner, and judged her decisions in insightful, on-camera confessionals. The show's charm came from Martin's pathos — remarkably self-aware, and yet lovably clueless about life.
There is so much TV available, but so much of it feels like more of the same—I have watched my fill of awkward tech-billionaire geniuses saving the world from one catastrophe or another—but there was only one show on TV where a slightly morose talking dog shared his innermost thoughts. The series made me feel happy and sad, and hopeful and gutted; and it makes me feel a closer kinship with man's best friend than with man himself. ABC ended Downward Dog needlessly; and I pray that another network or streaming service steps up to rescue this sweet series. —Kellie Freeze, Staff Writer
My Favorite Lovable Loser
Mickey's (Kaitlin Olson) on-again, off-again boyfriend Jimmy (Scott MacArthur) is an endearing, slacker sleazeball. His harebrained schemes and poor judgment on Fox's The Mick are offset by his impressive tolerance for physical abuse. Equally impressive is how MacArthur went from being a staff writer on the show to playing the character. "The more he started talking and telling stories, the more we were like, 'Uh, this is our Jimmy, right?'" Olson has said. "He just totally embodies that guy. So we asked him to audition. He just did an amazing job and he is so wonderful. He is just a genuinely hilarious, smart person. We hit the jackpot when we found him." —Ryan Berenz
My Favorite HBIC
What says "HBIC"—head bitch in charge—more than plastering it on the back of your cheerleading practice shirt? Riverdale, The CW's revamped version of the original Archie characters, has a large and in-charge personality that I'm obsessed with: Cheryl Blossom (Madelaine Petsch). From brazen cheer-offs against Veronica (Camila Mendes) to burning down the Blossom mansion in an unhinged plan to "cleanse" her remaining family, I can't wait to see what's next for the reigning Blossom when Season 2 of Riverdale premieres on October 11. —Emily Aslanian, Assistant Editor
That Other Oscar Moment…
And you thought the climax of this year's Oscar show was a riot. The Moonlight–La La Land snafu was nowhere near as epic as the diva confrontation depicted at the pivotal midpoint of Feud: Bette and Joan, Ryan Murphy's delicious Hollywood exposé. Hell hath no fury like a movie star snubbed, and the wheels of revenge spin feverishly when Bette Davis (Susan Sarandon) is nominated for an Oscar for What Ever Happened to Baby Jane? while a seething Joan Crawford (Jessica Lange at her most ferociously deranged) is not. In a real-life scenario that tops even the most outrageous Real Housewives catfight, Joan lobbies Bette's rivals to accept the trophy in their absence. Joan's determination to upstage her nemesis achieves legendary notoriety as she holds court backstage at the Oscars, and when Anne Bancroft's name is read, she triumphantly crushes a cigarette with her heel before taking the stage, smugly stealing the spotlight one last time in her career as a devastated Bette looks on. In the final scene, Joan cuddles her two Oscars (only one of which she earned) in bed. But alone, foreshadowing her tragic decline. —Matt Roush, Senior Critic

My Favorite Supernatural Sidekick
Lazy, lying, self-obsessed, drug abusing fornicators with filthy mouths and no ambition need love, too! And Preacher's 119-year-old vampire Cassidy (Joe Gilgun) is in even finer (and funnier) form in season 2, as he helps friends Jesse Custer (Dominic Cooper) and Tulip (Ruth Negga) look for God in New Orleans. I might even be able to forgive him for eating that cat. —Aubrey D'Arminio, Senior Writer
Two Guys, One Guy Role
Geoffrey Rush and Johnny Flynn made great, believable work of playing Einstein the older (Rush) and Einstein the younger (Flynn) in Season 1 of National Geographic Channel's Genius. From their insta-bond (see also: hanging out for fun in London; interviewing each other while in character; teaming up on trivia contests in Prague pubs) to their singular conviction of embodying the legendary, smarty-pants scientist, Oscar-winner Rush and actor/folkie Flynn were flawless in a genius season about the quintessential genius. —Lori Acken, Senior Writer
The Twist That Shocked Me Most
Since the beginning of Jane the Virgin, I have always rooted for Jane and Rafael. But after watching Jane's longtime love Michael recite his wedding vows to her in Spanish, I knew Jane and Michael were meant to be. My heart broke when Jane heard that Michael collapsed and died from an undetected side effect caused by his Season 2 gunshot wound. Like Jane, I still can't believe he's gone. What makes Michael's death even more devastating is that we were told in Season 1 that he would love Jane until his very last breath, but fans of the duo never expected it would come this soon. —Jayne Chacko, Intern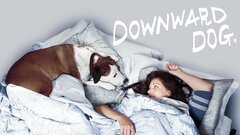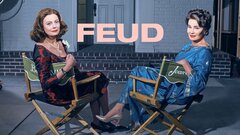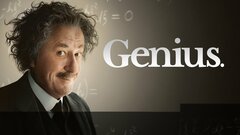 Genius
where to stream