'The Mick' Kids Get Tough on Jimmy in the Season Finale (VIDEO)
The things Mickey (Kaitlin Olson) will do to get the Pemberton kids to actually behave! Well, more like the things Mickey will get Jimmy (Scott MacArthur) to do.
In this exclusive clip from Tuesday's season finale of The Mick, TV's trashy, brassy and all-around awesome Mary Poppins recruits her dimwitted beau to become a punching bag for Chip (Thomas Barbusca), Sabrina (Sofia Black-D'Elia) and Ben (Jack Stanton) as part of a bedtime bet.
Basically, if any of the spoiled spawns of Mickey's on-the-lam sister can knock out Jimmy cold, then they don't have to adhere to a 10 o'clock "lights out" curfew. But if they do, then someone is eating out of a dog bowl for a month. Because when you are as exquisitely low-rent as our girl Mick, that option isn't as off-putting as one would think.
See Also
'All of us at Fox had enormous faith in 'The Mick,' and it hasn't disappointed,' says Fox's David Madden of the pickup.
So do they take down the thick-skulled sucker? Check out the clip and see if any of these richie-riches have the heat.
Elsewhere in the episode, the gang deals with a case of mistaken identity and a break-in at the family estate that we hear may shake things up for this hoot's second season. Could Poodle be on her way home?!
The Mick, Tuesdays, 8:31/7:31c, Fox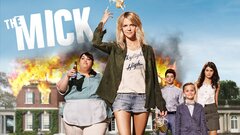 Powered by