The Burn Binge: Shows to Stream When the Summer Sun Gets Too Hot
If you're lucky, summertime means sultry weather, lazy vacation days and lots of sunshine. It also potentially means sunburn. We've all been there: No matter how diligent you are with the SPF, chances are you'll sizzle at least once this year, necessitating industrial quantities of aloe and plenty of shade. That can certainly put a damper on a weekend of fun in the sun, but in the age of Peak TV a day or two of couch-bound indoor leisure is an opportunity to catch up on your favorite shows or discover new ones that everyone is talking about.
It's what we're calling the Burn Binge. While friends or traveling companions frolic by the pool or on the beach, you have a couple hours in the shade to devote to easily digestible servings of quality television. The key is to choose shows that won't leave you hanging after a few hours. You want shows with short seasons so you can finish them in a day or two. On the other hand, maybe you want something that's highly episodic so you can dip in and out at any point without having to keep up with any serialized plot elements. Either way, here are some Burn Binge recommendations.
The Light Burn
You're stuck inside, avoiding the sun's blistering rays like a vampire, which makes it all the more important to watch something fresh and light. Schitt's Creek is just the kind of mildly absurd comedy to keep your spirits up. SCTV legends and Christopher Guest alums Eugene Levy and Catherine O'Hara star in the Pop original series as Johnny and Moira Rose, a wealthy couple forced to move into a small town motel along with their adult children after losing everything. Every performance is stellar, but O'Hara's often bizarre turn as actress-turned-socialite Moira alone is worth a subscription to either Amazon Prime or Netflix.
Similarly airy is TV Land's Younger, available to stream on Hulu. Sex and the City creator Darren Starr helms this single-camera comedy about a 40-something mom (Sutton Foster) who poses as a 26-year-old to break into the publishing industry. And if you want some vicarious beach time, TBS's Lost spoof Wrecked is a breezy 10-episode watch, setting broad comedy on an idyllic tropical island.
The Medium Burn
But maybe you want a bit more substance with your comedy. Just because you're indulging in some summertime indolence doesn't mean you can keep the old noodle working. TBS's much buzzed-about Search Party trains its social satire on the existential woes of Brooklyn millennial hipsters. Arrested Development's Alia Shawkat leads a cast of oddball character actors in this surprising mystery-comedy.
Based on Justin Simien's acclaimed film, Netflix's Dear White People manages to take an unflinching look at the racial politics on an Ivy League campus from the perspective of the school's students of color and still be funny. Plus, as a colleague pointed out, everyone on this show is model-gorgeous.
Also on Netflix, catch up on three U.K. gems that have had people talking for a while now. Crashing (Fleabag creator/star Phoebe Waller-Bridge's other show), Lovesick (née Scrotal Recall) and Chewing Gum are all critical darlings, each with super-short seasons.
HBONow has some similarly buzz-worthy half-hour auteur comedies streaming: Issa Rae's Insecure, Pete Holmes's Crashing (different than the one mentioned above), and slice-of-life stoner series High Maintenance.
None of these shows are half-hours, and none run more than 13-episodes per season, so you can easily binge any of them in under eight hours.
The Deep Burn
Summer is also the season of blockbusters. But you don't have to drag your sun-singed corpse to the multiplex to get that big-budget, summer tent pole experience. If you haven't seen Stranger Things yet, first of all, what have you been doing with your life? But now is as good a time as any to catch up on Netflix's sci-fi 80s throwback phenomenon. The streaming site also has the BBC's sumptuous adaptation of Jonathan Strange & Mr Norrell. The cinematic miniseries based on Susanna Clarke's fantasy bestseller about quirky dueling magicians in 19th Century England features silver screen caliber special effects that should delight Harry Potter fans.
On the more kid friendly tip is A Series of Unfortunate Events, based on the droll series of young adult books beloved by all ages. Netflix's eight-part first season is a much more successful adaptation, starring Neil Patrick Harris, than the 2004 film version starring Jim Carrey.
If you're in the mood for something more grown-up, there's AMC's limited series, The Night Manager. The six-part John le Carré adaptation, streaming on Amazon Prime, could double as Tom Hiddleston's audition tape for the next Bond film. And it doesn't get much more adult than HBO's Westworld. If you're too burnt to wander a real theme park, why not watch humanoid robots slaughter the guests of a fake one?
Full Recovery
Of course, nothing soothes the soul like a good old fashion sitcom. You know, the kind of show that you can pick up at any point without any prior knowledge of what came before. We're talking Golden Girls and Seinfeld (Hulu), Friends and Frasier and Cheers (Netflix). If laughter is the best medicine, think of these shows as cooling aloe vera lotion for your sunburnt soul.
What shows are on your Burn Binge list? Let us know in the comments.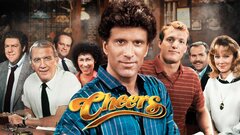 Cheers
where to stream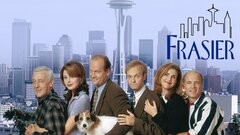 Frasier
where to stream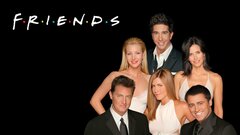 Friends
where to stream