Fall TV Shows, Schedules and Premiere Dates 2017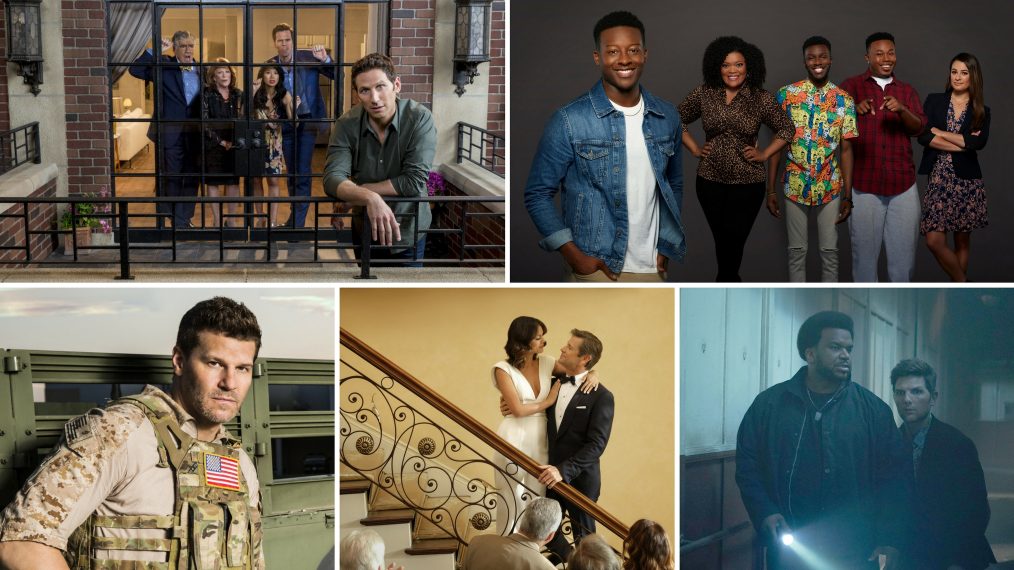 Now that the TV upfronts—where the broadcast networks announce their new fall series and schedules—are over, the networks have begun to release their fall series premiere dates. CBS, The CW, Fox and NBC and ABC have finally (We're looking at you, ABC) released the roll-out dates of their fall schedules.
TV Insider has your A-Z list of new and returning series with premiere dates and times (where available) and will update the list as new information is released by the networks. Keep checking back for updates.
Fall 2017's New and Returning Series
America's Funniest Home Videos ­­–ABC, Sundays beginning Nov. 26 at 7/6c
American Housewife –ABC, Wednesdays beginning Sept. 27 at 9:30/8:30c
Arrow –The CW, Thursdays beginning Oct. 12 at 9/8c
The Big Bang Theory –CBS, Mondays beginning Sept. 25 at 8/7c; moves to Tuesdays at 8/7c beginning Nov. 2
black–ish –ABC, Tuesdays beginning Oct. 3 at 9/8c
The Blacklist –NBC, Wednesdays beginning Oct. 4 at 8/7c
Blindspot –NBC, Fridays beginning Oct. 27 at 8/7c
Blue Bloods –CBS, Fridays beginning Sept. 29 at 10/9c
Bob's Burgers –Fox, Sundays beginning Oct. 1 at 7:30/6:30c
The Brave –NBC, Mondays beginning Sept. 25 at 10/9c
Brooklyn Nine–Nine –Fox, Tuesdays beginning Sept. 26 at 9:30/8:30c
Bull –CBS, Tuesdays beginning Sept. 26 at 9/8c
Chicago Fire –NBC, Tuesdays beginning Sept. 28 at 10/9c
Chicago Med –NBC, Tuesdays at 10/9c after Law & Order True Crime ends
Chicago P.D. –NBC, Wednesdays beginning Sept. 27 at 10/9c
Crazy Ex-Girlfriend –The CW, Fridays beginning Oct. 13 at 8/7c
Criminal Minds –CBS, Wednesdays beginning Sept. 27 at 10/9c
Dateline –NBC, Fridays beginning Sept. 29 at 9/8c
DC's Legends of Tomorrow –The CW, Tuesdays beginning Oct. 10 at 9/8c
Dancing With the Stars –ABC, Mondays beginning Sept. 18 at 8/7c
Designated Survivor –ABC, Wednesdays beginning Sept. 27 at 10/9c
Dynasty –The CW, Wednesdays beginning Oct. 11 at 9/8c
Empire –Fox, Wednesdays beginning Sept. 27 at 8/7c
The Exorcist –Fox, Fridays beginning Sept. 29 at 9/8c
Family Guy –Fox, Sundays beginning Oct. 1 at 9/8c
The Flash, The CW, Tuesdays beginning Oct. 10 at 8/7c
48 Hours –CBS, Saturdays beginning Sept. 30 at 10/9c
Fresh Off the Boat –ABC, Tuesdays beginning Oct. 3 at 8:30/7:30c
Ghosted –Fox, Sundays beginning Oct. 1 at 8:30/7:30c
The Gifted –Fox, Mondays beginning Oct. 2 at 9/8c
The Goldbergs –ABC, Wednesdays beginning Sept. 27 at 8/7c
The Good Doctor –ABC, Mondays beginning Sept. 25 at 10/9c
The Good Place –NBC, Thursdays beginning Sept. 28 at 8:30/7:30c
Kevin (Probably) Saves the World –ABC, Tuesdays beginning Oct. 3 at 10/9c
Gotham –Fox, Thursdays beginning Sept. 21 at 8/7c
Great News –NBC, Thursdays beginning Sept. 28 at 9:30/8:30c
Hawaii Five–0 –CBS, Fridays beginning Sept. 29 at 9/8c
Hell's Kitchen –Fox, Fridays beginning Sept. 29 at 8/7c
How to Get Away With Murder –ABC, Thursdays beginning Sept. 28 at 10/9c
iZombie –The CW, Premiered June 27, 9/8c
Jane the Virgin –The CW, Fridays beginning Oct. 13 at 9/8c
Kevin Can Wait –CBS, Mondays beginning Sept. 25 at 8:30/7:30c; moves to 8/7c on Oct. 30
The Last Man on Earth –Fox, Sundays beginning Oct. 1 at 9:30/8:30c
Law & Order: SVU –NBC, Wednesdays beginning Sept. 27 at 9/8c
Law & Order True Crime: The Menendez Murders –NBC, Tuesdays beginning Sept. 26 at 10/9c
Lethal Weapon –Fox, Tuesdays beginning Sept. 26 at 8/7c
Life in Pieces –CBS, Thursdays beginning Nov. 2 at 9:30/8:30c
Lucifer –Fox, Mondays beginning Oct. 2 at 8/7c
MacGyver –CBS, Fridays beginning Sept. 29 at 8/7c
Madam Secretary –CBS, Sundays beginning Oct. 8 at 10/9c
Marlon –NBC, Wednesdays beginning Aug. 16 at 9/8c
Marvel's Inhumans –ABC, Fridays at 9/8c; two-hour series premiere Sept. 29 at 8/7c
The Mayor –ABC, Tuesdays beginning Oct. 3 at 9:30/8:30c
Me, Myself & I –CBS, Mondays beginning Sept. 25 at 9:30/8:30c
The Mick –Fox, Tuesdays at 9/8c
The Middle –ABC, Tuesdays beginning Oct. 3 at 8/7c
Modern Family –ABC, Wednesdays beginning Sept. 27 at 9/8c
Mom –CBS, Thursdays beginning Nov. 2 at 9/8c
NCIS –CBS, Tuesdays beginning Sept. 26 at 8/7c
NCIS: Los Angeles –CBS, Sundays beginning Oct. 1 at 9/8c
NCIS: New Orleans –CBS, Tuesdays beginning Sept. 26 at 10/9c
NFL Thursday Night Football – CBS, Thursdays from Sept. 28-Oct. 26 at 8/7c
NFL Thursday Night Football –NBC, Thursdays from Nov 9-Dec. 14 at 8/7c
9JKL –CBS, Mondays beginning Oct. 2 at 8:30/7:30c
Once Upon a Time –ABC, Fridays beginning Oct. 6 at 8/7c
The Orville –Fox, Special premieres Sept. 10 & 17 after NFL football, then Thursdays beginning Sept. 21 at 9/8c
Riverdale –The CW, Wednesdays beginning Oct. 11 at 8/7c
Saturday Night Live –NBC, Saturdays at 11:35/10:35c
Scandal –ABC, Thursdays beginning Oct. 5 at 9/8c
Scorpion –CBS, Mondays beginning Sept. 25 at 10/9c
SEAL Team –CBS, Wednesdays beginning Sept. 27 at 9/8c
Shark Tank –ABC, Sundays beginning Oct. 1 at 8/7c
The Simpsons –Fox, Sundays beginning Oct. 1 at 8/7c
60 Minutes –CBS, Sundays beginning Sept. 24 at 7/6c
Speechless –ABC, Wednesdays beginning Sept 27 at 8:30/7:30c
Star –Fox, Wednesdays beginning Sept. 27 at 9/8c
Supergirl –The CW, Mondays beginning Oct. 9 at 8/7c
Superior Donuts –CBS, Mondays beginning Oct. 30 at 9:30/8:30c
Supernatural –The CW, Thursdays beginning Oct. 12 at 8/7c
Superstore –NBC, Thursdays beginning Sept. 28 at 8/7c
Survivor –CBS, Wednesdays beginning Sept. 27 at 8/7c
S.W.A.T. –CBS, Sundays beginning Nov. 2 at 10/9c
Taken –NBC, Fridays at 9/8c
Ten Days in the Valley –ABC, Sundays beginning Oct. 1 at 10/9c
This Is Us –NBC, Tuesdays beginning Sept. 26 at 9/8c
To Tell the Truth –ABC, Sundays beginning Oct. 8 at 8/7c
Valor –The CW, Mondays beginning Oct. 9 at 9/8c
The Voice –NBC, Mondays and Tuesdays beginning with a 3-night premiere Sept. 25-27 at 8/7c
Wisdom Of the Crowd –CBS, Sundays beginning Oct. 1 at 8/7c
Will & Grace, NBC, Thursdays beginning Sept. 28 at 9/8c
The Wonderful World of Disney: The Little Mermaid Live –ABC, Musical Event Oct. 3
Young Sheldon –CBS, Thursdays at 8:30/7:30c; sneak peek Sept. 25, premieres Nov. 2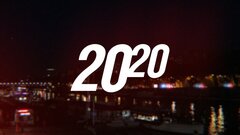 20/20
where to stream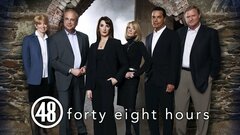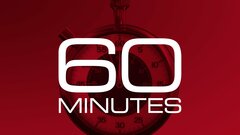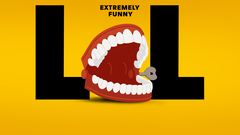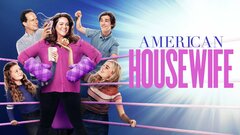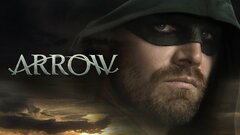 Arrow
where to stream