Hey, Ryan Murphy: These 5 Celebrity Feuds Deserve Their Own Miniseries
Let's face it, not everyone is going to get along. Feuds have been prevalent in Hollywood since the beginning of time and they just keep getting crazier. Ever since Ryan Murphy premiered his new series Feud: Bette and Joan on FX, highlighting the infamous dispute between iconic actresses Bette Davis and Joan Crawford on the set of Whatever Happened to Baby Jane?, we couldn't help but think of other outrageous celebrity quarrels we'd love to see revived on the small screen.
Brandi Glanville vs. LeAnn Rimes
Nothing sparks a feud quite like infidelity, right?
What went down: Country singer LeAnn Rimes and actor Eddie Cibrian met on the set of their 2009 Lifetime movie Northern Lights and ultimately fell in love. Sounds like a perfect love story right? Wrong! They were both married at the time: Cibrian to a pre-RHOBH Brandi Glanville (they share two children together) and Rimes to dancer Dean Sheremet. There was a whole lot of cheating going on and keeping it a secret was the least of their concern.
Infatuated with one another, Rimes and Cibrian chose to split from their spouses in 2010 and ssolidifying their love by marrying the following year. And that is when the real fireworks began. Rimes and Glanville never saw eye-to-eye on how to raise Cibrian's two children with his ex, and both ladies took their feud to the streets…of Twitter. Glanville went on to release two books detailing her failed marriage, while Cibrian and Rimes starred in a reality series about their lives in 2014 called LeAnn & Eddie, but unlike their marriage, it didn't make it past the first season.
It should be noted that the affair with Rimes wasn't the first time Cibrian's extramarital activities made headlines. He was exposed for cheating on Glanville with a pre-Vanderpump Rules star Scheana Marie Shay in 2006.
Aftermath: Things have calmed down between the threesome and they have begun to work on a relationship that works best for the kids. Believe it or not, Glanville and Rimes hugged in 2016 and both women made it out alive.
Jay Z vs. Nas
Rappers Nas (L) and Jay Z perform onstage during day 2 of the 2014 Coachella Valley Music & Arts Festival at the Empire Polo Club on April 12, 2014 in Indio, California.
This is probably one of the most publicized beefs in Hip Hop history—outside of the Notorious B.I.G. and Tupac struggle. Although the two influential rappers would later form a friendship and join forces for the betterment of music and business, it took nearly a decade for them to bring the peace.
What went down: It all started back in June 1996, when Jay Z released his debut album Reasonable Doubt. Jay Z sampled a popular Nas line on his single "Dead Presidents II." The line: "I'm out for presidents to represent me," originated from Nas' "The World is Yours" track from the prolific album Illmatic. Add in lyrical flames ignited by Jay Z's protégé Memphis Bleek, and several subliminal shots thrown by both New York rappers and you've got the beginnings of a rap war. When you begin to question the authenticity of the lifestyle a rapper claims to live, their sexuality and even brag about having sexual relations with that rapper's baby momma, things are bound to get ugly!
Rap being the competitive genre it is, these rappers refused to go down without a fight (a musical one that is). Things really began to heat up when Jay Z released a blatant diss toward Nas called "Takeover" in 2001. Nas fired back with "Ether" (the song which inspired Remy Ma's "SHEther" diss to Nicki Minaj). The diss record shook hip hop fans across the country. Jay followed up with "Supa Ugly," a track that he would later have to apologize for, because his mother thought he took things too far.
Aftermath: Flash forward to October 2005, when news breaks about Jay Z and Nas publicly squashing their beef on stage at the "I Declare War" concert. They even performed a couple of songs together. In 2006, Nas signed to Def Jam, which was run by Jay Z at the time. Today, the hip hop heavyweights are still friends.
See Also
Author and executive producer Tom Perrotta on how the HBO drama based on his novel is like AMC's zombie-apocalypse thriller.
Snoop Dogg vs. Iggy Azalea
It might have developed out of thin air, but it would go on to become one of the most hilarious and confusing social media feuds of all time. So much so, it took another well-respected rapper to bring the silly riff to an end.
What went down: Okay, let's not beat around the bush, Snoop Dogg started it! In 2014, the California native came across a photo of the Australian pop artist leaving the airport without any makeup on and he decided to use that as an opportunity to poke fun at her appearance with a meme. While the Internet weighted in with a chorus of laughter, Iggy Azalea was not pleased. Not only was she offended by the picture, but she was also really surprised by the negativity. She thought Snoop was a friend, or at least that they were on good terms. Azalea went on to address her frustration on Twitter, which only fueled the feud's flames.
Snoop Dogg didn't care. He continued to post meme's making fun of her, including one claiming she looked like a character from the movie White Chicks. His Instagram was literally filled with memes and videos about Azalea. He began to cross the line when he decided to use profanity and call her out of her name.
Aftermath: Many people could see how bad things were getting, which is why Azalea's boss and Hip Hop veteran T.I. stepped in to set things straight. The Atlanta rapper had a nice little chat with Snoop Dogg, which ultimately led him to post an apology video to Azalea. The beef may be over, but the tension is not. You won't find these two taking a selfie together anytime soon.
Jay Leno vs. Conan O'Brien
Talk show host Conan O'Brien appears on "The Tonight Show with Jay Leno" at the NBC Studios on September 5, 2003 in Burbank, California.
They might be late night comedians, but this feud was anything but funny. It was borderline uncomfortable.
What went down: Back in 2009, O'Brien was tapped to takeover Leno's spot as hose of The Tonight Show, but after just seven months on the job he was released from the position so Leno could take his job back. Sounds insane right? When NBC offered to push O'Brien's The Tonight Show to a later slot (airing after midnight) so Leno's new The Jay Leno Show could air before his, O'Brien wasn't having it. After some lengthy negotiations in 2010, O'Brien walked away with a $33 million settlement from NBC, ultimately leaving the network completely.
Aftermath: Leno left The Tonight Show in 2014 and is now hosted by SNL alum Jimmy Fallon. Since his departure, Leno has actively traveled to perform stand-up comedy, as well as, make several guest appearances on various television programs. O'Brien is currently the host of his own popular TBS talk show called Conan. The two comedians still don't speak. So who had the last laugh?
See Also
'The Big Bang Theory,' 'NCIS,' 'MacGyver' and 'Hawaii Five-0' also among the series that will return.
Kanye West vs. Everybody
We're going to let you finish, but Kanye West has probably had the most feuds of all time.
What went down: Yeezus had so many beefs, he could literally have an entire series all to himself, with a new celebrity nemesis every season. Let's see where do we begin? There were the epic Twitter rants he went on after Jimmy Kimmel made fun of him on Jimmy Kimmel Live!; who can forget the time he shocked the world and Taylor Swift by interrupting her acceptance speech for Best Female Video at the 2009 MTV VMAs; there was that time he accused Wiz Khalifa of attacking Kim Kardashian and the two exchanged words on Twitter; or when he tried to publicly shame his ex-girlfriend Amber Rose! West even got into a beef with his longtime friend and collaborator Jay Z.
The list doesn't really stop there. There are plenty of people who were left off this list, like all the fashion labels and big name businesses he pissed off. Remember his problems with Louis Vuitton, Nike, Puma, YouTube and Zappos?
Aftermath: Kanye West is the King of Feuds. We foresee more beefs in his future.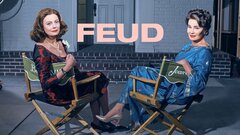 Powered by