Car Chases and Cat-Eating Mark the Season 2 'Preacher' Shenanigans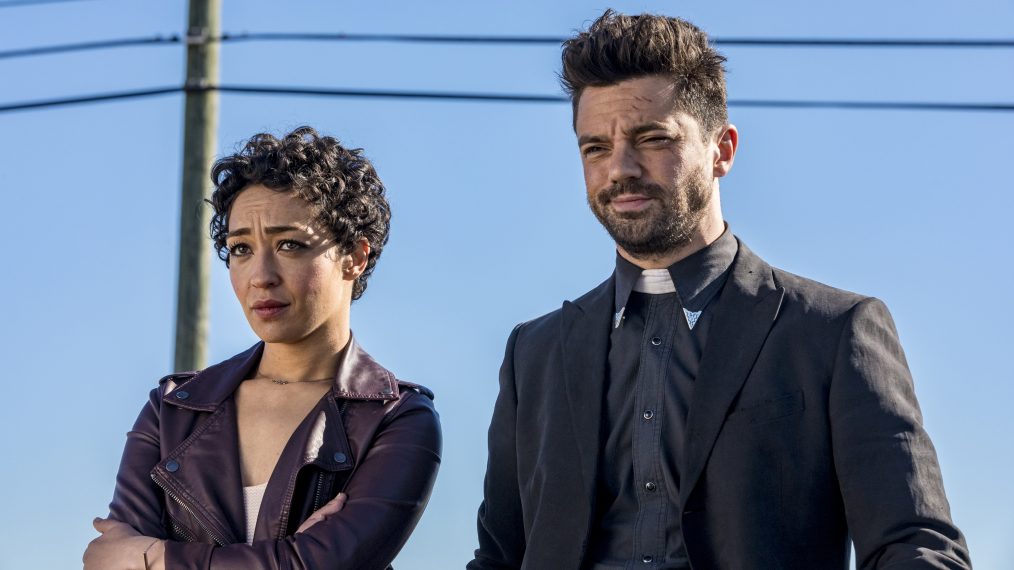 First rule of car chases: Don't run out of gas. Preacher's heroes, Rev. Jesse Custer (Dominic Cooper), assassin Tulip (Ruth Negga, above, with Cooper) and vampire Cassidy (Joseph Gilgun) break that dictum in the first 10 minutes of the comic book drama's Season 2 premiere. They get in the middle of a gunfight between the Texas State Police and 100-plus-year-old supernatural cowboy The Saint of Killers (Graham McTavish) and use human intestines to siphon fuel. Tulip learns that hot sauce and chocolate Yoo-hoo can flush the taste of blood from your mouth. Oh, and Cassidy eats a cat. And those are just the printable bits.
The wacky trio are on a road trip to find God, who has ditched his heavenly duties and is hiding among mankind. At the same time, they're being stalked by the homicidal Saint. And soon they'll have another problem: Herr Starr (Pip Torrence), leader of a cult called The Grail, is also on their tail. "Herr Starr and The Saint are both antagonists for Jesse, but they have very different plans for him," executive producer Sam Catlin says. "It's going to take Starr a while to realize what exactly he wants to use him for, whereas the Saint just wants to kill him." No one said finding the Lord was easy.
The journey will take them to New Orleans (God is a jazz fan), where they'll spend most of the season battling local mobsters and, of course, searching for the Big Guy in the town's steamiest corners. "New Orleans is the most Preacher-esque city that exists," Catlin says. "It's iconic and American. Yet it has other cultural influences. It's a haunted, beautiful, rotting, spooky place, and it feels like there are ghosts built into everything. The world of Preacher is brutal and ridiculously violent. It's hopeful, but it's also hopeless. And Season 2 is going to make Season 1 look like My Dinner With Andre."
Preacher, Season Premiere, Sunday, June 25, then moves to Mondays, 10/9c, AMC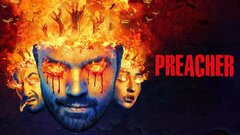 Powered by