'Insecure's Issa Rae Talks About Being a Regular Person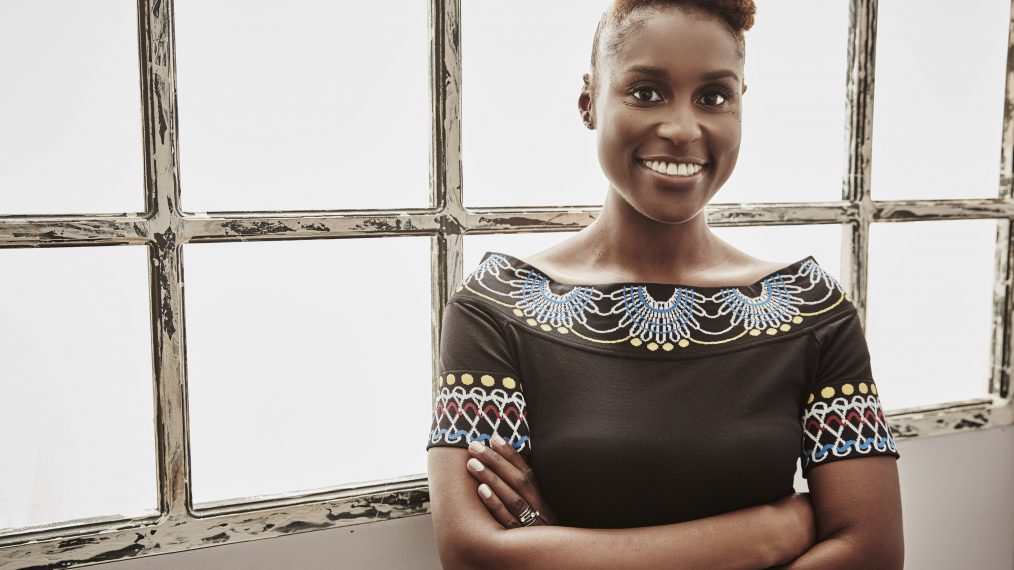 On her Instagram account, 31-year-old actress and writer Issa Rae, the creative mind behind HBO's new comedy Insecure, describes herself as "Regular as f—." But there is nothing really regular at all about her or Insecure, her L.A.-set series that follows the misadventures of a slightly awkward woman (also named Issa) as she embraces the bolder side of herself in work, life and love. At least that's how we see it.
What do you mean when you say "regular"?
I just feel like I'm very basic and simple at heart, and that's what regular is to me. Not anything to write home about. I'm just here existing, and I'm fine with it.
RELATED: Sarah Jessica Parker on Coming Back to HBO in Divorce
Issa's 29th birthday is a big turning point for her in the pilot. Was turning 29 or 30 big for you too?
Thirty was a big deal, but by that time I felt like, "OK, I'm hitting my stride. I know what's happening careerwise." Twenty-five was bigger. Twenty-five was like, "I'm not doing anything. I'm watching my friends on these legitimate career paths, and here I am making YouTube videos and working at a nonprofit. I need to do better."
You recently attended your first Emmy Awards. What was the best part?
Probably just fangirling. Sitting back and people watching and being like, "Oh my gosh." Then realizing, "Oh, I don't know these people." I smiled at Anthony Anderson, and he did not smile back, because he didn't know me. I was just too familiar with certain people. Meeting Sterling K. Brown and his wife was so exciting. You know he went to Stanford; I went to Stanford. I was like, "Oh, that's big," pointing to his Emmy, and he was like "You should hold it." And I did!
Insecure, Series Premiere, Sunday, October 9, 10:30/9:30c, HBO.
Powered by