What's Streaming on Netflix, Hulu, & Amazon? 'Queer Eye,' '10×10,' & More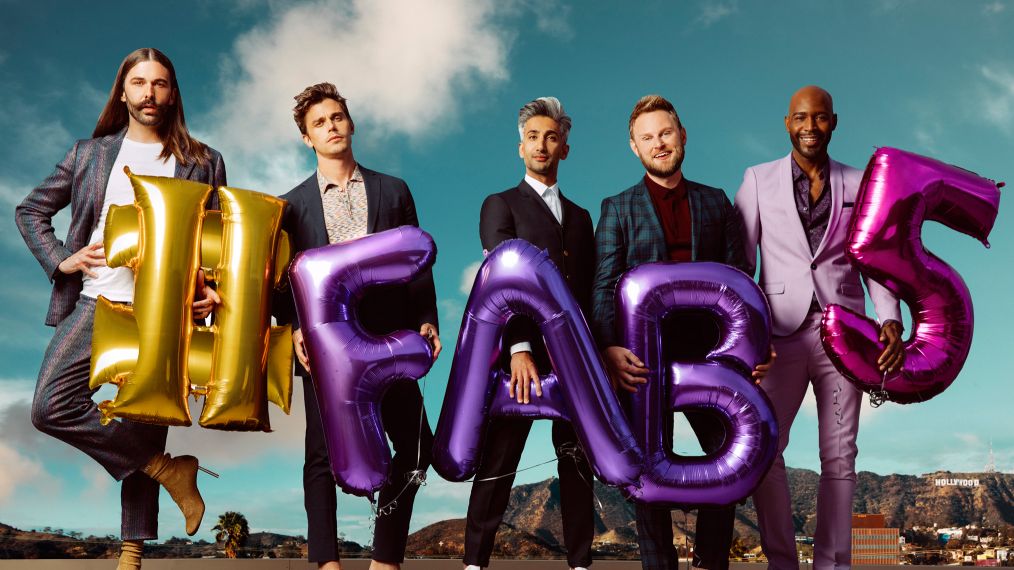 NETFLIX
What's New
Secret City
Series Premiere
Season 1, Tuesday, June 26
Fringe's Anna Torv stars as Australian journalist Harriet Dunkley, who uncovers a deadly conspiracy in this tense political thriller. As Dunkley investigates a young man's demise, she finds herself in the middle of intrigue stretching from her hometown of Canberra to China and the United States — with those in power in all three countries willing to kill to protect these secrets.
Brain on Fire
New Movie
Available now
A promising young reporter (Chloë Grace Moretz) finds her entire life disrupted by unexplained seizures. Soon, she's hearing voices and having other disturbing hallucinations. With doctors unable to diagnose her disease or treat her symptoms, she's unsure where to turn for help in this drama based on a true story.
Somebody Feed Phil
Season Premiere Season 2, Friday, July 6
The whole world is his table! Everybody Loves Raymond creator Phil Rosenthal lives high on the hog while bringing friends and family along on his culinary tour of the globe. He travels to far-flung locations such as Argentina, Ireland, South Africa, Denmark and Italy to savor the food they have to offer.
Queer Eye
New Season 2, Available now
Summer just got a whole lot sunnier! The energetic experts of Netflix's hit makeover series — Jonathan Van Ness (hairstyling), Antoni Porowski (food), Tan France (clothes), Bobby Berk (interior design) and Karamo Brown (culture) — return to help men and women of all stripes who want to upgrade their wardrobes, homes and lives. The joy that these guys bring to the everyday folks they help is infectious — and touching. Keep the tissues close by.
Paquita Salas
Season Premiere Season 2, Friday, June 29
The outrageous Spanish comedy, which became a global sensation during its first season in 2016, comes roaring back with five new episodes. Starring Brays Efe as the titular talent agent who has lost her most famous client and is desperate to add some big stars to her roster, the wacky series parodies some of Spain's biggest celebs. Don't worry if you don't recognize all their names — this kind of humor has broad appeal. Our only gripe: We want more!
The Legacy of a Whitetail Deer Hunter
Movie Premiere Friday, July 6
Famous outdoorsman Buck (Josh Brolin) plans to reconnect with his distant son, Jaden (Young Sheldon's Montana Jordan), on a hunting trip — if Jaden can put down his cell phone, that is. Buck also brings along pal and cameraman Don (Danny McBride, who co-wrote the comedy) to film the outing for a DVD special. So it's less a father-son bonding experience and more of a shot in the dark.
Leaving Soon
June 25
Captain America: Civil War
The action-packed 2016 follow-up to The Winter Soldier finds the hero (Chris Evans) at odds with his fellow Avengers as the American government begins to question his loyalty.
June 26
Alpha and Omega
Hayden Panettiere and Justin Long voice wolves Kate (an alpha) and Humphrey (an omega), who get separated from their pack in this 2010 cartoon.
June 29
Bad Grandpa .5
Thought Johnny Knoxville's 2013 comedy Bad Grandpa couldn't get dirtier? Added scenes up the raunch.
June 30
On Golden Pond
Henry Fonda, Jane Fonda and Katharine Hepburn give tour de force performances in this 1981 drama nominated for 10 Academy Awards.
Amazon Prime Video
What's New
Pee-wee's Big Adventure
Sunday, July 1
He's a loner, a rebel and—after this wildly creative 1985 comedy — a bona fide movie star. Pee-wee Herman (Paul Reubens, above) proved he wasn't just a children's show icon with this hilariously watchable story about innocent Pee-wee's bike being stolen. That criminal act sets the bow tie – clad dweeb on a cross-country adventure to get it back. Along the way, he meets an assortment of colorful characters, from kindhearted Dottie (Elizabeth Daily) to unforgettable trucker Large Marge (Alice Nunn). The wacky movie has impressive behind-the-scenes talent too: Tim Burton (who would go on to make Beetlejuice and Edward Scissorhands) directed, and the late Saturday Night Live star Phil Hartman cowrote the screenplay.
21 Jump Street
Seasons 1–2, Sunday, July 1
You'd better be ready to…jump! To 21 Jump Street, that is. The 1987–91 series, about a group of four young cops who infiltrate high schools and other teen hangouts to take a bite out of crime, helped launch the careers of Johnny Depp, Richard Grieco, Holly Robinson Peete and many others. (Peete even sang that catchy theme song!) Here's one more good reason to scope out the show's first two seasons: You can enjoy the police procedural's procession of then-little-known guest stars — such as Josh Brolin, Blair Underwood, Jason Priestley, Christina Applegate and even Brad Pitt — before they graduated to the big time.
Gran Torino
Sunday, July 1
Widowed Korean War vet Walt Kowalski (Clint Eastwood) feels adrift in a modern world he no longer recognizes. Distant from his own children and frustrated by his Michigan neighborhood's demographic changes, he has one source of joy: that titular 1972 Ford, which local gang members are eager to steal. Filled with evocative reflections on race, family, aging and more, this 2008 movie, which Eastwood also directed, is poignant and thought-provoking.
Hulu
10×10
Friday, June 29
A riveting thriller from 2018, 10×10 is loaded with twists and turns that you likely won't see coming. But the edgy film is more solidly anchored by the compelling performances of its two leads, The Alienist's Luke Evans and Yellowstone's Kelly Reilly. The tension-filled movie begins with Cathy (Reilly) being violently kidnapped by a terrifying Lewis (Evans) and held captive in a small soundproof room. Why her? And what does he want from her? As the answers begin to unfold, It turns out Cathy and Lewis share a past connection, and nothing is exactly as it seems.
Shutter Island
Tuesday, June 26
There's a bizarre secret at the heart of Shutter Island, the 2010 noir based on Dennis Lehane's bestselling book and directed by the legendary Martin Scorsese. Mark Ruffalo and Leonardo DiCaprio are both excellent as they investigate how a patient at a remote psychiatric facility could have disappeared from her room. But that's only the beginning of the mysteries taking shape on this island.
Leaving Soon
June 30
Death Becomes Her
Meryl Streep and Goldie Hawn camp it up as two rivals who aspire to immortality at any cost. The 1992 comedy is a riot.
Jane Eyre
Franco Zeffirelli's beautifully directed 1996 adaptation of the classic novel stars Charlotte Gainsbourg.
A League of Their Own
Geena Davis, Madonna and Tom Hanks bring the All-American Girls Professional Baseball League to life in this 1992 hit.
Spanglish
In this 2004 drama, a well-to-do but unhappy couple (Adam Sandler and Téa Leoni) hire a nanny (Paz Vega) who sees firsthand how money can't buy happiness.
Filmstruck
What's New
Star of the Week: Greta Garbo
Available now
Greta Garbo (left) was the movie star's movie star: the epitome of grace, style and glamour. Follow the evolution of her career through 13 films, including the silent movies The Temptress (1926) and The Mysterious Lady (1928). She transitioned to speaking roles with Anna Christie (1930) — which earned the Swede an Oscar nomination for Best Actress — and Mata Hari (1931), one of her biggest hits.
Eighties Fantasies
Friday, July 6
Now serving a large helping of cheese (with a possible side of loincloths)! This month, FilmStruck celebrates the 1980s' trippy guilty-pleasure flicks. Harry Hamlin, Sian Phillips and Judi Bowker (above) star in Clash of the Titans, the 1981 retelling of the legend of Perseus. Also on deck: Matthew Broderick as a thief and Michelle Pfeiffer as a shapeshifter in Ladyhawke (1985), Dennis Quaid and Meg Ryan's fantastic voyage in Innerspace (1987) and the Camelot-based Excalibur (1981).
BritBox
What's New
Edge of Heaven
Seasons 1–2, Saturday, June 30
If you recognize the title as sharing the name of a Wham! song, you're already on your way to enjoying this quirky dramedy about the owner-operators of a 1980s-themed British bed-and-breakfast. Judy Taylor-Chatterjee (Camille Coduri), a George Michael fanatic, runs the guesthouse with her husband, Tandeep (Nitin Kundra), son Alfie (Blake Harrison) and daughter Ann-Marie (Laura Checkley), who used to be connected to the mob but isn't anymore. Most of the six episodes center on Alfie's heartbreak over losing Carly (Justine Cain, above, with Harrison), who leaves him at the altar for another man. Maybe a careless whisper is to blame?
Merlin
Seasons 1–5, Available now
An idealistic young wizard enters the medieval kingdom of Camelot, despite the fact that magic has been banned throughout the land by its cruel ruler, Uther Pendragon (Buffy the Vampire Slayer's Anthony Head). Forget what you think you know about Merlin (Colin Morgan) because at this point, he's just a servant who must hide his growing powers while also protecting Arthur, Uther's son, who's destined to become history's greatest king. This family-friendly fantasy packs adventure, mystical beasts and fantastic effects into its clever retelling of the Arthurian legend.
More Streaming Services to Explore
We love Netflix and Hulu for sure, but there's a whole streaming world beyond those well-known platforms — especially for genre fans! Check out a few favorites.
Tribeca
Shortlist Actors, directors and more industry pros (like rapper Wyclef Jean) select the blockbusters and independent films offered here. $5.99 per month; Tribeca Shortlist app; tribecashortlist.com.
Hallmark Movies
Now Feel the love! Romantic tales and TV series like Chesapeake Shores (with Meghan Ory and Jesse Metcalf) fill out this Hallmark Channel offshoot. $5.99 per month; Hallmark Movies Now app; hmnow.com
Mubi
Mubi offers just 30 movies at a time, usually curated around a particular theme, but it's an interesting collection. Films lean toward the arty and indie, with one title added each day and one taken away. Kind of like an online movie club. $8.99 per month; Mubi app; mubi.com
Shudder
Scream to your heart's content! Only scary fare makes the cut for this blood-soaked service that has original content like its series The Core, plus classic movies (1987's Hellraiser). $4.99 per month; Shudder app; shudder.com
Fandor
Cinephiles, look here for thousands of indie, foreign and classic titles (Oscar-winning Leaving Las Vegas is now playing). When you find a movie you enjoy, Fandor makes it easy to find others you may also like through its very specific genre categories. $10 per month; Fandor app; fandor.com
Sundance
Now Like bringing your own personal film festival home, this service is filled with quality movies, documentaries and original series such as Riviera with Julia Stiles. $6.99 per month; Sundance Now app; sundancenow.com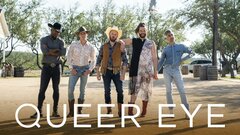 Powered by