San Diego Comic-Con 2018 Schedule: Full List of Television Panels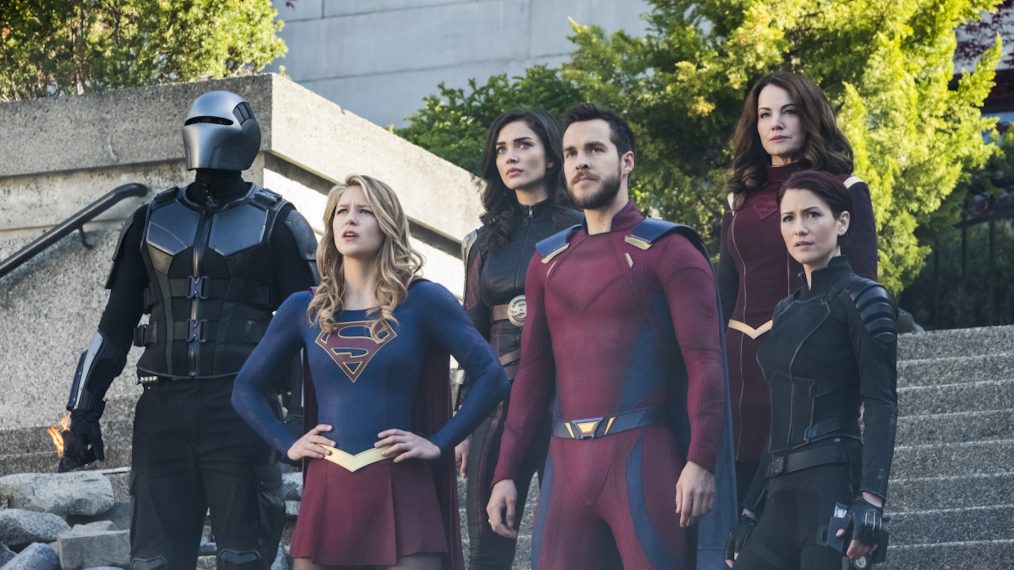 San Diego Comic-Con 2018 is almost here, so it's time to start planning out your schedule for the panel-filled weekend.
Studios have begun to release the TV panels and screenings taking place at this year's convention, and we've got you covered with all of the need-to-know events happening over the July 18-22 weekend.
Below is a list of all that have been officially announced (all times are PT). More are still to come, so keep checking back for the latest updates!
Jump to: July 18 | July 19 | July 20 | July 21 | July 22
WEDNESDAY, JULY 18:
SNEAK PEEK SCREENINGS, 6:00-10:00 p.m., Ballroom 20:
Freedom Fighters: The Ray (CW Seed)
Manifest (NBC) Pilot World Premiere
The 100 (The CW) "The Dark Year" Early Screening (airing July 25)
THURSDAY, JULY 19
10:00 a.m. Star vs. the Forces of Evil and Big City Greens (Disney XD), Room 6DE — Voice actors of both animated series, including: Adam McArthur, Eden Sher, Esmé Bianco, Marieve Herington, and creators Daron Nefcy and Shane and Chris Houghton
11:00-11:50 a.m. Siren (Freeform), Indigo Ballroom — Siren superfan and iconic TLC singer Chilli will moderate a panel of the show's stars including Eline Powell ('Ryn'), Alex Roe ('Ben'), Fola Evans-Akingbola ('Maddie'), Ian Verdun ('Xander'), Rena Owen ('Helen') and executive producers Emily Whitesell and Eric Wald
11:15 a.m.- 12:15 p.m Charmed (The CW), Ballroom 20 — The stars of the reboot — Melonie Diaz, Sarah Jeffery, Madeleine Mantock and Rupert Evans — along with producers Jennie Snyder Urman, Jessica O'Toole and Amy Rardin, will join together for a discussion and an exclusive sneak peek at the first episode
12:15-12:45 p.m. Tell Me a Story (CBS All Access), Ballroom 20 — Executive producer Kevin Williamson, as well as series stars Paul Wesley and James Wolk, will give an exclusive sneak peek at the new series — a reimagining of beloved fairy tales like "The Three Little Pigs" and "Little Red Riding Hood" as dark psychological thrillers against the backdrop of modern day NYC
1:45-2:45p.m. Rise of the Teenage Mutant Ninja Turtles (Nickelodeon), Room 6A — Nick will debut the reinvented franchise with new voice cast Omar Miller as Raph, Ben Schwartz as Leo, Josh Brener as Donnie, Brandon Mychal Smith as Mikey, Kat Graham as April O'Neil, and Eric Bauza as Splinter, along with the co-executive producers Andy Suriano and Ant Ward, and legendary voice director Rob Paulsen. The panel will feature never-before-seen clips from the upcoming series
2:15 p.m. Bobcat Goldthwait's Misfits & Monsters (truTV), Ballroom 20 — Writer-director Bobcat Goldthwait and guest stars Jake Hurwitz, Amir Blumenfeld and Tara Lynne Barr, join in a panel discussion and give an exclusive sneak peek at the genre-hopping truTV anthology series. They'll talk about the inspirations behind the show's satirical tales and its familiar film tropes
3:00-3:50 p.m. Nightflyers (SYFY) Indigo Ballroom — Cast and producers including Jeff Buhler, Eoin Macken, Gretchen Mol, David Ajala, Jodie Turner-Smith, Gene Klein, and David Bartis give an exclusive look at George R.R. Martin's highly anticipated new psychological space thriller
3:15-4:15 p.m. Marvel Rising, Room 6DE — Voice actors Chloe Bennet, Milana Vayntrub, Kathreen Khavari, our Patriot Kamil McFadden, writer Mairghread Scott, and Marvel VPs Cort Lane, Marsha Griffin, and Sana Amanat give a sneak peek at the upcoming animated project
3:30 p.m.-4:30 p.m. Better Call Saul (AMC), Hall H — StarsBob Odenkirk, Jonathan Banks, Giancarlo Esposito, Rhea Seehorn, Michael Mando, Patrick Fabian, creator Vince Gilligan and co-creator Peter Gould will talk Season 4 scoop
4:00-5:00 p.m. Van Helsing (SYFY), Indigo Ballroom — Cast and producers including Kelly Overton, Jonathan Scarfe, Vincent Gale, Aleks Paunovic, Rukiya Bernard, Trezzo Mahoro, Neil LaBute, Mike Frislevand, and Chad Oakes give a first-look at what's in store for Season 3
4:15-5:30 p.m. Magnum P.I. (CBS), Room 6A — Series stars Jay Hernandez and Perdita Weeks and executive producers Peter Lenkov and Eric Guggenheim give an exclusive sneak peak of the premiere episode of the new CBS reboot followed by a panel discussion
4:30-5:30 p.m. Breaking Bad Reunion, (AMC), Hall H — Stars Bryan Cranston, Aaron Paul, Dean Norris, Anna Gunn, Bob Odenkirk, Giancarlo Esposito, Betsy Brandt, Jonathan Banks, RJ Mitte and Breaking Bad creator Vince Gilligan reunite to celebrate the show's 10th anniversary
4:30-5:30 p.m. Superheroes of Body Positivity: A Conversation With Steven Universe's Rebecca Sugar and Friends (Cartoon Network), Horton Grand Theatre — Grammy winner and voice of Steven Universe's Garnet, Estelle, joins show creator Rebecca Sugar and those from the Dove Self-Esteem Project to discuss the importance of inclusion and body positivity celebrated on the show
5:45-6:30 p.m. Crazy Ex-Girlfriend: The Final Curtain Call (The CW), Room 6A — Co-creators Rachel Bloom and Aline Brosh McKenna look back on some of the series' most memorable moments and talk about what's ahead for Rebecca Bunch in the final season. The panel will be moderated by series guest star Michael McMillian and will include a special performance and never-before-seen footage
6:00-7:00 p.m. Marvel's Iron Fist (Netflix), Ballroom 20 — Exclusive inside scoop on what's in-store for season two with Executive Producer and Marvel's Head of Television, Jeph Loeb, and surprise guests
6:00 p.m. The Her Universe Fashion Show: Cartoon Network Junior Designer Showcase, Harbor Ballroom — The 5th annual design competition has 24 young designers compete with their original "geek couture" designs for the chance to win the opportunity to design a Her Universe fashion collection for Hot Topic, featuring designs inspired by The Powerpuff Girls in celebration of the 20th Anniversary. Four winners were chosen and they will reveal their designs during the Cartoon Network Junior Designer showcase during the Her Universe Fashion Show. Hosted by actress and Her Universe Founder, Ashley Eckstein
4:45-5:45 p.m. SYFY Wire Hosts the Great Debate, Ballroom 20 — Aisha Tyler moderates a debate between celebrity favorites from the sci-fi universe over highly-contested topics like reboots, video games vs. TV and movies, and more. Attendees will settle the debate by casting votes
5:00-5:50 p.m. Z Nation (SYFY), Indigo Ballroom — Cast and creators including DJ Qualls, Kellita Smith, Russell Hodgkinson, and Karl Schaefer reveal details about the upcoming fifth season
7:00 p.m. – 8:00 p.m. Brooklyn Nine-Nine (NBC), Indigo Ballroom
8:00-9:00 p.m. Mr. Mercedes (AT&T Audience Network), Room 7AB — Panelists to be announced
FRIDAY, JULY 20
10:00–11:00 a.m. Young Justice: Outsiders (DC Universe digital streaming service), Room 6DE — Producers Greg Weisman, Brandon Vietti, art director Phil Bourassa, voice director Jamie Thomasson and members of the voice cast, Troy Baker and Stephaine Lemelin. A first look at the highly-anticipated animated series following the teenage superheroes of the DC Universe as they come of age. They take on meta-human trafficking and a genetic arms race across the galaxy
10:00-11:15 a.m. Adventure Time (Cartoon Network), Indigo Ballroom — To celebrate 10 seasons of the show, the network will have a live musical performance featuring favorite tracks from the series along with special guests and an exclusive series finale trailer
10:15–11:15 a.m. Inside The Big Bang Theory Writers' Room (CBS), Ballroom 20 — Executive producers and writers take fans inside the biggest moments of Season 11 — the engagement, the wedding, and more! Plus, they reveal what goes into making the show week after week, and how they keep it fresh
11:15 a.m.–12:15 p.m. Fear the Walking Dead (AMC), Hall H — Cast members Colman Domingo, Alycia Debnam-Carey, Lennie James, Danay Garcia, Garret Dillahunt, Maggie Grace and Jenna Elfman, along with Executive Producers and Showrunners Andrew Chambliss and Ian Goldberg, Executive Producers Scott M. Gimple, Robert Kirkman, Gale Anne Hurd, Greg Nicotero and David Alpert. The panel will be moderated by Yvette Nicole Brown
12:15–1:15 p.m. The Walking Dead (AMC), Hall H — Cast members Andrew Lincoln, Norman Reedus, Lauren Cohan, Danai Gurira, Melissa McBride and Jeffrey Dean Morgan, along with Executive Producer and Showrunner Angela Kang, Executive Producers Scott M.
Gimple, Robert Kirkman, Gale Anne Hurd, David Alpert and Executive Producer, Director and Special Effects Make-up
Supervisor Greg Nicotero. The panel will be moderated by Yvette Nicole Brown
12:30-1:30 p.m. DC Super Hero Girls (Cartoon Network), Room 6DE — Producer Lauren Faust
12:45-2:00 p.m. Castle Rock (Hulu), Ballroom 20 — World premiere screening of first episode and panel with creators and executive producers Sam Shaw and Dustin Thomason and stars Sissy Spacek, Bill Skarsgard, Melanie Lynskey, and Jane Levy
See Also
Why you should tune into 'I Feel Bad,' 'New Amsterdam' and more this fall.
1:00-2:00p.m. INVADER ZIM: Enter the Florpus! (Nickelodeon), Room 6A — The favorite Irken invader returns to San Diego with a panel that dives into Nickelodeon's new movie. Original series creator Jhonen Vasquez, art director Jenny Goldberg, and voice talent Richard Horvitz (ZIM), Rikki Simons (GIR), Wally Wingert (Almighty Tallest Red), and Kevin McDonald (Almighty Tallest Purple) will present behind-the-scenes art and exclusive brand-new footage
1:30-2:30.m. Star Trek: Discovery (CBS All Access), Hall H — Moderated by upcoming Season 2 guest star Tig Notaro, the panel will include cast members Sonequa Martin-Green, Doug Jones, Shazad Latif, Mary Wiseman, Anthony Rapp, Wilson Cruz, Mary Chieffo, and Anson Mount, alongside executive producers Alex Kurtzman and Heather Kadin. They'll look back on the first season and give a peek at what's next in Season 2
3:30-5:30 p.m. Amazon Prime Creators Panel, Ballroom 20 — Coming together for behind-the-scenes looks at their new Prime Original series will be: Carlton Cuse (Lost), Executive Producer of Tom Clancy's Jack Ryan, premiering August 31; The Tick creator Ben Edlund (Gotham); Sam Esmail (Mr. Robot) director of Homecoming; world-renowned author Neil Gaiman (American Gods), creator-writer-showrunner of Good Omens; Lore Executive Producer Gale Anne Hurd (The Walking Dead); and Naren Shankar (Almost Human) showrunner of The Expanse
4:15–5:10 p.m. Bob's Burgers (Fox), Indigo Ballroom — Creator and executive producer Loren Bouchard and stars H. Jon Benjamin, Dan Mintz, Eugene Mirman, John Roberts, Kristen Schaal and Larry Murphy will discuss the upcoming season
5:15–6:15 p.m. Archer (FXX), Indigo Ballroom — Cast and producers
5:30-6:30 p.m. SYFY Wire Fangrrls: Women Changing the Game, Room 6DE — To-be-announced panelists join Cher Martinetti (SYFY WIRE Fangrrls' Managing Editor) as they chat about their current obsessions and discuss how they're blazing their own path and changing the industry
5:45-6:45 p.m. Marvel's Cloak & Dagger, (Freeform), Ballroom 20 — Stars Olivia Holt, Aubrey Joseph, Emma Lahana, Ally Maki and executive producer/showrunner Joe Pokaski give a special look at exclusive, never-before-been-seen footage
6:00-7:00 p.m. The Passage (Fox), Room 6A — Stars Mark-Paul Gosselaar, Saniyaa Sidney, Henry Ian Cusick, Jamie McShane, executive producer Liz Heldens, executive producer/ director Jason Ensler, and author Justin Cronin. Also, the premiere screening of the new thriller about a secret government medical facility experimenting with a dangerous virus that could cure all disease or cause the downfall of the human race
7:00-8:00 p.m. The Last Sharknado: It's About Time (SYFY), Room 6BCF — Ian Ziering, Tara Reid, Cassie Scerbo, and more take fans inside the final installment of the TV movie franchise
7:15-9:15 p.m. The Twilight Zone Marathon Screening (CBS All Access), Room 6A — This special marathon screening of favorite episodes from the original 1959-1964 series will kick off the new original series coming to CBS All Access — a modern reimagining of the show that took viewers to another dimension, a dimension not only of sight and sound but of mind. Concessions and an exclusive giveaway item will be provided
7:30-8:30 p.m. Preacher (AMC), Hall H — Cast members Dominic Cooper, Ruth Negga and Joseph Gilgun, along with executive producer and showrunner Sam Catlin and executive producers Seth Rogen and Evan Goldberg
SATURDAY, JULY 21
10:00-11:00 a.m. Unikitty! (Cartoon Network), Room 6DE — Producers Lynn Wang and Ed Skudder, animation director Anna Hollingsworth and the voice cast, Tara Strong, Grey Griffin, Eric Bauza, H. Michael Croner, Roger Craig Smith
10:00-10:50 a.m. Steven Universe (Cartoon Network), Indigo Ballroom — Estelle (Garnet), Michaela Dietz (Amethyst), Deedee Magno Hall (Pearl), Zach Callison (Steven), and series creator Rebecca Sugar will share insights about the show and announcements
11:00–11:45 a.m. Black Lightning (The CW), Ballroom 20 — Stars Cress Williams, China Anne McClain, Nafessa Williams, Christine Adams, Marvin "Krondon" Jones III, Damon Gupton and James Remar and producer Salim Akil
11:00 a.m. – 11:50 a.m. The Good Place (NBC), Indigo Ballroom — Stars Ted Danson, Kristen Bell, William Jackson Harper, Jameela Jamil, D'Arcy Carden, and Manny Jacinto and executive producers Michael Schur, Morgan Sackett, and Drew Goddard will hold a forking great conversation.
12:00–12:50 p.m. Krypton (SYFY), Indigo Ballroom — Stars and executive producers Cameron Cuffe, Shaun Sipos, Wallis Day, Ann Ogbomo, Cameron Welshand, Dan Evans and moderator (and TV Guide Magazine/TV Insider's own) Damian Holbrook. They discuss the surprises of the first season and give an inside look at Season 2
12:00–12:45 p.m. The Simpsons (Fox), Ballroom 20 — Creator Matt Groening, executive producer Al Jean, supervising director Mike Anderson, director David Silverman, actress Tress MacNeille and moderator Johnathan Fernandez look ahead to the 30th season
1:00-2:00 p.m. Manifest (NBC), Indigo Ballroom — Executive producer Jeff Rake and stars Melissa Roxburgh and Josh Dallas
1:00-2:15 p.m. American Dad (TBS)and Family Guy (Fox), Ballroom 20 — For American Dad, "Francine" (Wendy Schaal), "Steve" (Scott Grimes), "Klaus" (Dee Bradley Baker), "Snot" (Curtis Armstrong), "Barry" (Eddie Kaye Thomas), Toshi (Daisuke Suzuki), and executive producer Matt Weitzman give a first look at scenes from new episodes. Then, the Family Guy cast — Seth MacFarlane, Alex Borstein, Seth Green, Mike Henry — and executive producers — Rich Appel, Alec Sulkin, Steve Callaghan — give a special sneak peek at the upcoming season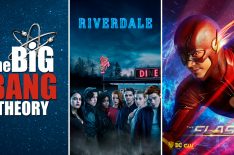 See Also
Plus, special premieres of new shows 'Manifest,' 'Castle Rock' and others.
2:00–2:50 p.m. Legacies (The CW), Indigo Ballroom — Executive producer Julie Plec and stars Danielle Rose Russell and Matthew Davis
2:00-3:00 p.m. Cartoon Network Creators: Drawing on Inspiration, Room 25ABC — Matt Burnett and Ben Levin from Craig of the Creek, Daniel Chong from We Bare Bears, Diego Molano from Victor & Valentino and Julia Pott from Summer Camp Island, moderated by Ian Jones-Quartey from OK K.O.! Let's Be Heroes will share why they were inspired to get into animation, highlights of their paths and insights into their decisions. Plus, a few surprises!
2:30–3:15 p.m. The Gifted (Fox), Ballroom 20 — Executive producers Matt Nix and Jeph Loeb and stars Stephen Moyer, Sean Teale, Jamie Chung, Emma Dumont, Blair Redford, Natalie Alyn Lind and Skyler Samuels give a first look at the second season
2:30–3:15 p.m. The Gifted, (Fox), Ballroom 20 — Executive producers Matt Nix and Marvel's Jeph Loeb along with stars Stephen Moyer, Sean Teale, Jamie Chung, Emma Dumont, Blair Redford, Natalie Alyn Lind and Skyler Samuels give an extended first-look at the upcoming second season
3:30–4:15 p.m. Supergirl (The CW), Ballroom 20 — Stars Melissa Benoist, Chyler Leigh, Mehcad Brooks, David Harewood, Katie McGrath and Jesse Rath and executive producers Robert Rovner, Jessica Queller and Sarah Schechter
4:00–4:50 p.m. The Orville (Fox), Indigo Ballroom — Stars Seth MacFarlane, Adrianne Palicki, Penny Johnson Jerald, Scott Grimes along with executive producers David A. Goodman, Brannon Braga and Jon Cassar preview some of the new missions in the second season
4:15–5:00 p.m. Arrow (The CW), Ballroom 20 — Stars Stephen Amell, David Ramsey, Emily Bett Rickards, Katie Cassidy, Echo Kellum, Juliana Harkavy, Rick Gonzalez and Colton Haynes and executive producer Beth Schwartz
4:15-5:15 p.m. The Man in High Castle (Amazon Prime), Room 6A — Alexa Davalos (Mob City), Rufus Sewell (Victoria), Jason O'Mara(Marvel's Agents of S.H.I.E.L.D.), and Stephen Root (Dallas & Robo) along with Executive Producers Isa Dick Hackett (Philip K. Dick's Electric Dreams) and Dan Percival (Strike Back) will preview the upcoming third season
5:00 p.m. TV Guide Magazine's Fan Favorites panel, Indigo Ballroom — TV Guide Magazine and TV Insider's own Damian Holbrook moderates this panel of fan favorites including: Krypton's Cameron Cuffe, Amber Nash from Archer, Summer Bishil of The Magicians, Robert Buckley from iZombie, Wynonna Earp's Melanie Scrofano, Tom Ellis of Lucifer, and Eliza Taylor and Bob Morley of The 100, Gotham's David Mazouz, and Vampire Diaries alum Kat Graham
5:00–5:45 p.m. DC's Legends of Tomorrow (The CW), Ballroom 20 — Stars Caity Lotz, Brandon Routh, Dominic Purcell, Nick Zano, Maisie Richardson-Sellers, Tala Ashe, Matt Ryan, Jes Macallan, Courtney Ford, showrunner Phil Klemmer and producer Keto Shimizu
5:45–6:30 p.m. The Flash (The CW), Ballroom 20 — Stars Grant Gustin, Jesse L. Martin, Tom Cavanagh, Candice Patton, Danielle Panabaker, Carlos Valdes, Hartley Sawyer, Jessica Parker Kennedy, Danielle Nicolet and executive producer Todd Helbing
6:00–6:50 p.m. Deadly Class (SYFY), Indigo Ballroom — Cast and creators Rick Remender, MilesOrion Feldsott, Mick Betancourt, Benjamin Wadsworth, Lana Condor, María Gabriela De Faría, Benedict Wong, and Wes Craig give a sneak peek at the new series based on the graphic novel by Rick Remender and Wes Craig
6:45–7:45 p.m. Wynonna Earp (SYFY), Room 6DE — Get behind-the-scenes details, exclusive footage, and your Season 3 questions answered in a panel with cast and creators Melanie Scrofano, Shamier Anderson, Tim Rozon, Domonique Provost-Chalkley, Katherine Barrell, Varun Saranga, Chantel Riley, Emily Andras, and Beau Smith
7:00–8:00 p.m. The Magicians (SYFY), Indigo Ballroom — An exclusive look at the upcoming fourth season, moderated by Felicia Day,s with the cast and creators including John McNamara, Sera Gamble, Jason Ralph, Stella Maeve, Olivia Taylor Dudley, Hale Appleman, Arjun Guptaand Summer Bishil
7:30 p.m. Crazy Ex-Girlfriend Live Starring Rachel Bloom (The CW), Balboa Theatre — Rachel Bloom, the rest of the cast, and the songwriters bring the show's songs to life in this very special live concert event. For more info, visit: sandiegotheatres.org/rachel-bloom/
SUNDAY, JULY 22
10:30–11:30 a.m. Supernatural (The CW), Hall H — Stars Jensen Ackles, Jared Padalecki, Misha Collins, Alexander Calvert and executive producers Robert Singer, Andrew Dabb, Eugenie Ross-Leming and Brad Buckner
11:30-1 p.m. Cartoon Network Best Summer Ever Costume Ball, Indigo Ballroom — Show off your most creative costumes at this fun party, which also features guest judges from some of your favorite Cartoon Network shows. There will also be exclusive never-before-seen clips and prizes
11:45a.m.–12:45p.m. Riverdale (The CW), Hall H — Stars KJ Apa, Lili Reinhart, Camila Mendes, Cole Sprouse, Marisol Nichols, Madelaine Petsch, Ashleigh Murray, Mark Consuelos, Casey Cott, Skeet Ulrich, Mädchen Amick, Luke Perry and Vanessa Morgan and producers Roberto Aguirre-Sacasa, Sarah Schechter and Jon Goldwater
1:00 p.m.–2:00 p.m. Mayans M.C. (FX), Hall H — Co-creator/EP/writer/director Kurt Sutter, co-creator/EP/writer Elgin James, and EP/director Norberto Barba, plus stars JD Pardo, Clayton Cardenas, Edward James Olmos, Sarah Bolger, Michael Irby, Carla Baratta, Antonio Jaramillo, Raoul Max Trujillo, Richard Cabral, Danny Pino, Emilio Rivera, Frankie Loyal, Joseph Lucero, and Vincent Rocco Vargas discuss what to look forward to in the first season of the Sons of Anarchy spinoff, set in a post-Jax Teller world
1:30–2:30 p.m. Marvel Animation Presents, Room 6A — Never-before-seen information and sneak peeks at Marvel Animation series , as well as some surprise guests
2:15 p.m.–3:15 p.m. Legion (FX), Hall H — Executive Producers John Cameron and Marvel's Jeph Loeb, along with co-EP, Nathaniel Halpern, plus cast members give a heads up on what to look forward to in Season 3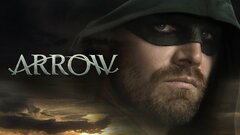 Arrow
where to stream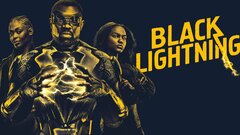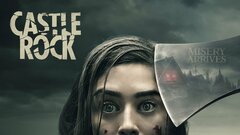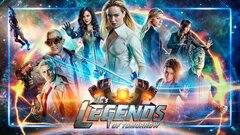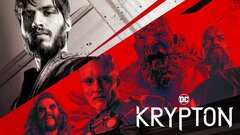 Krypton
where to stream