Everything We Know About 'Lucifer' Season 4 on Netflix So Far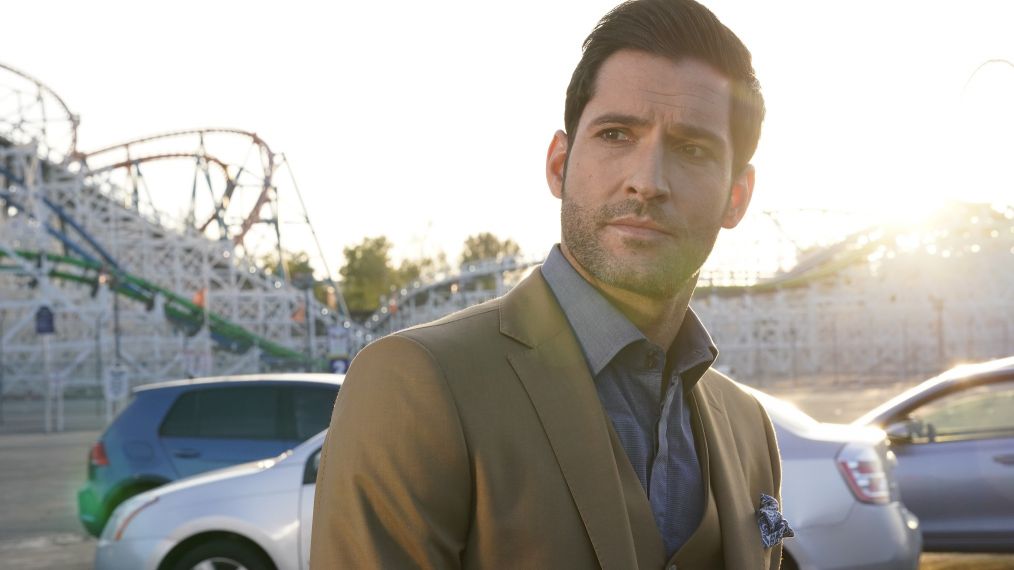 It's safe to say that both fans and the crew of Lucifer are over the moon about its Neflix pickup weeks after Fox canceled the series.
Thanks to their campaigning, the show will be back for Season 4 via the streaming site, and we're gathering everything fans need to know about the new episodes here. From returning stars to potential storylines, we've got you covered.
Read on to see what we know about what's in store for Lucifer (Tom Ellis) and the rest of the crew.
#Lucifer fans, rejoice: Netflix has picked up the show up for a fourth season! pic.twitter.com/AHkMJvEoTK

— See What's Next (@seewhatsnext) June 15, 2018
Who's returning?
While no official casting has been announced, some of the stars reactions indicate that we will see them return. Some of those favorites include: Tom Ellis, Lauren German, Kevin Alejandro, D.B. Woodside, Lesley-Ann Brandt, Scarlette Estevez, Rachael Harris, and Aimee Garcia.
What's next for the characters?
Executive producers Joe Henderson and Ildy Modrovich spoke with TV Insider about some of the stories they had planned for Season 4. Some of these ended up being featured in the two bonus episodes that aired after Season 3's official finale, but others are still possibilities…
"We decided to take a really big swing and… change a major element of the show that would give us an entirely new story to tell in Season 4," Henderson said about how Season 3 ended.
One story line in particular focused on Chloe (Lauren German) as she struggled to come to terms with what she's learned about Lucifer (Tom Ellis) in the final episodes of this season. After he revealed his true face to Chloe, Modrovich believes Chloe will be taking a "journey."
"She wouldn't just accept it right away. She's going to go through all the emotions that we've been through, the audience," Modrovich continued. "For her to be able to see his struggle, every single side of him, and she is going to feel a little bit like what he says in the penultimate episode, which is 'I feel like you've seen one side of me.'"
Meanwhile, we just learned that a character from Lucifer's past who will play a role in the new season — though it's been confirmed that it's not Azrael. They will "bring a whole new dimension to everything," Joe Henderson told TV Line.
When will Season 4 air?
As is Netflix's usual procedure, all of Season 4 will be released at once. As for a premiere date, cast member Aimee Garcia hinted that April or May could be the month but no official announcement has been made at this time.
I have no idea 🤷🏽‍♀️ … but if I had to guess I'd say April or May 🤫😈 https://t.co/fw0DoWHujA

— Aimee Garcia (@Aimee_Garcia) January 12, 2019
How long will the season be?
There were a number of different ways in which Netflix could approach the revived series. For example, as with recent releases like Arrested Development and Unbreakable Kimmy Schmidt, the season could be released in two parts.
Another likelihood was that it would be reduced season in comparison to Season 3's 24 episode count (26 if you count the two bonus episodes that aired after the cancellation), as we're talking Netflix versus network television. In the case of Lucifer, Netflix took the reduced route giving Season 4 a 10-episode count.
Will the show embrace its new streaming home?
In other words, will it be free of the old network restrictions? Thankfully, the answer is yes! Fans will be glad to hear that the showrunners are ready to embrace the unlimited canvas that is streaming, which could mean that you'll see a lot more of Lucifer and his friends.
Joe Henderson and Idly Modrovich recently spoke to about the unlimited possibilities, reminiscing about one nearly-nude scene that they wish could have gone further on Fox. "Things like that we might be able to get away with while not feeling like I can't watch it with my 'tween daughter," Modrovich told TV Line.
"Our blood can be a little more real, our horror can be a little more horror-y," Henderson continued. "It will all stay within the language of the show, but we're definitely going to embrace the little things like that, that I think make a big difference."
What do we know about the premiere?
The official Lucifer Writers Room Twitter revealed that the first episode of Season 4 will be titled "Everything's Okay." Executive producer Joe Henderson has written the episode that will be directed by Sherwin Shilati.
The tweet reads: "The title of Ep. 401 is "Everything's Okay". Written by the incomparable @Henderson_Joe, directed by the great @sherwinshilati and on @netflix! #Lucifer #LuciferOnNetflix"
The title of Ep. 401 is "Everything's Okay". Written by the incomparable @Henderson_Joe, directed by the great @sherwinshilati and on @netflix! #Lucifer #LuciferOnNetflix pic.twitter.com/4wElRC8RpG

— Lucifer Writers Room (@LUCIFERwriters) August 6, 2018
Included in the tweet is a photo of the first script making that fantasy closer to reality for all of the Lucifans who campaigned to keep the show going. Luckily a whole episode list has been revealed and recent tweets from the Lucifer Writers Room account hint at a fast-approaching return since the reveal of their Season 4 finale script.
Here's a sneak peek of the cover for 410 — our season finale! Written by @Ildymojo directed by @eagleegilsson! Can you guess the full title? 😈#Lucifer #LuciferOnNetflix pic.twitter.com/RtApGL1JwF

— Lucifer Writers Room (@LUCIFERwriters) November 28, 2018
Lucifer, Season 4, Coming Soon, Netflix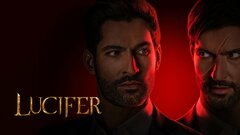 Lucifer
where to stream
Powered by