Ask Matt: TV's Crime Formula ('Instinct,' 'Deception'), 'Voice,' 'Timeless,' Life After Abby on 'NCIS' and More
Welcome to the Q&A with TV critic (also known to some TV fans as their "TV therapist") Matt Roush, who'll address whatever you love, loathe, are confused or frustrated or thrilled by in today's vast TV landscape. One caution: This is a spoiler-free zone, so we won't be addressing upcoming storylines here unless it's already common knowledge. Please send your questions and comments to [email protected] (or use the form at the end of the column) and follow me on Twitter. Look for Ask Matt columns on most Tuesdays and Fridays.
Why So Many Dynamic Duos?
Question: Why does network TV keep spewing out the same series plot of quirky, interesting man helping staid, professional woman solve crimes? Case in point: Castle (writer helps cop), The Mentalist (con artist helps CBI agent), and current Sunday series Instinct (professor helps cop) and Deception (illusionist helps FBI agent) all follow the same formula. Are there no original thinkers in Hollywood? At least how about a quirky, interesting woman helping a man solve crimes? — Sarah
Matt Roush: I might actually watch that show—and I probably have. (My oversaturated-with-TV mind is currently a blank.) The simplest answer to your question is that this formula is a classic one that has worked in the past and continues to work, and audiences seem to come back for it to varying degrees depending on how much they like the actors and characters. (And before anyone asks again, Elementary is returning—on April 30.) Network TV is a business that thrives on repetition, and ABC in particular has been desperately trying to find something to fill the Castle procedural void. Whether Deception has the magic (doubtful) remains to be seen, but when that show and Instinct premiered on the same night within a week of each other, it only reinforced the sameness of this sort of show.
---
Instinctive DVR Preparation
Question: I'm asking about CBS's premiere episode of Instinct, which aired last Sunday. As usual with CBS, its sports programming pushed the show back—way back. My DVR didn't catch anything past the first 10 minutes or so when it turned back on for Madam Secretary. My question is whether CBS will reschedule/replay the premiere of Instinct or make it available On Demand (it's not available On Demand currently) or something else appropriate? — Ted
Matt Roush: This Frequently Asked Question, which I'm sure will fill my mailbag again come football season, is a reminder than when any sort of sporting event (football, basketball, even golf) runs right up to the 60 Minutes start time in Eastern and Central time zones, you should by instinct set your recorder for at least the full following hour to be safe. With Instinct, it doesn't appear that CBS will be repeating the pilot episode before Sunday, and if it doesn't show up in your On Demand menu, your best bet is to watch it online at cbs.com. (It's also on CBS All Access if you're a subscriber.) To be honest, you could start with the second episode and not miss much.
---
Singing The Voice's Praises
Question: I have been a fan of The Voice since Season 2 and I have to say that I love it! It is funny, entertaining. and the talent is exceptional. I do believe that no other singing competition guarantees celebrity superstars actually coaching the contestants. American Idol and the others are about judging, and I don't think that is the best approach. I also like the celebrity aspect to The Voice. I think it is funny and unique and adds a special touch that keeps me coming back season after season. Currently I am even more pleased, because Kelly Clarkson is great! Her insight and advice is technical and quite detailed. Additionally, she is hilarious and truly excited to be coaching The Voice. So far, the only regular coaches have been Adam Levine and Blake Shelton, so wanted your opinion on Kelly's performance in comparison to the other judges and the chances NBC makes her permanent, similar to Blake and Adam's deal. — David L
Matt Roush: From what I've seen, Kelly Clarkson is a good fit on this show, as she was whenever she visited the Idol panel. (How smart for NBC to sign her, upstaging the resurrected Idol before it even premiered.) Since I tend to run so many negative letters/questions about this show, I'm glad to hear from a loyal fan, describing the attributes that keep him watching. My problem with The Voice is that the celebrity aspect tends to upstage the actual competition, but I agree the coaching segments are appealing, even if nothing is as riveting as those first episodes of blind auditions. Once it becomes a team competition, the coaches act more like cheerleaders and it becomes awfully tiresome. That said, and given the continued robust ratings, I'm sure the producers will welcome Kelly back when and if she wants, although The Voice seems to thrive on being able to mix up the panel from season to season—with the exception of Adam and Blake, who are the anchors.
---
A Lesser Timeless
Question: So are we the only folks that miss last year's Timeless? This year is dark, disjointed and not as well written. It has been very hard to follow, and last year it was almost my most favorite TV show! — James
Matt Roush: I like the premise of Timeless, with this appealing crew hopping through the centuries from one historical event to another, but upon its return a few weeks ago, it failed one of my basic tests: too much work, not enough payoff. When it doubled down on the Rittenhouse conspiracy, expecting anyone who tuned in to remember that basically worthless MacGuffin of a wild goose chase, I was dismayed. A show like Timeless works best as pure escapism, more Quantum Leap and less The X-Files. As Fred noted, in response to my season-opener preview: "At least last season, the time-travel adventures were more grandiose and the conspiracy was just a subplot. This season, the conspiracy is the main plot and it's even duller now, and the time-travel destinations aren't as exciting to watch as last season. Hopefully the show improves as the short season progresses." And hopefully someone will still be around to watch if it does.
---
Life After Abby
Question: I have to agree with Deirdre's recent assessment that NCIS would be wise to consider replacing Abby with Diona Reasonover's forensic graduate assistant Kasie. But if not her, then the series would be wise to cast a Big-Name Actress to fill Abby's shoes, especially if Season 16 ends up being the show's swan song (recall Angela Bassett agreeing to do the announced final season of ER). Kasie notwithstanding, Abby's replacement will inevitably be compared to her predecessor no matter who the actress is, and I would hate to see a complete unknown try to emerge from that shadow. However, a well-established actress such as Kristin Chenoweth, Margaret Cho, Camryn Manheim, Cristela Alonzo, Tisha Campbell-Martin, or Busy Philipps would be more than capable to carve out a distinctive identity for Abby's successor.
On another note: With Shalita Grant (Sonja) leaving NCIS: New Orleans, what are the chances that they might bring Pauley Perrette in full-time to become the new forensic scientist for Agent Duane Pride's team? Especially in light of Rob Kerkovich's Sebastian being upgraded from forensic scientist to full Special Agent (plus New Orleans being Perrette's real-life hometown), is it possible that we haven't seen the last of Abby? — Anthony
Matt Roush: I love some of your casting ideas, especially the range of diversity. And you're right in one regard: Pity whoever takes over Abby's position. NCIS fans are merciless toward most newcomers. And while it's possible you'll see Pauley Perrette again on one or the other NCIS shows—and you're right that New Orleans would be a logical choice—my sense is that she's going to take a well-deserved break from the franchise, and I wouldn't expect her to return full-time to the job soon or maybe ever.
---
Who is Sue Heck's True Soulmate?
Question: This is more of a comment than a question, but a recent reader question about whether The Middle's Sue and Sean will finally get together got me thinking. Maybe because I didn't start watching the show until 2015 (although with syndication, I've seen all but the most recent episodes), but I don't understand why Sue and Darrin didn't end up together. They had much better chemistry than I've ever seen between Sue and Sean! — Elizabeth
Matt Roush: I'm not sure I agree, but the Sue-Darrin relationship was awfully sweet. If memory serves, they didn't last because he wanted to move too fast and proposed to her before she was ready. It was a wonderful moment for Eden Sher as Sue to declare she had a lot more living to do as Sue before she was willing to be a wife to anyone. What I like about the mutual affection between Sue and Sean is that he's a Donohue, from the perfect family down the block that has always been as the anti-Hecks. For someone like this golden boy to see what's special in Sue, to the point where he almost doesn't think he's worthy, is beyond endearing. I'm rooting for them.
---
Homeland's Problems Start at the Top
Question: I've been watching Homeland since Day One, and while it will never make my top-10 list of all time great shows, it's been watchable for most of its run until this season. Claire Danes' character, Carrie Matheson, has gotten so annoying that she's become the least interesting part of the show—and if your lead character becomes the worst part of the show, do you really have a show anymore? — Jeffrey
Matt Roush: A few columns ago, I praised the story Homeland is telling this season, with its timely focus on "fake news" information warfare, Russian meddling in presidential politics, and peaking during the harrowing Waco-like massacre at the alt-right compound. Got some pushback, as usual, but this new criticism cuts to the core of the show's biggest blind spot: Carrie. She was a breakout character from the start, and her relationship with Brody (Damian Lewis) put the show on the map for its first seasons. But once he was out of the picture, the smartest path for the show might have been to focus on Saul (Mandy Patinkin) and finding another rogue agent for him to team with. It gets more incredible by the season that Carrie is still functioning as such a hot mess—and this week's episode (March 25) is one of the most aggravating, as she drags her poor daughter along in the most inappropriate ways imaginable. We're supposed to find Carrie maddening, but it gets to the point where it undercuts much of what's going right this season, with the tightly wound president, her victimized chief of staff and especially Saul Berenson, the embattled voice of reason. He's possibly even more fed up with Carrie than we are, but it seems we're all stuck with her.
---
Giving Too Much Credit?
Question: An episode of Homeland listed 15 "producers" of one kind or another. What purpose do these people serve? — Don, Roseville, MN
Matt Roush: Obviously, it takes at least a village to produce a quality TV show anymore, and Homeland is hardly alone (or probably even the worst offender) when it comes to this laundry list of confusing titles. I'm not able to describe the specific jobs of this or any other shows' production staff, but as a general rule, these people are either the show-runners, show creators, people who had a role in developing the show and still get a title, in this case people associated with the series (the Israeli Prisoners of War) that inspired the show, executives from the various production companies and/or studios, writers, directors, on-site producers and so on. I recently attended a screening for the final-season premiere of The Americans, and when the show's creators took the stage to thank all of those they'd worked with who were essential to the show's success, it took almost as long as the actual episode. And they were sincere.
That's all for now. We'll pick up the conversation again soon. Thanks as always for reading, and remember that I can't do this without your participation, so please keep sending questions and comments about TV to [email protected] or shoot me a line on Twitter (@TVGMMattRoush), and you can also submit questions via the handy form below.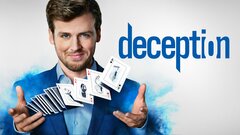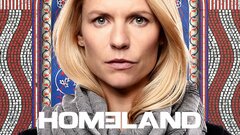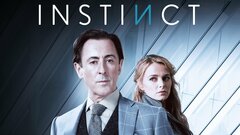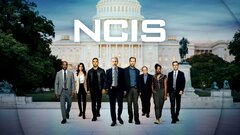 NCIS
where to stream