'Timeless' Sneak Peek: New Photos Tease Lucy-Wyatt Romance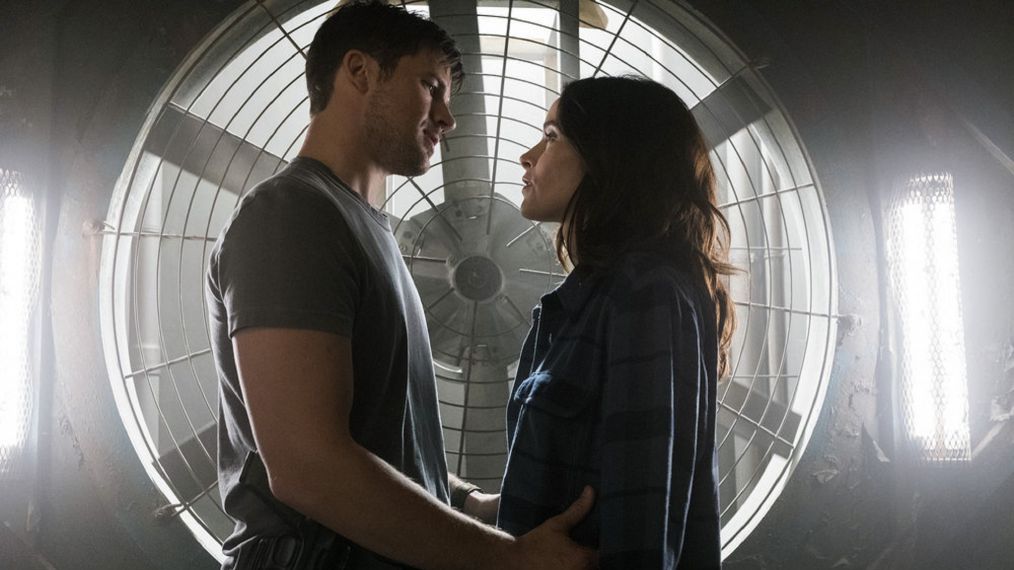 Lucy (Abigail Spencer), Wyatt (Matt Lanter), and Rufus (Malcolm Barrett) will be immersed in the golden age of film as they travel to 1940s Hollywood in the March 25 episode of Timeless.
In the Season 2 installment titled "Hollywoodland," the gang—with the help of famed actress Hedy Lamar (Alyssa Sutherland)—will search for the stolen sole copy of Citizen Kane. Lamar's smarts will assist the team in their task, but it won't be the only pivotal plot during the episode.
Fans will be glad to know that Lucy and Wyatt's connection is about to get strong, as a few of the new photos seen above tease that promised Season 2 kiss.
Click through the gallery to see all of the glitz, glam and romantic tension for this highly anticipated Timeless episode.
Timeless, Sundays, 10/9c, NBC