'NCIS' Cast Members Pick Their 15 Favorite Episodes
Fifteen seasons of NCIS—that's a lot of great TV. How do you pick the best episodes? TV Guide Magazine and TV Insider got the cast to help us out.
Read on for the choices from Pauley Perrette, Wilmer Valderrama, and more. And be sure to tune to Oxygen today, February 22, starting at 4/3c for Oxygen's 11-hour marathon of all of these episodes!
My Other Left Foot (Season 1, Ep. 12)
David McCallum (Ducky)'s Pick: Ducky autopsies a severed leg found by dumpster divers—kicking the show's darkish humor into gear. "Ducky walks around the room with this leg, talking about his grandfather, art galleries and My Left Foot—nothing to do with the leg itself. After this long dissertation, Gibbs says, 'Ducky, that's a right foot,'" McCallum recalls.
Dead Man Talking (Season 1, Ep. 19)
Start with a disemboweled corpse. Add sexy banter between agents Caitlin "Kate" Todd (Sasha Alexander) and Tony DiNozzo (Michael Weatherly). Give boss Gibbs (Mark Harmon) an outburst. Ensure forensic scientist Abby (Pauley Perrette) waves her pigtails. Top with a stakeout in which Tony teases probie McGee (Sean Murray). Voilà: the first classic NCIS!
Call of Silence (Season 2, Ep. 7)
Sean Murray (McGee)'s Pick: Oscar nominee Charles Durning plays a World War II vet who claims he murdered a friend during battle 60 years before. "This is one of my favorites," Murray says. "Charles was as amazing offscreen as he was on. A complete joy."
Kill Ari, Part 1 (Season 3, Ep. 1)
Viva la Ziva! Mossad butt-kicker Ziva David (Cote de Pablo) replaces felled agent Todd, starting an eight-season will-they-or-won't-they romance with Tony.
Bloodbath (Season 3, Ep. 21)
Pauley Perrette (Abby)'s pick: Imagine what it's like to see the head ripped off a teddy bear. That's how it feels when a maniac targets childlike Abby. Perrette explains, "It was one of the hardest episodes for me to do because Abby's being stalked, and I've been hideously stalked in real life. I was afraid of how that was going to affect me—that's like bringing my home life to work. I was scared in the beginning, but it ended up being really cathartic."
Chimera (Season 5, Ep. 6)
The drama kills two sailors with one stone, commemorating its 100th installment and Halloween with a creepy whodunit set on a ghost ship with a possible viral outbreak.
Knockout (Season 6, Ep. 18)
Rocky Carroll (Vance)'s pick: A pal's murder forces Director Vance (Rocky Carroll) to revisit his past. Bad for him, but good for us. We were waiting for a Vance-centric plotline. "This was the first time the show ever delved into his character. My mother was also in the hospital the week we shot it, so it was a very hectic time for me," Carroll details.
A Man Walks Into a Bar… (Season 8, Ep. 14)
In psych evaluations, Tony, McGee, Gibbs and Ziva look back on their own early days. Many of the flashbacks are bits from earlier episodes, including an unaired chat between Kate and Tony before her death that was rescued from the cutting-room floor.
Till Death do Us Part (Season 9, Ep. 24)
Gibbs (kinda) befriends enemy Jonathan Cole (Scott Wolf) in order to stop evil Harper Dearing (Richard Schiff) from killing NCIS agents. It ends in the kind of cliffhanger that makes you happy bingeing is a thing.
Extreme Prejudice (Season 10, Ep. 1)
Love (and dust) is in the air after a bombing devastates headquarters, trapping Ziva and Tony in the elevator. Alone. For hours.
Past, Present, and Future (Season 11, Ep. 2)
Hearts skip—then break—when Tony and Ziva finally lock lips before she ditches NCIS to find herself in Israel. (Wide-eyed NSA analyst Bishop, played by Emily Wickersham, later takes her spot on the squad.)
Keep Going (Season 14, Ep. 13)
Brian Dietzen (Jimmy)'s Pick: Sweet assistant medical examiner Jimmy Palmer (Brian Dietzen) risks life—and all four limbs—to prevent a young man from committing suicide. The installment takes place almost entirely on a ledge but is as thrilling as any car chase. Dietzen says, "The story is all about carrying on despite adversity, and that hit home. It was also a blast to film."
House Divided (Season 15, Ep. 1)
Bishop leads newish team members Torres (Wilmer Valderrama) and Reeves (Duane Henry) in the hunt for Gibbs and McGee, who are missing in Paraguay.
Wilmer Valderrama (Torres)'s Pick: "The episode truly shows that NCIS is evolving and elevating all the characters to new levels."
Emily Wickersham (Ellie)'s Pick: "Selfishly speaking, this is one of my favorites because Bishop takes on the boss role. I like bringing out her authoritative side."
Fake It 'Til You Make It (Season 15, Ep. 3)
Duane Henry (Reeves)'s Pick: Reeves opens up to the team after a fellow AA member is taken. Henry reasons, "We see Reeves at his most vulnerable here and how addiction can affect those around us."
Skeleton Crew (Season 15, Ep. 4)
Maria Bello's Pick: New forensic psychologist Jack Sloane (Maria Bello) storms in during a hurricane that causes a citywide blackout. "It's the first episode I shot. Rocky directed and Mark and I played and worked a lot," Bello shares. "He is truly captain of the ship, and I'm proud to be his mate!"
NCIS and TV Guide Magazine's cast pick marathon, 

Thursday, February 22, starting at 4/3c, Oxygen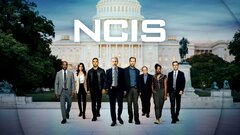 NCIS
where to stream
Powered by