Ask Matt: Giddy Over 'Gilmore Girls' Revival, Plus: 'The Affair', 'Castle' and Flashback Fever ('Arrow', 'Quantico', Etc.)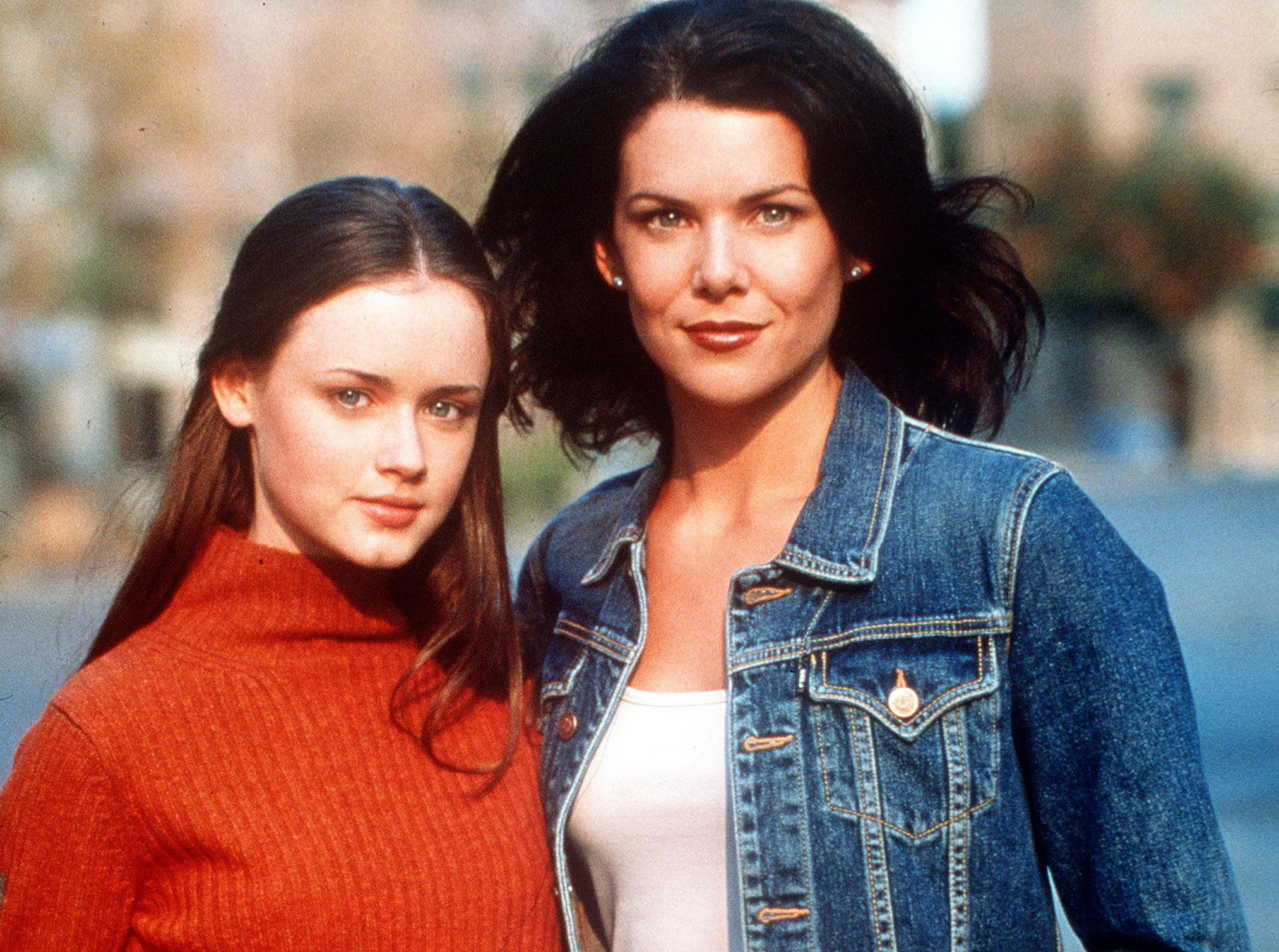 Welcome to the Q&A with TV critic (also known to some TV fans as their "TV therapist") Matt Roush, who'll address whatever you love, loathe, are confused or frustrated or thrilled by in today's vast TV landscape. One caution: This is a spoiler-free zone, so we won't be addressing upcoming storylines unless it's common knowledge. Please send your questions and comments to [email protected] (or use the new form at the end of the column) and follow me on Twitter.
Question: What do you think of Gilmore Girls being revived for a limited series of four 90-minute episodes? I'm very excited about this news, but I just wished that I had (and can afford) Netflix to watch GG (along with Fuller House) being revived! Why are these revivals going to be on Netflix instead of airing on cable, or on a broadcast network like NBC is doing with Heroes Reborn? — Chris
Matt Roush: I'm thrilled about the revival—mostly because the show's creators will be back on board, but also because of its limited format (so as not to wear out its welcome)—and while I understand the disappointment of non-subscribers when it comes to Netflix's exclusivity, just the fact that this deal got made is cause to celebrate. (And eventually the studio should make these episodes available to a wider audience in some format, I'd imagine.) To answer the "why" is to appreciate Netflix's current reputation as a place for providing creators like Amy Sherman-Palladino (and husband Daniel) a place to do their thing on their own terms. Some cable networks might have been willing to go along with a four-movie concept, but Netflix is like the new HBO in terms of providing cachet and industry visibility for a project, so who can blame them? And no broadcast network would have touched this (except maybe The CW, given Gilmore's start on the old WB). They hardly make TV movies at all anymore, and whatever the cultural resonance of Gilmore Girls, it's not as if it would be a guaranteed ratings home run. (Have you seen the numbers for the Heroes reboot lately?) This is probably the perfect home for it, creatively speaking. And maybe someone in your circle who is a Netflix subscriber will take mercy on you and give you a look. There's time.
---
Still in Love With The Affair?
Question: Last season, The Affair was one of the new shows I was most excited about. It had Pacey! And McNulty! And Abby from ER! On paper it seemed so promising that I was all in, until I started watching it and soon got rather frustrated with how it didn't seem to go anywhere fulfilling storywise. The different perspectives of Noah and Allison started out interesting, but soon felt sort of gimmicky and even a bit boring at times, getting to a less than satisfying end. All the characters were such horrible people that it was hard to root for anyone in what amounted to many family tragedies. (I will say that I always tended to believe Allison's perspective more mostly because nobody lies about seducing a married man in Bermuda shorts versus his version of her in a micro miniskirt.) Anyway, I was all ready to give it up this season but perhaps because I'm finding the fall shows rather lackluster so far, I figured I'd give Season 2 a try, and I am pleasantly surprised with how much more intriguing the story has been with folding in the partners (Helen/Cole) perspectives. Everyone is still absurdly flawed (though I think Cole is probably the most honest/sincere of the bunch), but seeing an additional view of the story/characters has pulled me back in and resonated so much more. Did you dump The Affair yet or stick with it—and should we? — CK
Matt Roush: I'm still sticking with it (though as I write this I have yet to catch up on the most recent episode), in part because I find the POVs of Helen (Maura Tierney) and Cole (Joshua Jackson) way more compelling, revealing and intriguing than the ongoing love story and trials of the increasingly tiresome two leads. The gimmick of watching the same events appear so different from another character's eyes is growing a bit thin, and with the exception of expanding the show's worldview this year, The Affair still feels like a story that would have been told more efficiently and effectively as a one-season "limited series." They've got a lot of convincing to do to get me to come back for a third helping. Whereas Homeland … Whoa.
---
Dr. Ken: He's No Cristela
Question: Why is Dr. Ken such a bad show? You would think having scene-stealer Ken Jeong would be good in a show where he is the star. He is just too mean, and not in a funny way. Tim Allen has a little mean to him, but it's funny. I just believe Ken Jeong is playing Ken Jeong. The worst thing is that Albert Tsai and Mixology's Kate Simses, who I think put on the best performances on the show, are underused. Those two actors put on light-hearted funny performances that balance out the show. I do understand there have only been a few episodes, but I would rather have Cristela then Dr. Ken. What do you think is the freshman comedy this year? (I think it's a tie between Life in Pieces and The Muppets.) – No Name
Matt Roush: At the risk of regurgitating (possibly literally) my review of Dr. Ken, let's just say that this stale style of "T.G.I.F." family comedy rarely resonates with critics, especially when executed on such an amateurish level that it often appears the title star has completely forgotten how to act. I agree Cristela had a fresher feel to it, and I adored the star of that show, but the ratings for Dr. Ken have been surprisingly strong, enough to earn a full-season pickup. Looking beyond ratings, my favorite freshman comedy has been Fox's The Grinder, which is struggling, along with The CW's bizarre Crazy Ex-Girlfriend, but then, my comedy tastes tend to go toward things that I feel I haven't seen before. (Which keeps me from embracing the Modern Family clone Life in Pieces, though I'll give that cast some more time to grow on me.)
---
Crying Over Nashville's Deacon
Question: I wrote you last season about Deacon's constant crying on Nashville and remember how you defended him. Now I see others are finally seeing the same downer I saw, nothing but a miserable blob who I now fast forward through. Let's count how many different ways Deacon can destroy his own home because he doesn't know how to do anything else when he gets upset. Though I guess we're lucky he didn't throw all those casseroles around Rayna's kitchen. Yikes! I think they all need a dose of Dolly Parton stat! – Teresa
Matt Roush: Sadly for Nashville, Dolly is currently NBC's property, with a holiday movie (perhaps the first of several) based on one of her songs scheduled for December. But yes, while I was willing to suffer with Deacon through his recovery, this latest family tragedy has tested my patience sorely.
---
Are TV Flashbacks Overdone?
Question: Where would we be if there were no Citizen Kane or Reservoir Dogs? TV has been home to many memorable episodes of non-linear storytelling, including the how'd-we-get-here device where they drop characters in hot water and flashback to X hours/days earlier, to the character studies where a past experience influences actions in the present. Ever since Lost, we've had a lot of shows that have that as their primary gimmick. But even Lost got sick of developing its characters this way and switched to flash-forwards and fake-flash sideways. I feel like it's become a heavily abused device that has lost a lot of its effectiveness and it's turned into a crutch to easily explain character motivations.
I'm now starting to notice how unsustainable this device is over the long term. On the once great Once Upon a Time, they have resorted to yet another time-jump amnesia curse to keep the wheels on. On Arrow, it doesn't even make sense. I'm worried it's going to start flashing back to Season 1 next year. I feel like filling in each and every gap from Oliver's five years in hell is unnecessarily demystifying the character with light retreads that don't really fit into the story. And it's only going to get worse, especially if they stretch out the last section of the five years like Barney and Robin's wedding weekend. Probably not that bad, but pretty bad. There are still new shows adopting this gimmick, such as Quantico. While it's entertaining right now, I don't see how this can last long-term without eventually converting into a more conventional drama. It's a bit much how the past and present stories can be told linearly week to week and still fit so tightly together in every episode. The premise, even just the title, is extremely limiting, and it's going to turn into a convoluted mess if they choose to stretch the fugitive/bombing story across multiple seasons.
What do you think about how all of these shows are using flashbacks? How soon do you think we'll see a fall premiere season where we don't see the influence of Lost in new shows? I'm kind of tired of flashbacks. They don't feel very memorable or special like they used to be when they were considerably more rare. — Gene
Matt Roush: The "three days/four hours earlier" device—pick your own variation—is without doubt one of TV's most tired storytelling gimmicks, and shows that are built entirely around flashbacks framing a present-day story (including How to Get Away With Murder) risk losing their novelty pretty quick, though in the short run it can be an undeniably effective hook. With Quantico, my understanding is that the terrorist attack will be resolved within the first season, but where it goes from there and whether this same structure will be used next season may determine how long we stay hooked on it. With Arrow, I feel more with every season that the flashbacks (which at the beginning were some of my favorite parts of the show) are now getting in the way of my enjoyment, and your How I Met Your Mother analogy made me laugh. So thanks for that.
---
Never Forget, Unforgettable Is Returning
Question: Do you happen to know the status of the fourth season of Unforgettable that is supposed to be on A&E? They said that it was being picked up after CBS canceled it, but I have not heard anything about it since. — Natalie
Matt Roush: The new season of 13 episodes is now scheduled to start on Nov. 27 (it had originally been set for earlier in the month), with back-to-back episodes. To be honest, until A&E announced the date, I had completely forgotten (ironically) that Unforgettable was still kicking.
---
Castle Should Take a Clue From His Books
Question: I'm sure you've gotten lots of e-mails on Castle and the season so far. So I know my complaints about the contrived separation between the leads aren't new. But what strikes me as interesting is that the Nikki Heat book series written by Castle and which exists in the real world is doing a better job with the storyline. In the latest book, Nikki Heat, who's based on Beckett, just became Captain and is dealing with the realization that she can't be in the field working cases anymore and must instead delegate the investigatory work, go to meetings, do budgets, handle other administrative duties, etc. If the TV show wanted some tension between Castle and Beckett, why don't they explore that more plausible story line? For example, if Kate isn't in the field, what does that mean for Castle helping on cases? So far, aside from calling her Capt. Beckett, Kate's job doesn't seem to have changed all that much. — Robin
Matt Roush: True, I could fill a column each week with the gripes I'm getting about Castle's ongoing storyline. But your perspective makes sense to me, as would this storyline. And bravo for cracking a book, even one based on a TV character written by a fictional author.
That's all for now, but we'll pick up the conversation again soon, so keep sharing your thoughts on new and returning series and other TV matters. I can't do this without your participation, so please send questions and comments about TV to [email protected] or shoot me a line on Twitter (@TVGMMattRoush). Or submit your question via the handy form below.