6 New 'Once Upon a Time' Characters You'll Meet This Season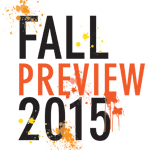 It looked like there might finally be peace in Storybrooke. But nope, in May's Once Upon a Time finale, Emma Swan (Jennifer Morrison) had to go and act valiantly, and now evil magic has inhabited her, making her Rumplestiltskin's (Robert Carlyle) replacement as the Dark One. As the fairy-tale adventure kicks off its fifth season, our heroes must find a way to rid her of the darkness—and that requires a visit to Camelot. Executive producers Edward Kitsis and Adam Horowitz break down the new characters we'll meet along the way.
RELATED: First Look Photo: Emma Goes Dark
Merlin (Elliot Knight)
Just before the sorcerer's apprentice took his last breath in last season's finale, he revealed that his all-powerful boss just so happens to be named Merlin. "The one person who can help bring the darkness out of Emma is Merlin," says Kitsis.
King Arthur (Liam Garrigan)
The honorable king will be similar to the man of lore, but with a twist. "When we think Camelot, we think of romance; we think of the world's greatest kingdom," Kitsis says. "But [on our show], things are not always what they appear to be." Plus, Kitsis teases, "He and Charming [Josh Dallas] are going to have a bromance."
Percival (Andrew Jenkins)
One of the Knights of the Round Table, the loyal Percival is historically not as celebrated as Lancelot, but "we have our own take on him," says Kitsis. "He's going to be essential to our heroes."
Guinevere (Joana Metrass)
Arthur's queen is best known in legend for her affair with Sir Lancelot, but Kitsis promises we won't see her waiting in a tower for the world around her to play out: "We only have damsels who know how to kick ass."
RELATED: Check Out New and Returning Fall Shows
Merida (Amy Manson)
Once gets its first Pixar character in Merida, the curly redhead from the 2012 film Brave. In the animated flick, the Scottish princess worked out mother-daughter issues with the Queen, whom she accidentally turned into a bear before saving her life. Once's story will pick up after the movie's end. "She learned the lesson she did, but she is still a feisty character," Kitsis reveals. She'll go on an adventure of sorts with Belle (Emilie de Ravin) that will tie into the quest for Camelot.
The Dark Swan (Jennifer Morrison)
Though it doesn't technically make her a new character, Emma's transformation into a villain will mean changes to our leading lady, who "wrestles with the darkness," Horowitz says. "It's not like a switch is flipped and she's a different person. She stays true to the character we've seen for the last four seasons."
Once Upon a Time, Returns Sunday, Sept. 27, 8/7c, ABC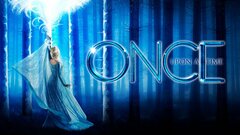 Powered by