Should Couples Watch 'The Affair' Together? Probably Not, Says the Cast (VIDEO)
https://player.waywire.com/?id=4X6TJN0C5RFY0PBQ
When The Affair returns for Season 2, "Cole has a new love interest in his life," teases Joshua Jackson, but don't expect Cole's marriage to his cheating wife to have ended completely. Ruth Wilson (Cole's wife, Alison) promises that the couple will be able to "connect on a different level," based on their intense history together.
RELATED: Can Noah and Alison Last as a Couple?
As for the other couple entangled in the drama, Dominic West (Noah) reveals his character will have retreated to a shack near the Hudson River to write a novel, leaving his wife, Helen (Maura Tierney), to fall apart completely. But despite all the tears, guilt and grief, there will still be moments of humor.
Watch the video above as the cast also shares fan reactions they've gotten, and why they're mystified that couples willingly watch their show, together.
RELATED: Check Out New and Returning Fall Shows
The Affair, returns Sunday, Oct. 4, 10/9c, Showtime
---
Questions? Ask Critic Matt Roush!
TV critic (and occasional TV therapist) Matt Roush answers viewer questions and concerns in his Ask Matt column each week. Wondering about plots, characters and twists on your fave shows? Submit your query to Matt via the form below: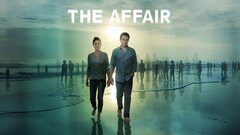 Powered by