Lorelai's Netflix Queue, Emily on Facebook and Other Ways We Picture the 'Gilmore Girls' Revival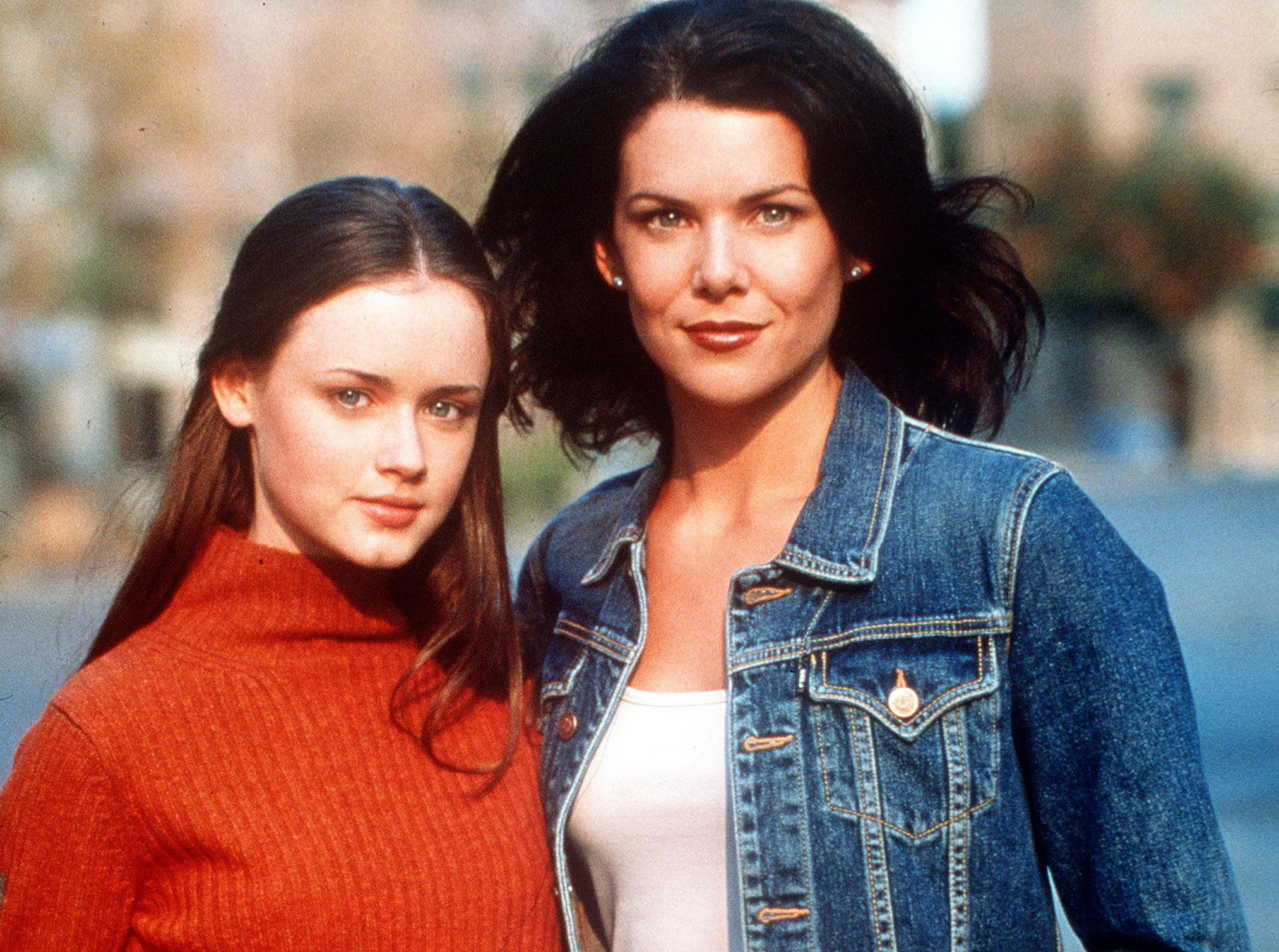 If you haven't heard the news yet, you may be hiding from the Internet. As of yesterday, news was announced that Gilmore Girls will be revived on Netflix for four mini-movies at 90 minutes each, all written by series creator Amy Sherman-Palladino and executive producer Daniel Palladino. The Palladino duo created the first six seasons of the series before skipping out on the seventh and final season which was, well, not so great. According to TVLine,com, the series will be jumping eight years into the future after the show ended in 2007, which puts us right around 2015 time-wise.
There are so many things that have happened to the world in the past eight years: Social media, binge-watching, Breaking Bad, Jennifer Lawrence, Sharknado, Left Shark, dubstep, the Kardashian empire, the actual Empire, Inception, the rise of the selfie, Justin Bieber, catfishing, T-Swift, Yeezus, Fifty Shades of Grey, Pizza Rat…and the list goes on. We can only hope that the revival touches on some of these cultural milestones—and some that we could do without.
Even though we don't know how many of the characters will be returning, and where the dust will settle after the time jump, here's some of the ways we hope to see today's tech and culture interacting with the Stars Hollow crew:
Yelp reviews of the Dragonfly Inn and Luke's Diner
The Dragonfly would most likely have stellar reviews, with maybe a few negative ones thrown in because of Michel's (Yanic Truesdale) behavior. Luke's Diner may rack up a few more poor reviews because, let's face it, Luke's (Scott Patterson) "No Phones" rule may be an issue nowadays. Otherwise, we bet a majority of the diner's reviews would be written by Kirk (Sean Gunn).
Kirk as an Uber driver
The Stars Hollow jack-of-all-trades never quite settled into one position. We're hoping he's still with Lulu (Rini Bell), and still pursuing as many careers as possible—but we could definitely see one of those careers being an Uber driver. Or Lyft, we're not picky. He would also probably be using Periscope or Vine, Duolingo, and all those other apps that no one except Kirk has time for.
The Apple Revolution Hitting Stars Hollow, Hard
Lorelai (Lauren Graham) and Rory (Alexis Bledel) would definitely be iPhone users, and let's face it, Luke would probably have an Android (despite how much he hates change). There would be iPads and Macs galore, and maybe Michel would be the first to bring an Apple Watch to the small Connecticut town.
Paris (Liza Weil) and Doyle's (Danny Strong) Twitters
Since the actor and actress who portray one of our favorite power couples both predicted they would still be together, we also picture them as modern-day success stories, which, of course, means they use Twitter. While we don't exactly see them swapping emojis, their hashtags could be potentially hilarious. #ParisandDoyle4eva
Hep Alien on Spotify
While the music streaming service doesn't exactly benefit musicians, Hep Alien would still be giving it a shot—assuming the band's still together, that is. With Lane (Keiko Agena) and Zack (Todd Lowe) raising kids (who we estimate would be in elementary school after the time jump), recording albums and streaming would seem the best course of action for the rockers.
Emily (Kelly Bishop) on Facebook
With the extremely unfortunate loss of Richard (Edward Herrmann), we can see Emily taking to Facebook to connect with friends and keeping track of everyone's goings-on in Stars Hollow. She might be a bit of a train wreck navigating the site at first, but a fantastic one. How else do you dig up gossip on all the other DAR ladies?
Lorelai's Netflix Queue
Lorelai Gilmore's Netflix queue would be a thing of beauty, and probably filled to max capacity. Necessary items would include the original Willy Wonka and the Chocolate Factory, Funny Face, and of course, Pippi Longstocking.
Current television obsessions
Luke would be a closeted Game of Thrones fan, Emily would be so into Downton Abbey, Doyle would watch Empire (because the real life Strong is the EP) and Paris would watch her "clone" on How to Get Away With Murder. Lorelai and Rory's To-Watch lists however are a completely mystery—those ladies are too unpredictable.
Rory and Lorelai and the rise of the K-Cup
K-Cups did exist back in 2007, but they weren't nearly as popular as they are now. It'd be interesting to see if the ladies trusted the little coffee pods. However, they do have Luke's, so who really needs K-Cups?
Sookie's (Melissa McCarthy) Pinterest boards and YouTube channel
Sookie's thousands of Pinterest boards on everything from fancy cheese dips to cake design ideas would be a near-perfect encyclopedia of food. Not only do we see the master chef conquering the Pinterest-verse, she could also rock a cooking tutorial YouTube channel, complete with random Jackson appearances in the background and various kitchen accidents caught on-camera.
Lorelai ordering Domino's, with an emoji
Earlier this year, Domino's launched a new system where pizza lovers can order their favorite pie with a single pizza emoji via Twitter. You know Lorelai would have to try this, and she would probably end up "accidentally" ordering 10 pizzas. Whoops!
Gilmore girls FaceTiming
FaceTime is a great storytelling device, especially considering some of our characters could be across the country after eight years apart. Heck, Modern Family did an entire episode with it. We could picture the Gilmore ladies trying it out—especially Emily with the classic trope of "older person talking into their phone during FaceTime so all you can see is their mouth" thing.
However, with all of these changes, we still hope the town hasn't lost it's integrity and installed a second stoplight. That would be too much change for us.