'Dr. Ken's Albert Tsai Steals the Spotlight as the Precocious Mini-Adult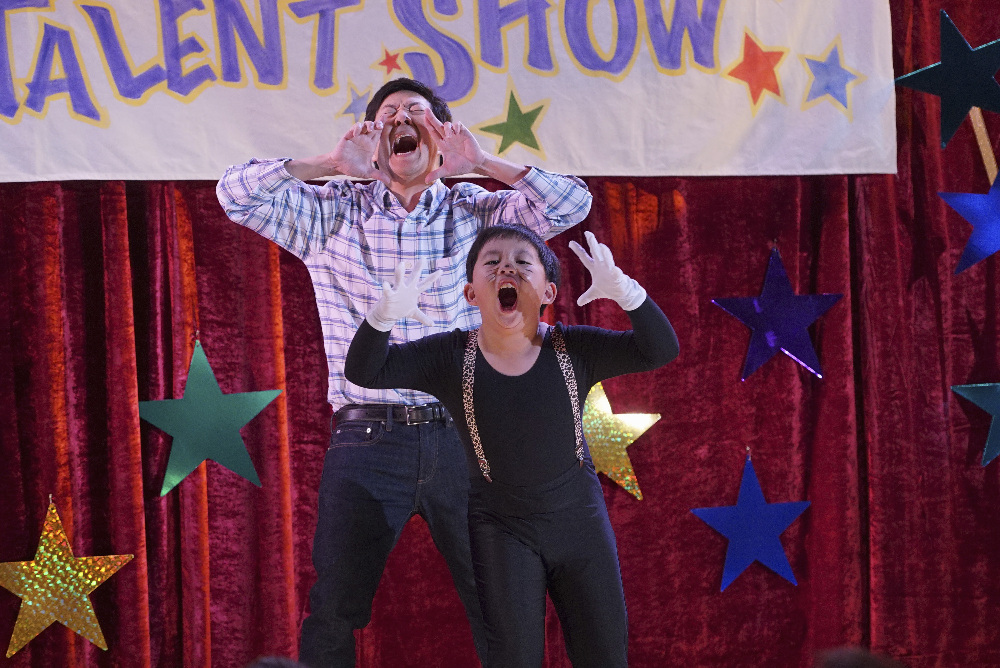 He Plays Dave Park, Dr. Ken's youngest child, a quirky little fellow with eccentric interests, such as the craft of miming. "The leotard was, um, interesting," says 11-year-old Tsai, who worked on the bit for a week with a choreographer.
Where You've Seen Him Snagging laughs on the short-lived but much-loved Trophy Wife as adorable adoptee Bert. "You just couldn't take your eyes off this kid. It seemed like everything out of his mouth was funny," says Dr. Ken executive producer Mike Sikowitz. "Originally, when this part was conceived, we called it 'an Albert Tsai type' in the hopes we could get Albert."
RELATED:Strike Back's Will Yun Lee Checking in to Dr. Ken
Why We Love Him Despite his squeezable cheeks, Tsai is as precocious as the characters he plays. Unprompted, he offers up this gem about his new comedy: "I just think audiences will really like it because it's relatable. I mean, everyone has to go to the doctor sometimes, right? But I assure you that going to Dr. Ken's office will be the best because laughter is the only prescription."
Reagonomics While kids' characters often deliver lines that sound nothing like what children actually say, Tsai "really is like a little adult," Sikowitz says. "His interests include European politics. And we've capitalized on some of this." One episode spotlights Dave's desire to attend a book reading by the biographer of German chancellor Angela Merkel—a plotline that was inspired by Tsai's own reading of a Ronald Reagan biography. Trickle down that!
Dr. Ken, Friday, Oct. 23, 8:30/7:30c, ABC