5 Awesome Things Happening on 'Arrow' This Season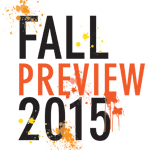 Arrow is going green in Season 4, and we've got the five things fans need to know.
1. Green is the new bleak. This season will see Oliver (Stephen Amell) rechristened as the Green Arrow and embracing his lighter side after years of post-island PTSD. "He has healed and is now, like Felicity [Emily Bett Rickards] said in the season finale, a different person," says executive producer Marc Guggenheim. "A great surprise this season is Stephen's performance. He's done something really, really hard, which is to correctly adjust for Oliver's [healthier] mental state."
2. But there will be Darhk-ness. Justified's Neal McDonough storms the premiere as Damien Darhk, this year's nemesis. The DC Comics villain was briefly mentioned last season and will trigger a supernatural storyline that also involves the Lazarus Pit resurrection of Sara Lance (Caity Lotz) and the appearance of demon hunter John Constantine (Matt Ryan, reprising his role from NBC's canceled drama Constantine). "How magic and mysticism fit into the universe of Arrow is explored a lot in Season 4," Guggenheim says.
RELATED: Check Out New and Returning Fall Shows
3. Same city, different name. Oliver isn't the only one undergoing a moniker change. His beloved but beleaguered Starling City will now be known by its comic book name, Star City. Why rebrand? "The town needed to do something to keep people from moving out because of the past three season finales," laughs Guggenheim, adding that the tweak also honors the presumed-dead Ray Palmer (Brandon Routh), who "back in [last year's premiere] had the idea of changing Starling City to Star City."
4. "Olicity" forever? When asked how long Oliver and Felicity could last as a couple, Guggenheim jokes they'll make it "longer than the first episode, which would beat our record!" Actually, the producers plan to "explore the nature of their relationship as a couple, and we have no desire to break them up before [that]."
RELATED: First Look Photo: Oliver and Felicity
5. DC's Legends of Tomorrow won't run rampant. Yes, the midseason Arrow-Flash spinoff will take shape in the early episodes of both shows, but Guggenheim swears our heroes won't be edged out by the returns of Lotz and Routh. "There is a weird contingent on the Internet who think the first seven or eight episodes are all leading up to Legends," Guggenheim notes. "And what I like about this batch of episodes is that Sara's return is central to the arc for Laurel (Katie Cassidy) and Ray's return is essential to Felicity and Oliver's storyline. There is a lot of Arrow story to be told with these characters coming back."
[jwplatform qkiEduPK]
Arrow, returns Wednesday, Oct. 7, 8/7c, The CW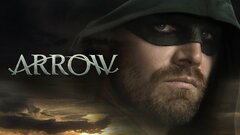 Arrow
where to stream
Powered by