Ratings Watch: 'Bones', 'The Blacklist' Improve over Season Finales on Week 2 Thursday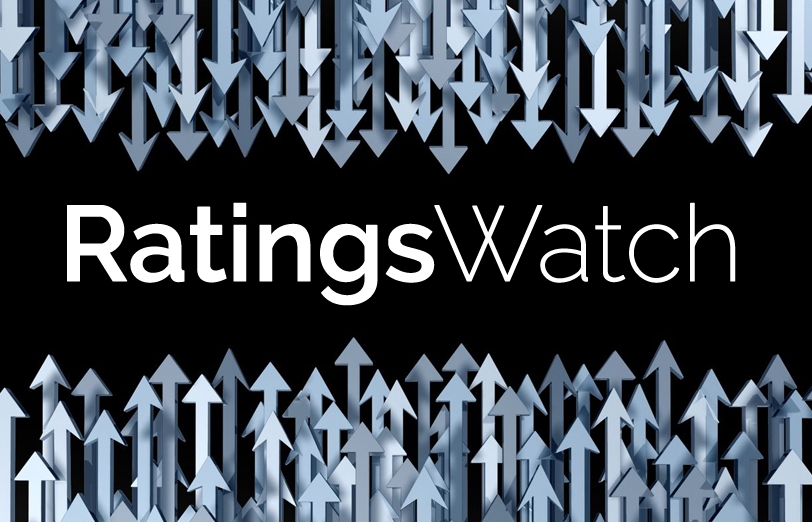 Thursday, October 1 Fast National Ratings
Total Viewers (Live+Same Day) // Adults 18-49 ratings (Live+Same Day)
ABC
(8 p.m.) Grey's Anatomy 8.5 million // 2.3 rating (last week 9.6 million // 2.8 rating)
(9 p.m.) Scandal 9.1 million // 2.8 rating (last week 10.3 million // 3.3 rating)
(10 p.m.) How to Get Away with Murder 7.5 million // 2.3 rating (last week 8.4 million // 2.6 rating)
CBS (not time-zone adjusted due to live sports)
(8 p.m.) NFL Thursday Night Kick Off (last week 7.6 million // 2.2 rating)
(8:20 p.m.) NFL Thursday Night Football (last week 16.9 million // 6.0 rating)
Fox
(8 p.m.) Bones 6.1 million // 1.3 rating (last year premiere: 1.6 rating)
(9 p.m.) Sleepy Hollow  3.6 million // 1.0 rating (last year premiere: 2.0 rating)
NBC
(8 p.m.) Heroes Reborn NEW 5 million // 1.6 rating (last week 6.1 million // 2.0 rating)
(9 p.m.) The Blacklist 7.6 million // 1.8 rating (last year premiere: 3.5 rating; last year Thursday launch: 2.4 rating)
(10 p.m.) The Player NEW 4.5 million // 0.9 rating (last week 4.9 million // 1.2 rating)
Promising returns for Bones and The Blacklist, which both returned on Thursday night with slight increases from last season's finales. Still, for The Blacklist, that's down quite a bit from last fall's 3.5 rating, when the show still aired behind The Voice on Mondays.
Meanwhile, Sleepy Hollow was back with series lows (1.0 rating) and Heroes Reborn dipped 20% from its premiere but beat Bones at 8/7c in the demo.
ABC's Shonda Rhimes "TGIT" lineup faced week 2 erosion but was still solid. The Player is looking vulnerable at 10/9c for NBC, dipping below a 1.0 rating. Because it leads into local news, affiliates may not be patient for long with The Player.
Nightly average, total viewers: CBS (14.2 million, subject to change); ABC (8.4 million); NBC (5.7 million); Fox (4.8 million). Nightly average, adults 18-49 rating: CBS (4.7, subject to change); ABC (2.5); NBC (1.4); Fox (1.2).