First Look: 'Unforgettable' Acquires a New Medical Examiner (PHOTO)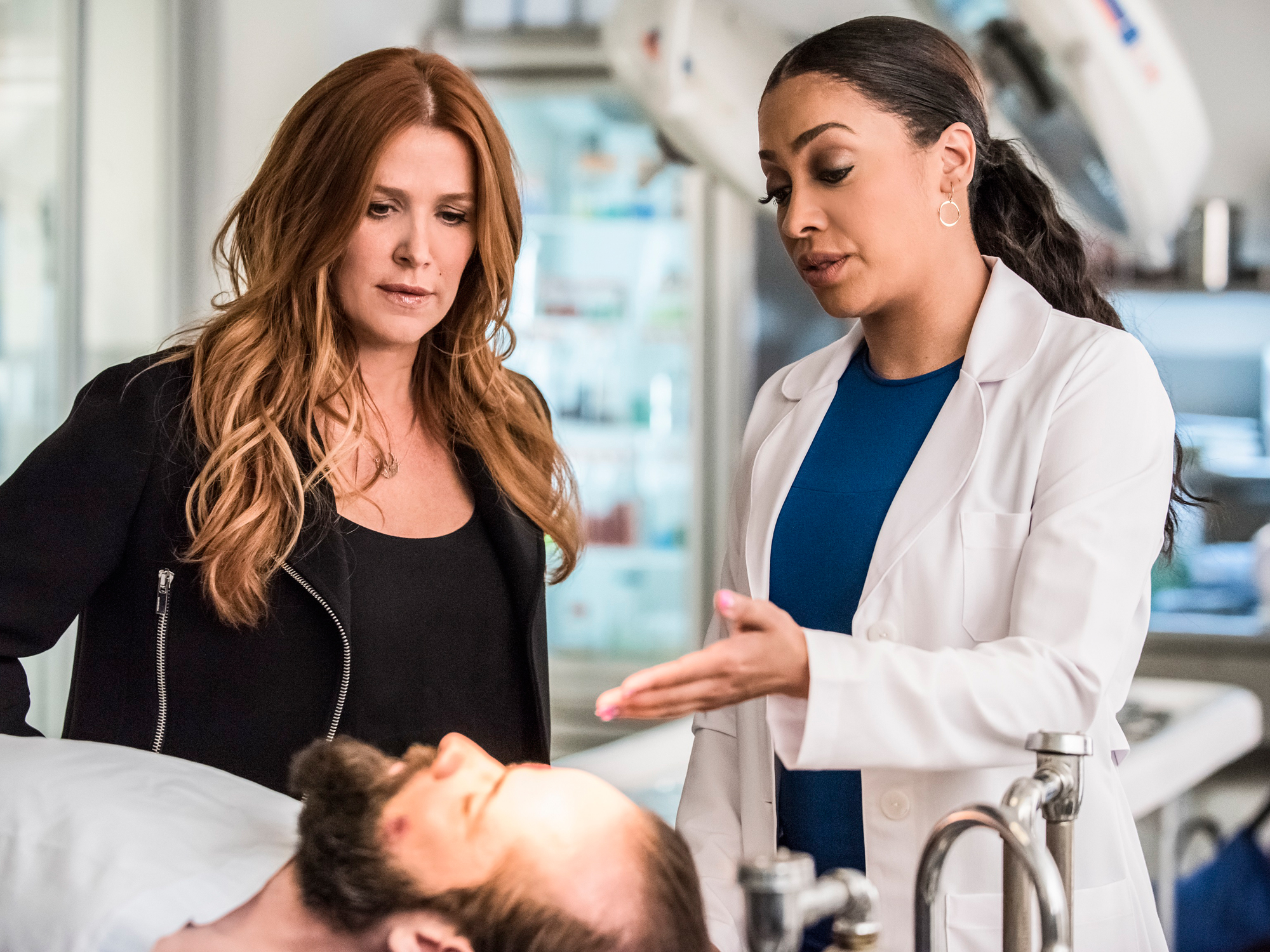 When the crime drama starring Poppy Montgomery as a New York City detective with perfect memory returns November 13, it will air on a new network (A&E) and with new faces in the major crimes unit. Among them: Alani "La La" Anthony (near left, with Montgomery) as Staten Island–raised, Quantico-trained medical examiner Delina Michaels.
"I had to take a lot of time to learn all of the M.E. terminology," Anthony says. "The morgue sets are amazing and eerie enough that you feel like you're at an actual autopsy. It's very cool."
Unforgettable, Fridays, 8/7c and 9/8c, A&E
---
Questions? Ask Critic Matt Roush!
TV critic (and occasional TV therapist) Matt Roush answers viewer questions and concerns in his Ask Matt column each week. Wondering about plots, characters and twists on your fave shows? Submit your query to Matt via the form below: