TCA Critic's Notebook: How Kermit and 'Quantico' Stole the Show for ABC
It's the Muppets' world, we're just lucky to be living in it. So it seemed as ABC kicked off its portion of the Television Critics Association summer press tour this week with a giddy showcase for the immortal Kermit the Frog and Miss Piggy. They reconfirmed their romantic estrangement in front of a rapt and appreciative audience while presenting their new mockumentary series The Muppets, which promises to be one of the true highlights of an otherwise largely hit-and-miss fall season.
There's a rhythm and a science to the TCA press tour, especially on those days dominated by broadcast networks pitching their fall slates of new and returning shows. You can often tell which series are top priorities by when they're presented and how, and so it was with ABC, which spread its wares over two days on Tuesday and Wednesday.
Few of the celebrities in attendance felt as real and authentic, or generated as much genuine excitement, as Kermit and Piggy doing their shtick. (That was certainly the case when contrasted with the throwaway opening panel devoted to syndicated lifestyle show FABLife, apparently brought to you by helium, given the incessant chirping of Tyra Banks, Joe Zee and Chrissy Teigen, wearing what appeared to be a black bra on stage.)
RELATED: Did the TCA Press Tour Peak Already?
For The Muppets to come on even before ABC's entertainment president Paul Lee is a sure sign of how key the show is to its fall strategy. And give the network credit for understanding its brand, which Lee described as a portfolio of "popcorn shows," "page turners," "really intense dramas" (see the Emmy-nominated American Crime) and "single-camera, sophisticated family comedies" which dominate the Wednesday lineup and have migrated to Tuesdays with Fresh Off the Boat and The Muppets. So how did the newbies come off during their moment in the TCA spotlight?
The Muppets (Tuesdays at 8/7c, premieres Sept. 22)
Charmed as ever by Kermit and Piggy, as what Muppet fan wouldn't be. Also intrigued when executive producer Bill Prady (The Big Bang Theory), who got his start writing for the Muppets, described the series as an elaborate "magic trick," with cameras going behind the scenes of the fictional late-night Up Late With Miss Piggy TV show and pretending to show these iconic characters in unguarded moments, reality TV-style, "and getting it to look haphazard and casual." We've only seen a 10-minute presentation reel so far, but it looks hilarious. Bottom Line: Welcome back!
Quantico (Sundays at 10/9c, premieres Sept. 27)
This engagingly twisty thriller is about a group of telegenic FBI trainees—one of whom will go on to blow up Grand Central Station nine months later in a gripping framing mystery—but first among equals is clearly Priyanka Chopra, a stunning and poised former Miss World turned Bollywood star who is more than ready for her close-up. Rare for an ensemble series, Quantico brought Chopra out alone from the cast, currently filming in Toronto and New York. Probably a smart move, because she's a terrific and glamorous ambassador for this unapologetic melodrama, enthusiastically describing her central role of rookie agent Alex Parrish as "Jason Bourne in female form." I'm sold. This is one of the few new dramas I'm eager to see more of. Bottom Line: New Sunday addiction
Wicked City (Tuesdays at 10/9c, premieres Oct. 27)
A late addition to the fall schedule (added when Quantico was tapped to move from Tuesday to Sunday to replace the now-midseason biblical drama Of Kings and Prophets), this crime drama set in early-1980s L.A. is very much an unknown quantity. (Like American Crime, this is intended as a season-long anthology which, if renewed, would tell a new case with mostly new characters each season.) Only the first five minutes were shown to critics, in part because of the star recasting of Jeremy Sisto as the lead detective on the trail of murderous Bonnie-and-Clyde sociopaths played by Gossip Girl's Ed Westwick and Parenthood's Erika Christensen. Because the teaser leads up to the graphic murder of one of Westwick's female victims, it touched a third rail among a group sensitive to exploitative violence against women. (This is the room that rightfully savaged last season's Stalker on CBS for a similarly gruesome opening scene.)
Executive producer Amy B. Harris conceded, "I don't think we can totally avoid the criticism … when you are doing a show about a Bonnie and Clyde/serial-killer couple" during a period when L.A.'s Sunset Strip was a magnet for this sort of crime. Noting that Wicked City's writers' room is mostly women, Harris pledged that "we are really trying to walk that line where … the victims are always front of mind, that it's a balance between the cops who are chasing [the killers] and the demons that haunt them personally, and then our serial killers who have their own demons but are trying to find love." With a dynamic '80s soundtrack and strong cast, this could be a worthy companion to American Crime. Bottom line: Seriously, but tentatively, intriguing
Dr. Ken (Fridays, 8:30/7:30c, premieres Oct. 2)
Inspired by Community/The Hangover scene-stealer Ken Jeong's own back story as a trained physician, this tepid "TGIF"-style family comedy was challenged during Paul Lee's Q&A for lacking the "uniqueness" and point of view of last season's breakthrough comedies Fresh Off the Boat and black-ish. To which Lee responded that Dr. Ken wasn't designed to play alongside the more "sophisticated" family comedies on Tuesdays and Wednesdays but as a companion piece to Tim Allen's Last Man Standing on Fridays. Lower expectations, lesser results.
The affable Jeong, who's funnier on the show mocking his patients at work than flailing around as the desperately clueless dad at home, spent most of the panel trying to convince the critics that the pilot episode's many domestic clichés weren't indicative of the show's direction. He also wisely kept deferring to the show's ensemble, which includes such likable pros as Dave Foley, Suzy Nakamura, Jonathan Slavin, Tisha Campbell-Martin—and the adorable young Albert Tsai, whose presence mainly reminded many in the room how much they missed ABC's too-short-lived Trophy Wife. Bottom line: Seeking a comic pulse
Blood & Oil (Sundays at 9/8c, premieres Sept. 27)
ABC presented its latest high-gloss soap all by its lonesome on Wednesday morning, an attempt to bring critics back in the room on a day otherwise geared toward ABC Family shows. (We did appreciate the reception for the 50th anniversary of A Charlie Brown Christmas, with jazz pianist David Benoit interpreting Vince Guaraldi's classic score while a person in a Snoopy suit cavorted.)
No disrespect intended toward the drama originally titled Boom (as in "boom"-town) until Fox's insipid game show scuttled that plan. This lavishly produced serial, set amid the recent get-rich oil craze in North Dakota, is an opportunity to tell a time-honored saga about power and money in a new Wild West-style setting, according to its producers. But Don Johnson, its star and also a hands-on executive producer—to the extent that he called Gossip Girl's Chace Crawford to lobby him to play the young male lead (to which he understandably agreed)—bluntly dismissed comparisons to Dallas or Dynasty, or likening his character of mogul wildcatter Hap Briggs to J.R. Ewing. "My feeling is that we are elevating the material to expectations of a higher level of sophistication. You're going to get the triangles and the twists and the turns and the soapiness, but you're also going to get these incredibly sophisticated, well-told stories, where it spans all the generations." In this case, we might just want to settle for an old-fashioned soap. Bottom line: The (oil) slicker, the better
More From Critic Matt Roush
Should the Emmys Have a Sci-Fi Category? Plus: How to watch Longmire, the future of Rizzoli & Isles, Halt and Catch Fire's reinvention
Why Did Hannibal and Aquarius get demoted? Plus: Don't ignore The Middle, what happened to A.D. The Bible Continues, and Goldberg vs Goldbergs
Which Emmy Snub Was Most Egregious? Matt and the fans make their cases for The Good Wife, Jane the Virgin, Penny Dreadful and others
Explaining Syfy's Sharknado Effects Plus: New show addictions, anti-superhero bias and why Tyrant didn't take off
More TCA Coverage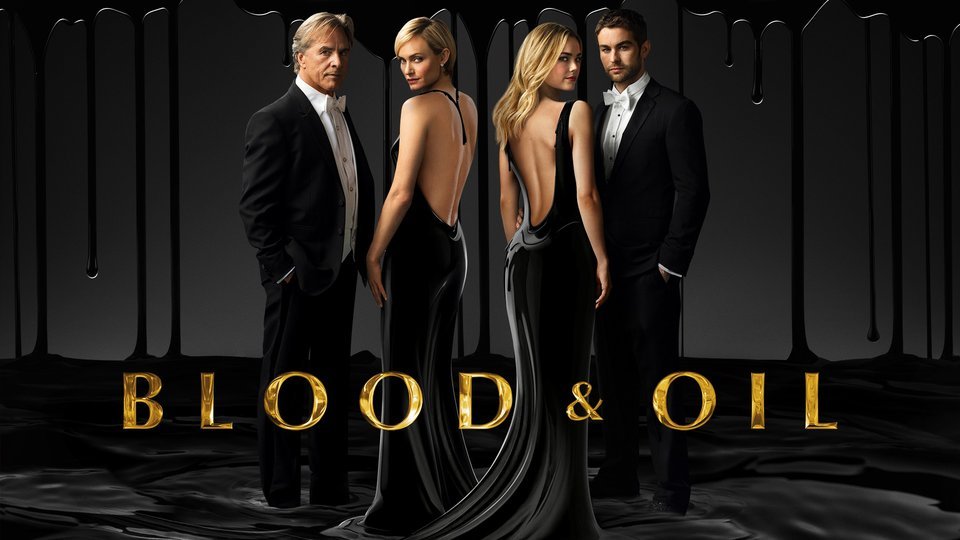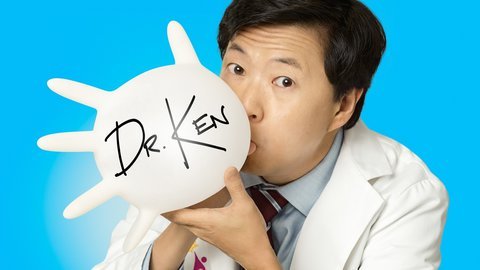 Dr. Ken
where to stream