Critic's Notebook: Did the TCA Press Tour Peak Already?
Did the annual Television Critics Association summer press tour peak early? This nearly three-week marathon of Q&A panels with producers, stars and network execs—punctuated by the occasional social event—is all intended to bring the upcoming fall TV season into better focus. But FX managed to upstage most of its peers on the day before the event even officially began. How? With a special Monday screening of the terrifically entertaining second-season premiere of Fargo on the Fox studio lot (a short drive from the Beverly Hilton, where most of the TCA activity occurs).
"No sophomore slump here," FX boss John Landgraf promised critics—some (like myself) barely even unpacked from a long flight before eagerly heading over to sample the new season of a series that topped my Top-10 list of 2014. He was obviously taking a dig at HBO's groaningly disappointing second season of True Detective, another anthology series that reinvents itself (with new actors) season to season. And unlike that exercise in lugubrious self-importance, Fargo once again exhibits an exhilarating concoction of humanistic whimsy amid deeply disturbing depravity.
We are embargoed from actually reviewing the show until much later—FX will announce the fall premiere date when its day on the tour arrives late next week. But as every programmer steps up, from newbie power player Netflix (which occupied the first full day on Tuesday) to the broadcasters around which the tour was originally constructed, I expect my mind will keep wandering back to this exceptionally crafted hour, which takes us back to late-'70s Missouri and a grisly incident of such shockingly baroque unpredictability that I am already aching to see what comes next. And the cast! Patrick Wilson as a younger version of the wise and decent ex-lawman played by Keith Carradine in the first season; Ted Danson as his sheriff father-in-law; Jean Smart, Jeffrey Donovan, Kieran Culkin as unruly members of a local crime family; Jesse Plemons and Kirsten Dunst as a butcher and his wife … You betcha I'm already hooked.
Also pulling focus from the TCA process is the impending departure of Jon Stewart from The Daily Show on Aug. 6 at the press tour's midpoint. So in what qualified as a must-see event, critics got a taste of his replacement's style and humor Tuesday night, attending a stand-up performance by Trevor Noah at a Santa Monica theater. The 31-year-old mixed-race South African is charismatic and boyishly charming, with a genteel accent (and a gift for accents and languages) that puts an affably smooth and crisply intelligent spin on even his most trenchant anecdotes and observations about race, understandably a recurring topic in his act.
Current events of a political nature, which will be Noah's stock in trade at The Daily Show, were curiously lacking in the hour-long set. But when he addressed the TCA the next day in a calm and confident Q&A, he presented himself as a well-traveled, well-informed "citizen of the world" ready to be part of The Daily Show's evolution in a constantly changing media environment. "It's no longer predicated around 24-hour news. There are so many different sources. Half of it is online now. Now you've got the Gawkers and the BuzzFeeds and the way people are absorbing their news in sound bites and headlines and little click links has changed everything. So the biggest challenge, and it's going to be an exciting one on the show, is how do we bring all of that together, looking at it from through a bigger lens as opposed to just going after one source, which was historically Fox News."
Ambitious, yes, but also refreshingly humble. "I hope in time to have the same impact [as Stewart] in a different way … But I don't think I've earned that. I think I will have to work very hard to achieve that. Honestly, I've always believed that you find your truth in your comedy, and so my job at first is to be extremely funny." The truth is that no one is eager to see Stewart go. But after this exposure, I'm more curious than before, and even cautiously optimistic, about what this young man will bring to TV's most prominent and important faux-anchor chair.
More TCA Coverage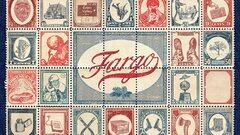 Powered by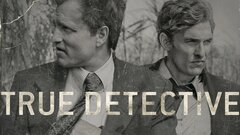 Powered by