'American Crime': Meet the Victims and the Suspects
American Crime begins in the aftermath of a vicious attack. Iraq vet Matt Skokie is found dead along with his comatose wife, Gwen, in their Modesto home. The police quickly make arrests: a black man, a white woman, a Mexican-American teen, and an illegal Mexican immigrant. Only one is released. Can you guess who? Created by Oscar-winning screenwriter John Ridley (12 Years a Slave), the series focuses on the very different people connected to the Skokie tragedy–and depicts our country's racial divide as a festering, unstitched wound, recently exposed by real-life events in Ferguson, Missouri, and New York City. The only timelier program on TV is the news. Here's a lineup of those affected by the horrible crime.
BARB HANLON
Played by: Felicity Huffman (Desperate Housewives) Race relations: Barb, a white single mom who raised her two boys alone in an economically depressed neighborhood, instantly accuses "illegals" and "blacks" of targeting her son Matt. She rallies to have his murder tried as a hate crime. "If you ask Barb, 'Are you a racist?' like most racists, she would probably reply 'no,'" Huffman says. "To her, the primary goal is to be a good mother to her murdered son, so someone must be brought to justice."
RUSS SKOKIE
Played by: Timothy Hutton (Leverage) Daddy issues: The former gambling addict, who reconnected with his two sons after abandoning them when they were younger, is the first to learn about the large stash of crystal meth found in Matt's home by the police. "Russ liked believing that he had a great relationship with his kids, because they spoke on the phone every Sunday," Hutton says. "And he thought that maybe Barb had forgiven him somewhere along the way [for being a deadbeat dad]. But as the show goes on, he finds out some very serious things about his eldest son while making very difficult decisions with his ex. And those things just explode."
CARTER NIX
Played by: Elvis Nolasco A history of violence: Carter, who visited the Skokie home the day of the attack, and his girlfriend, Aubry, share a squalid one-room apartment–and a meth addiction. He can be quietly soulful, then minutes later nearly beat a man to death. "Carter's rage comes from his past," Nolasco explains. "Something tragic happened to him that got him to this place. He had a life; he once wore a suit and tie. But he had to fill this hole inside himself and made some unwise decisions because of that. Aubry is just another addiction. They are like Sid and Nancy."
AUBRY TAYLOR
Played by: Caitlin Gerard (MTV's Zach Stone Is Gonna Be Famous) Mad love: A product of the foster-care system, Aubry started using drugs to self-medicate before becoming a full-fledged addict. "Aubry likes to live life to the fullest. She wants to experience everything intensely," Gerard says. "And that's how she feels about love, too. She glorifies her relationship with Carter. And although she might sober up, those feelings for him are pretty steadfast, even when people challenge them."
HECTOR TONZ
Played by: Richard Cabral (Southland) Boy in the hood: Hector is a dealer who drove Carter to the Skokies' house. At first he appears to be just a stone-cold criminal, but we see his softer side after he's shot while trying to use one of Matt's credit cards. "There is so much emotion behind this badass," Cabral says. "He's human. He has fears. He's tired, and tired of being tired."
TONY GUTIÉRREZ
Played by: Johnny Ortiz Rebel hell: Tony is a baby-faced teen who secretly lent his dad's vintage car to Hector. He and his older sister are kept close by their well-meaning but intensely strict widowed father. "Tony acted a little rebellious," Ortiz says. "He just wanted a little freedom." When the police question Tony, his dad waives the kid's right to a lawyer–a big mistake. "Tony's emotions will change toward his dad," Ortiz says. "They go from being very different people to sharing in this terrible fate."
ALONZO GUTIÉRREZ
Played by: Benito Martinez (House of Cards) Father doesn't know best: Alonzo carries the burden of what happens to his son, Tony. "He was holding on to his [traditional] belief system and was ignorant of how the law really works. He thought, 'I'm a good man. We'll just tell the truth and go home,'" Martinez says. "He spends the rest of the show trying to fix this original mistake of being too honest up front."
American Crime, Series premiere, Thursday, March 5, 10/9c, ABC
Peter's lover Claire (Tandi Wright), mother to "returned" Camille (India Ennenga) goes ballistic over the news (understandable, since it's kinda-sorta one of those things you should mention early in a relationship) but that's only one of many explosive moments coming up.
"Peter has known things about the returned that he's been keeping to himself throughout the season and sort of hinting at," says executive producer Raelle Tucker. "A lot of the characters we thought we knew will not turn out exactly as they seem. We will be uncovering some deeply buried secrets."
If you're a fan of the original French series, Les Revenants, don't think you know what these secrets are or how the season will wrap up. The storyline in the American production will give you "une surprise."
"We have new characters coming into the show," Tucker reveals. "We will find out that some of the phenomenon that is happening here in Caldwell may have happened other places."
How widespread is it? And where are the other "returned" towns? We can't say. But maybe it's time to have a "talk" with your significant other.
The Returned, Season finale Monday, May 11, 10/9c, A&E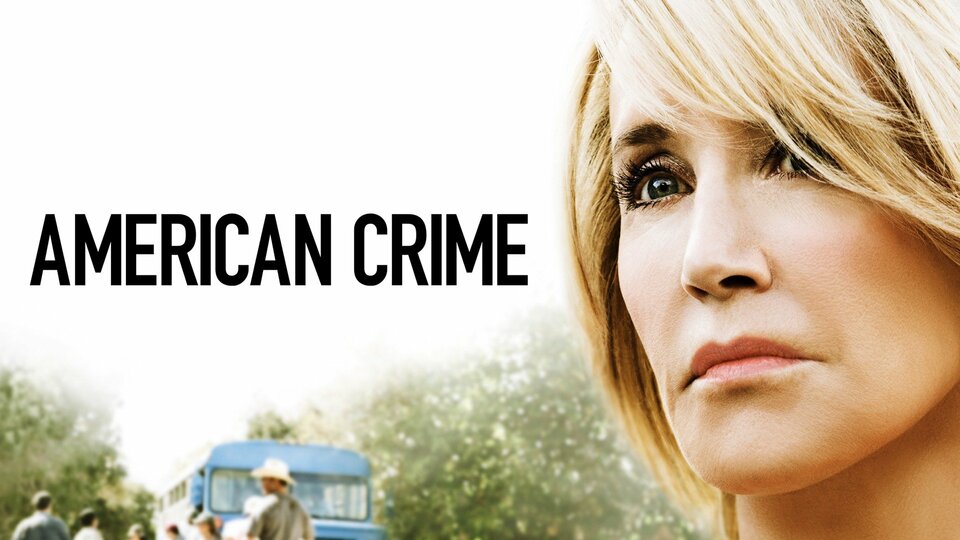 Powered by