Ask Matt: Syfy's Cheesy Creatures, 'Mr. Robot', Superheroes at the Emmys, 'The Good Wife' and More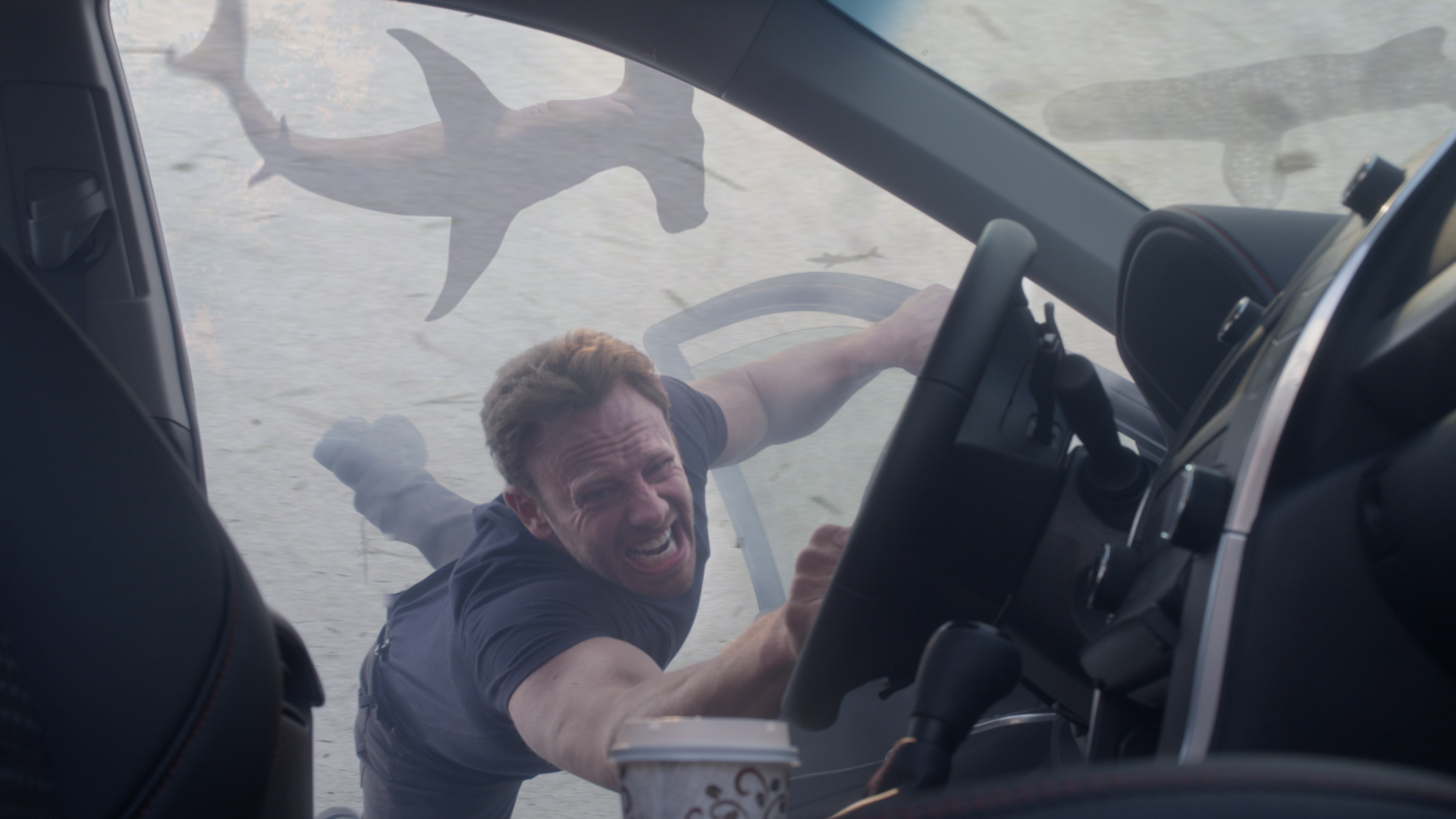 Good news, Ask Matt fans! TV Insider is now presenting the popular Q&A with TV critic (and sometime "TV therapist") Matt Roush twice a week—on Tuesdays and Thursdays—giving you twice as much opportunity to share your concerns and join in the love for all things TV in today's vast landscape. One caution: This is a spoiler-free zone. Please send your questions and comments to [email protected] and follow me on Twitter.
Question: There's a question I have about Syfy's original creature features, and that is why does the channel seem to always utilize very noticeably fake-looking CGI visual effects in the creation of their movies' action sequences and monsters? Are they trying to give these features a technologically modern Ed Wood-style camp factor? I realize the channel doesn't have the sizeable budgets that films like Avengers had to allocate to their production/post–production special effects departments. I don't understand why they choose not to utilize the much more believably realistic looking level of visual effects that were frequently on display in their former original series Eureka and Warehouse 13. — Alex
Matt Roush: Good timing on this question, because Syfy and the world at large are about to embark on "Sharknado Week," with an absolute orgy of shark-related guilty pleasures—titles include Roboshark, Megashark vs. Kolossus, Sharktopus vs. Whalewolf and Zombie Shark—all starting Saturday night and culminating in Wednesday's premiere of Sharknado 3: Oh Hell No! (which I'll be watching once I recover from this week's Emmy madness, and clearly never that twain shall meet). The answer, of course, being yes, Syfy's run-of-the-mill creature features are knowingly cheesy, proudly fake and undeniably campy. The wackier the title, the more ridiculous and incredible the bloody antics, the happier everyone seems to be. This is intentional, Syfy's version of drive-in/grindhouse schlock, for which there's clearly a market. When Syfy gets serious about a movie or event, like the miniseries version of Childhood's End scheduled for December (when many of the channel's higher-prestige premieres tend to happen), the production values, casting and quality aim to be on par with the best of TV. And kudos for the Ed Wood reference. He'd be proud to be in Sharknado's company. Although honestly, I'm much more partial to Sharktopus myself.
---
Question: Thank you for letting me know about so many good shows. I blame you for getting me addicted to Penny Dreadful, Orphan Black, Person of Interest and 12 Monkeys. It is great that there are so many good shows on TV this summer. That being said, I had to react to a recent comment that was made about the pill-swapping story line (and subsequent tragedy) on UnReal. While I think the suicide was a bit much, I have seen reality TV shows where someone has an abrupt downward spiral that looks suspiciously like someone being abruptly removed from psychotropic meds, Kelly Bensimon's breakdown at Scary Island on RHNY comes to mind. This is such a dangerous thing to do. I was glad to see UnReal show that this kind of thing may happen in the pursuit of reality drama.
And I am watching USA's Mr. Robot. I don't know if I like it, but I have gotten caught up in it. The lead comes off as tremendously arrogant and emotionally somewhat stunted. I feel like there are a lot of places where the character could and probably will go. I have been pretty consistently surprised by the turns the show has taken, and the arrogance seems a bit more muted as his life spins out of control. It is an interesting show and could almost be an alternate origin story for Finch on Person of Interest, but I don't know if I feel all that much for most of the characters. And thanks for the heads-up on Zoo. I wasn't going to watch it anyway as I don't want to give my dog any ideas, but it is nice to know I am not missing anything. — Kristi
Matt Roush: Good to know that I still have a future as a TV enabler. That short list of shows makes me happy just looking at it. Regarding UnReal, I love that it taps so deeply into our skepticism and fears about how far reality-TV producers actually go to make these "characters" seem crazy, jacking up the conflict to satisfy the spectators of today's version of emotional gladiator bloodsport. I'm fascinated to think that fans of reality TV may be watching and enjoying this show, because it tends to reinforce my own contempt for this subset of that culture. (I don't have nearly as much of a problem with the better reality-competition shows, but shows that put people in an incubator so we can watch them act out, no thanks.)
And I know where you're coming from with Mr. Robot, which is perhaps the most original new show of the summer, and surely one of the more perplexing. I've watched several episodes more than once, sometimes just to try to figure out what I just saw but also to savor its strangeness, which can have the feel of a visionary movie from the 1970s, a la Kubrick. (I try to explain my feelings about the show in a column for next week's TV Guide Magazine.) I'm not sure the central figure of Elliot is exactly arrogant, but he's definitely broken and damaged and possessed of some need to use his mastery of technology for the greater good, which may involve carrying out the economic revolution proposed by Christian Slater's Mr. Robot (and the jury's out on whether he's even real or not). I understand the ambivalence a viewer may have for the characters and even the show, but at least it doesn't kill brain cells the way the thuddingly silly Zoo does.
---
Question: What will it take to get past the prejudice against genre shows at the Emmys? How is an over-the-top show like Empire (which I enjoy) more deserving than The Flash? Beyond the shows themselves, the actors should be considered as well. Granted, some genre acting can be seen as wooden because of the writing. However, Grant Gustin gave heartbreaking performances that were layered and nuanced. I think the last genre actor to win was Lindsay Wagner in 1978 for Bionic Woman. I guess if Patrick Stewart and Sarah Michelle Gellar were overlooked, I can't expect anything for Grant. Sadly, he and his show will be ignored because of the subject matter. — Bill
Matt Roush: I didn't even bring up the superhero shows in my Emmy column, where I gently suggested there are other fantasy shows worth considering beyond Game of Thrones—hello, Penny Dreadful!—because they seem such a lost cause. (For the record, Gillian Anderson won an Emmy for The X-Files back in 1997, and supporting actors from Lost and Game of Thrones have taken home gold, but it is beyond rare, that's a fact.) I agree that Grant Gustin as The Flash is one of the most appealing TV heroes to come along in a while—same can be said for the show—and they really do put him through the emotional wringer. But besides the CW factor—it's as if that network is invisible to Emmy voters—the only series from this arena I'd expect to get serious consideration (and even that's a long shot) is Gotham, with that extraordinary performance by Robin Lord Taylor as the Penguin-in-the-making.
---
Question: Could you please explain what it means that Makenzie Vega will not be a series regular in the seventh season of The Good Wife? Or, for that matter, what it means to be a regular? I would have thought being a regular means one appears in a certain number of episodes, and gets paid a little better than a non-regular. But even as a series regular, Vega appeared in at most one-third of Good Wife episodes, and didn't seem to appear much more often than "special guest star" Chris Noth. Zach Greiner was named a series regular a while back, and he didn't show up that much, either. Is it related more to the amount of screen time one gets in any particular episode, rather than how many episodes in total? And what happened to Robyn? Will they ever explain that? — Kelvin
Matt Roush: These are all business matters, which tend to be complicated, and I can't pretend to understand the nuances (or, honestly, care), but the way I always look at it is that if someone's a series regular, or what they call a "recurring regular" in the credits, that means they're under contract and generally available during the course of the current season. Now Makenzie Vega joins her TV brother Graham Phillips in being more of a recurring guest star, presumably because she's now out of the house and not as constant a presence (even when Grace isn't shown) in Alicia's life. This show with its large and ever-changing (and uniformly terrific) ensemble is particularly fluid in how often it uses many of its recurring characters: some part of the "regular" cast, some as guests. It depends on the deal. As for Robyn: With the casting of Jeffrey Dean Morgan as a new investigator working with Alicia in whatever her new enterprise will be, it sounds like we may have seen the last of her. But maybe not. That would be a spoiler, and I don't go there. But she's obviously a loose end worth addressing, and with Kalinda now out of the picture, you'd think maybe the old firm could bring her back.
---
Question: Even though it started slow (the first three episodes), I really enjoy the show Tyrant. The acting is great, and I really have not seen these sorts of people before in other shows. My question is how come there is no buzz about this show. Is it the subject matter, because of the Middle East? — Linda
Matt Roush: You'd think the show's topicality would make it more of a buzz topic, the way Homeland is when it's on its game. But this show, from many of the same producers, is generally seen as a disappointment, lacking nuance or depth in its characters or even authenticity in its depiction of this fictional dictatorship's political strife. The "surprise" ending in the season opener following the lead character's supposed execution was such an eye-roller that I'm hard pressed to stay engaged with this story as well. It's a rare dramatic dud for FX.
That's all for now, but remember that the Ask Matt column now appears on TV Insider on Tuesdays and Thursdays! Can't do it without your participation, so please keep sending questions and comments to [email protected] or shoot me a line on Twitter.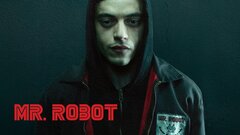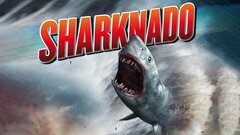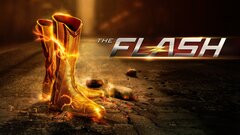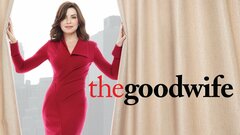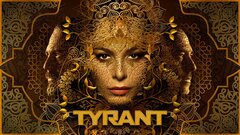 Tyrant
where to stream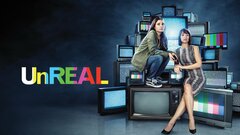 UnREAL
where to stream