What's Worth Watching: Don't Cut the Wrong Wire or… Boom!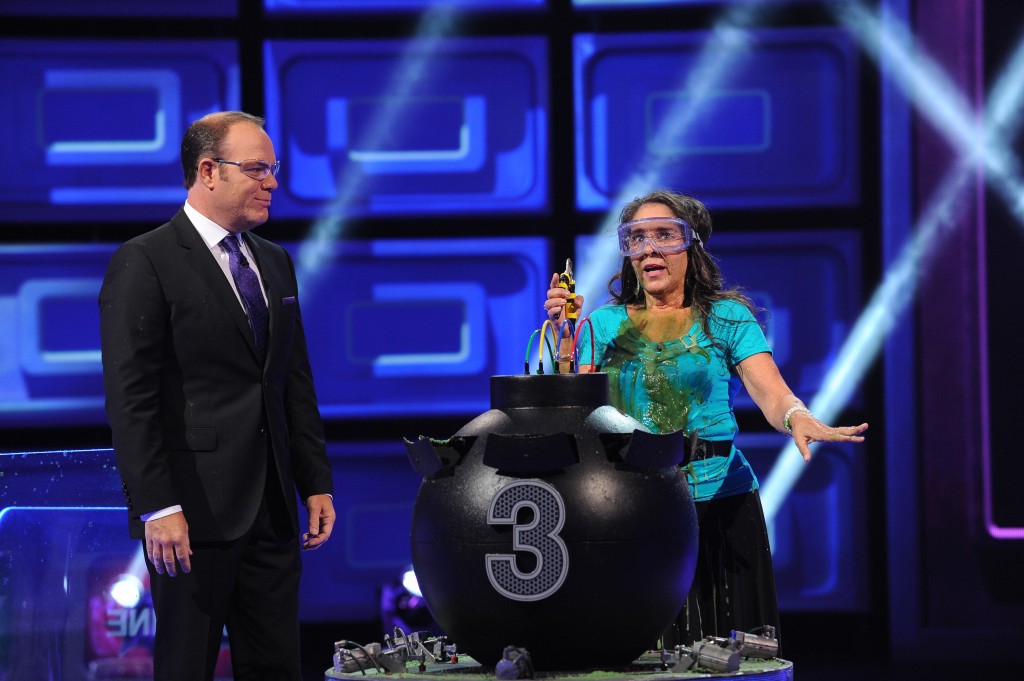 Boom!, "It's the Maple Syrup Bomb!" (Thursday, June 25, 8/7c, Fox)
Did MacGruber teach us nothing? On the beloved Saturday Night Live sketch, Will Forte could never quite figure out how to deactivate a bomb in time, leaving him and his friends—without exception—dead.
On the new Fox game show Boom!, contestants don't need to worry about life insurance, but they might need to have a good dry cleaner on call. In each episode, teams of competitors will be tasked with answering a series of trivia questions by cutting the correct wire on a "bomb." If they get the answer wrong, the bomb will explode and cover them with something best served on a plate, not a body. In tonight's premiere, there'll be maple syrup bombs, but the future holds guacamole, macaroni and cheese, and wedding cake.
Come to think of it, being covered in a couple of those doesn't sound so bad after all.