'True Detective's Nic Pizzolatto Explores L.A.'s Dark Side
So much for California dreamin'. Season 2 of HBO's True Detective may be set in Los Angeles County, but it deals in the stuff of noir nightmares. The drama's central murder victim, a corrupt city manager, is discovered by the side of the road with his eyes burned out and his nether regions blown to bits. His untimely death has sent his business partner, local entrepreneur-slash-mobster Frank Semyon (Vince Vaughn), into an increasingly violent tailspin. And the cops assigned to the case—Ani Bezzerides (Rachel McAdams), Ray Velcoro (Colin Farrell) and Paul Woodrugh (Taylor Kitsch)—are no picnic either, boasting an impressive assortment of flaws, secrets and hidden agendas. Creator Nic Pizzolatto confesses to his show's dark underbelly.
Season 1, starring Woody Harrelson and Matthew McConaughey as Louisiana detectives on a 17-year hunt for a serial killer, was a big hit with critics and fans. Was it important to make the follow-up feel completely different?
Absolutely. The goal was to do something that didn't rely on any of the conceits from Season 1—that was in some ways much more traditional but also more complicated and hopefully richer and no less entertaining. To duplicate Matthew and Woody's relationship, or the story, would've been a move in the wrong direction. Succeed or fail, I felt we needed to reinvent rather than mimic the past.
Each of the four main characters has daddy issues. What gives?
Legacies—from parent to child and from one generation to the next—are a common theme, along with the idea of fatherhood and stewardship. It's background that doesn't need to be noticed, but it's consistently there.
This isn't a straightforward whodunit. With all the conspiracies, backstabbing and cross-purposes afoot, is the murder case just our ticket down the rabbit hole?
In some ways, yes, I think so. It's a murder that will be solved, and it's the ostensible reason for these people being thrown together, but it also opens the lid on a lot of other schemes and collusions that increase the jeopardy for all involved.
True Detective, Sundays, 9/8c, HBO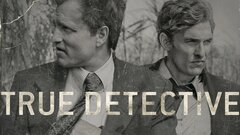 Powered by