'Longmire' Cast and Producers Talk Netflix Revival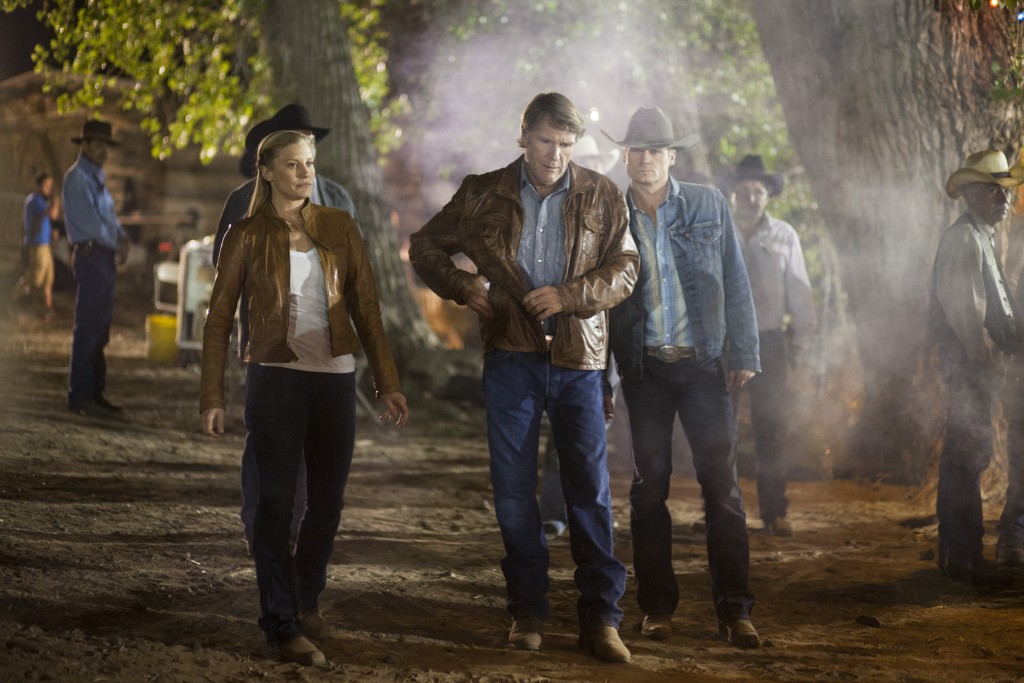 Longmire lives to ride another day. After being canceled by A&E in 2014, the fan-favorite western drama is poised to return on Netflix on September 10 for a 10-episode fourth season. The cast and producers gathered on Tuesday at the Television Critics Association press tour to reflect on the show's new life on the streaming service.
"I thought it was a joke," said star Robert Taylor when he learned of A&E's decision to cancel Longmire. "But I always believed that we weren't finished. I felt it in my bones that we weren't done."
Producers credited Warner Bros. Television President and Chief Content Officer Peter Roth as being their biggest champion and fighting for the show's revival at Netflix. "Our viewers did skew older and A&E did not have an ownership stake in the show," said executive producer Greer Shephard. "We are now at a company that values viewers over demos."
But just because Longmire has found a new home with fewer restrictions than basic cable, it doesn't mean the show's tone will change in Season 4. "We are not changing our approach to storytelling," said executive producer Hunt Baldwin. "But I think the end result feels very different—more cinematic, more complete and more complex."
Season 4 picks up immediately following the events of Season 3 with Walt Longmire (Taylor) pursuing his wife's murderer. The new episodes will also explore issues facing Native Americans on reservations, with Walt and Henry Standing Bear (Lou Diamond Phillips) being pitted against each other in opposition. Shephard also revealed the main theme of Season 4 revolves around second chances for many characters. "There are lots of ways people can rebuild themselves after devastating experiences," she said. "Who you are as a person is defined by how you handle a second chance."
More TCA Coverage