New 'Daily Show' Host Trevor Noah on Expectations, Replacing Jon Stewart and Those Tweets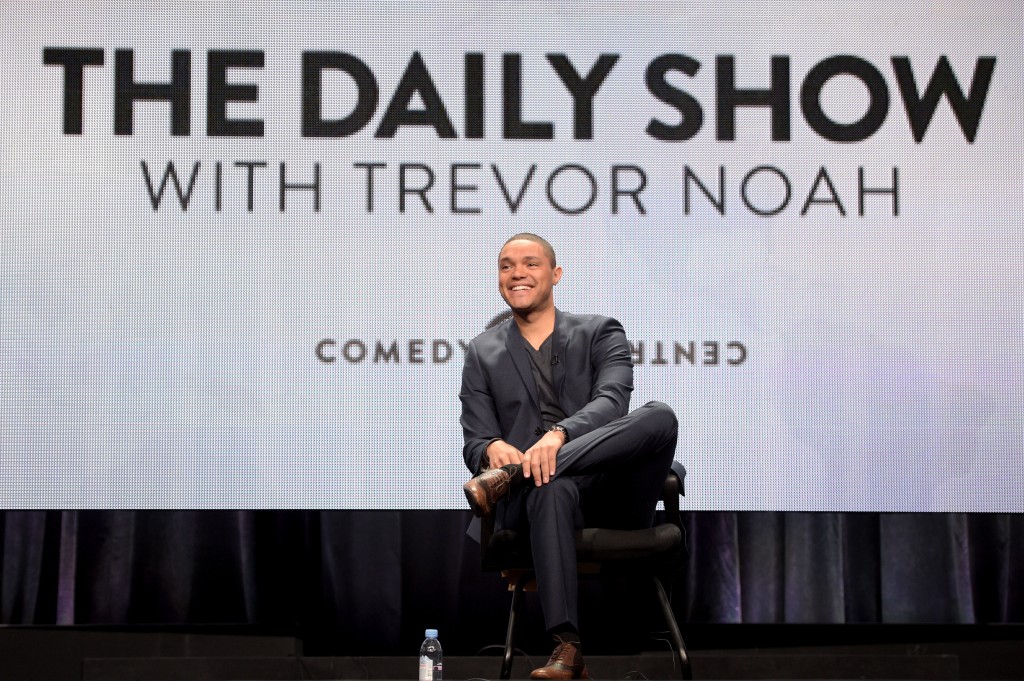 Trevor Noah knew his new gig would come with some scrutiny.
But Noah, who replaces Jon Stewart at the helm of Comedy Central's The Daily Show on Sept. 28, wasn't expecting the backlash to center on a handful of controversial tweets he made two years ago.
Just 24 hours after he was given the job in March, Noah was criticized for old posts that some deemed "anti-Semitic" and "sexist."
"It was an interesting choice," Noah said. But the incoming host, who met the press on Wednesday at the Television Critics Association press tour, told reporters that he then witnessed the conversation move from the content of those tweets into a discussion on the state of comedy. "When do we draw the line and should there be a line? That's a greater conversation," he said.
Noah says he learned from the controversy—and notes that no one has found his more recent tweets offensive. Also, "luckily, Comedy Central hasn't limited me to 140 characters on the show, so I should be able to say things in a better formed way."
Noah, who speaks seven languages (and is learning more), mimics accents and voices in his comedy, but stresses that he's "not trying to insult someone."
Comedy Central original programming president Kent Alterman opened the network's TCA session by calling Noah "the perfect choice to replace Jon Stewart… He's wickedly funny and also has this incredible charm and really broad comic sensibility."
The entire current senior producing staff of The Daily Show with Jon Stewart will continue with Noah, giving the show plenty of stability during the transition.
The show will receive some tweaks, including a new set and a new logo. But the biggest change will come from Noah's comedic sensibility, which he noted would obviously be different from Stewart's.
"I am a 31-year-old half-white, half-black South African who has lived on and off in America the last several years," he said. "The way you approach a story of look at a story depends on your point of view… We still want the show to be recognized as The Daily Show. In terms of content, we're still dealing with the same issues. The show still has its voice, I'm just at the helm, taking things in a slightly different direction but ending at the same place."
RELATED: Who Will Dominate Late Night TV After Jon Stewart?
Just as Stewart has bristled at the notion over the years that he is a newsman, Noah also made it clear that he sees himself as a comedian, not a journalist. "I'm not in the news business," he said, "I'm still in the comedy business. It's Comedy Central. It's our comedic view on the news, as opposed to news with a comedic view. That's an important distinction."
Noah said he still hopes to keep The Daily Show's hallmarks, including media criticism. "Is it interesting? Is it funny? Then it will be on The Daily Show."
If there's any pressure on Noah, he said it was "living up to the expectations that Jon has of me. Jon believes in me… I guess he knew something about me that I didn't know at the time. I understand there will be comparisons. My intention is to start something off the way he did many years ago at my age. I hope in time to have the same impact, in a different way."
Noah said growing up in South Africa also formed his point of view, particularly as he witnessed his mother survive domestic violence and watched his country strive to move past Apartheid.
"I've been tainted by hope and optimism," he said. "I see things from both sides. I'm a citizen of the world, and always try to interpret it in different ways."
RELATED: Did the TCA Tour Peak Too Early?
On Tuesday night Comedy Central introduced Noah to TV critics at Santa Monica's Broad Stage. The comedian performed an hour-long standup show to an audience mixed with both reporters and fans, touching on several provocative topics—including, most notably, his take as a South African man witnessing racism in America.
"I don't know how not to die," he noted, discussing the mixed messages that have come out of media coverage of slain African-American men Michael Brown in Ferguson, Mo., and Trayvon Martin, among others. "Every time I turn on the news, another black person is being killed for seemingly fewer and fewer reasonable reasons."
Noah told lengthy, humorous but thought-provoking stories about his own experiences being pulled over by police for speeding on the 110 freeway (on the way to Pasadena) and interacting with TSA agents at the Burbank Bob Hope Airport.
During the routine, Noah also shared how he broke the news of his new Daily Show gig to his family in Soweto, South Africa (they weren't that impressed). And he explained how he came from modest roots.
"We were very poor, but everyone was poor, so it was cool," he said. "That's all we knew. It's not like anyone could tease you—'ha, you're poor' but so are you!"
It was stand-up comedy that "changed my life," Noah said. "I wouldn't have been able to tour and see the world if it wasn't for standup. I was the first person in my family to board an airplane… and the first person in my family to get kicked off an airplane. I've learned so many wonderful things. If it were not for standup I wouldn't have ever come to America."
More TCA Coverage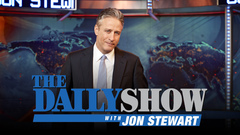 Powered by