The Roush Review: 'Zoo' and 'Scream' Need a Lesson in Scare Tactics
Few things are more welcome, or prevalent, this time of year than a cheap-thrill ride—though maybe not so cheap, as you discover when shelling out a bundle to see Jurassic World in 3-D. Unfortunately, TV's latest attempts to scare us silly are more silly than scary, and strictly two-dimensional. I'd say Zoo, based on a James Patterson thriller but feeling more like third-tier Michael Crichton, is for the birds—but that's unfair to Hitchcock's classic The Birds, which presented its apocalyptic vision of nature in revolt with relative subtlety and style.
Zoo opens with escaped zoo lions mauling Los Angelenos, prompting a crusading blogger (Kristen Connolly) to blame the corporate bosses who've altered their feed. But how does that explain the bloodbath in Africa, where a jaded safari guide (the always appealing James Wolk) intuits, "Something clearly is not right here," when the wildlife turns the tables on interloping tourists? Or how about those missing house cats back in Brentwood? It's all so groaningly obvious and B-movie earnest you'd almost welcome a Sharknado attack.
"Sometimes a mystery is just a mystery," shrugs Zoo's veterinarian pathologist, played by Billy Burke.
And sometimes a clone is just a clone, as MTV updates the beloved but long ago played out Scream movie franchise for the social-media age. "You've been downloaded," gloats a masked menace to the first bikinied victim.
And though the show tries to put its own meta spin on things, with a smarty-pants high schooler arguing, "You can't do a slasher movie as a TV series.… TV needs to stretch things out," the new Scream feels too much like the old model, with significantly less star power and lacking any fresh narrative sizzle between the stalkings.
One result of stretching things out is that we can now see that this sort of genre send-up has become the new cliché. And because this gaggle of psycho chum is so blandly annoying, you may end up rooting for the fiend behind the mask.
Zoo 2 stars | Scream 2 stars
Zoo, Series premiere, Tuesday, June 30, 9/8c, CBS
Scream, Series premiere, Tuesday, June 30, 10/9c, MTV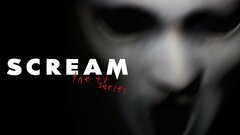 Powered by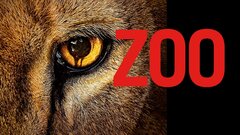 Zoo
where to stream
Powered by