Ask Matt: 'UnReal' and Other Summer Winners, 'Penny Dreadful', Shaw's Status on 'POI', 'Castle' and 'Zoo'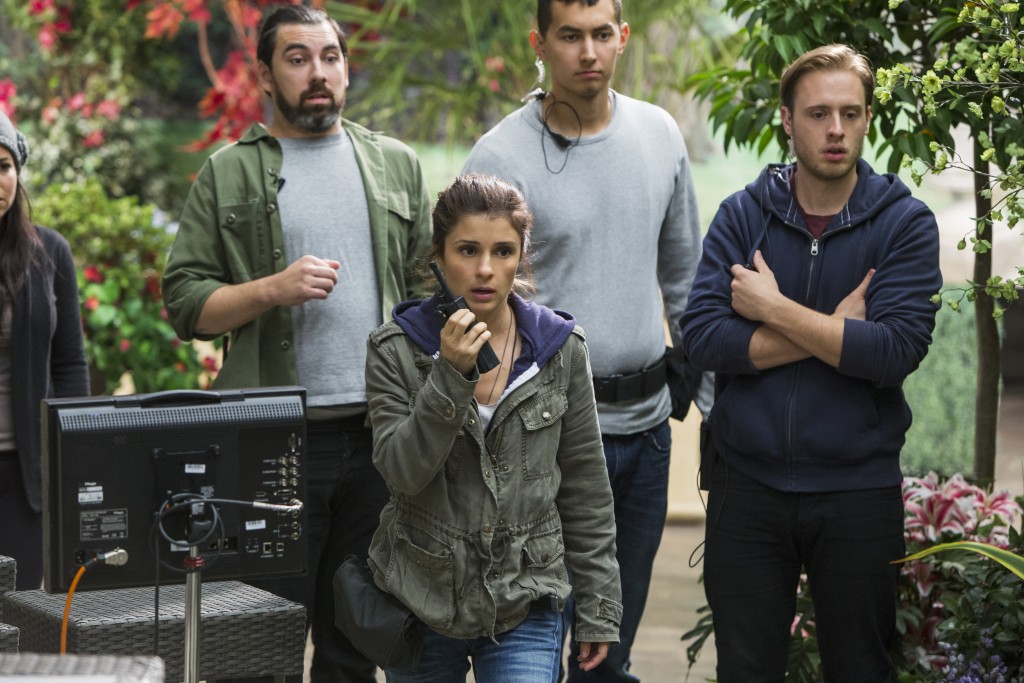 Good news, Ask Matt fans! TV Insider is now presenting the popular Q&A with TV critic (and sometime "TV therapist") Matt Roush twice a week—on Tuesdays and Thursdays—giving you twice as much opportunity to share your concerns and join in the love for all things TV in today's vast landscape. One caution: This is a spoiler-free zone. Please send your questions and comments to [email protected]and follow me on Twitter.
Question: Now that Lifetime has renewed UnReal, I'm wondering which cast members will be back for Season 2 (besides the show's leading ladies Shiri Appleby and Constance Zimmer, along with Craig Bierko and the other actors that play the producers on Everlasting)? It's pretty obvious that most of the actresses that play the female contestants on the fictional Everlasting show won't be back (unless they bring back one of the actresses who'll be the runner-up contestant back for next season for a Bachelorette version of Everlasting), and that Freddie Stroma (who plays Adam the suitor) probably won't be back, either. And — spoiler alert! — what do you think about Mary's suicide? I hope that Shia the producer will be caught and punished for switching her medication with placebos! – Chris
Matt Roush: So many guilty parties with blood on their hands after the Mary tragedy, which even for a show this over-the-top may have gone over the edge with that melodramatic twist. From the chatter I'm picking up on, Shia (Aline Elasmar) seems to be UnReal's most hated character—as opposed to love-to-hate characters like Zimmer as Quinn. I even saw Shia compared somewhere to Smash's conniving and universally despised Ellis, and that felt especially cruel! I'm very pleased that UnReal got renewed this early in the game, and I'd think whatever happens over the next few episodes should determine who's back next season, and I prefer not to know those sorts of things in advance. (Given Adam's obvious attraction to Appleby's Rachel, one of my favorite soapy subplots, I'm thinking he might stick around beyond his stint as Everlasting's bachelor, but who knows?)
---
Question: I can't believe how much I'm enjoying this TV summer, and was also pleasantly surprised by the early renewals for offbeat shows like UnReal and especially Mr. Robot, which is so refreshingly different from the normal USA Network show. (Although I'm still a Suits fan, so those two hours on Wednesday may be my current favorite.) Thanks for calling attention to Humans, which has a very cool cult vibe. BTW, are you watching Halt and Catch Fire, also on AMC on Sundays? It got a lot better this year. With those shows, and Poldark on Masterpiece, my Sundays are already so full I can't say I'm sorry to be missing the True Detective season that doesn't seem to be impressing anyone. And now with Rectify returning this week, and Hannibal seemingly about to hit a turning point (a little overdue, to be honest), Thursdays are must-see, too! What's your favorite discovery this summer? — Val
Matt Roush: I'm pleasantly stunned to be enjoying a Lifetime original as much as I am digging UnReal. Until you-know-who took her swan dive, I was 100 percent on board with this one. And given my contempt for all things Real Housewives, I wouldn't have foreseen my fondness for Bravo's comedy Odd Wife Out (although in recent weeks newer shows have bumped that off my watchlist). It has been intriguing to see networks like these stretch their brand, which is also the case with USA's wildly original Mr. Robot, a show I'm still trying to get my head around. In a good way. Even TNT's Proof, which I'm not entirely sold on for dramatic reasons, is playing with a more intriguing premise than the TNT norm, and Jennifer Beals is quite good. And there's more to come. TV Land's comedy combo of The Jim Gaffigan Show and the irreverent Impastor, premiering next Wednesday, feels fresh and funny, and while Denis Leary has always been a good fit for FX, and he's not exactly pushing new envelopes here, his Sex&Drugs&Rock&Roll mostly lives up to its raunchy billing. So yes, this has been quite the busy TV summer—so much so I haven't had a chance to catch back up with Halt and Catch Fire, though it's on my to-do list. I'm almost looking forward to fall to get a breather. (Kidding.)
---
Question: Showtime's Penny Dreadful really raised its game in its second year, didn't it? The episode you spotlighted early on with the fabulous Patti LuPone as Vanessa's witch mentor, the elegant writing elevating such lurid material, the gorgeous performances by the entire cast, but especially Eva Green and Rory Kinnear as the oh-so-human Creature—their scenes together were very moving—and even Josh Hartnett as the reluctant werewolf had his moments (especially—spoiler alert—when he realized he was going to have no choice but to slaughter his friend Sambene). After that amazing finale, I'm thrilled it will be back next year, but do you think there's any chance the Emmys will take notice, or will the Academy's prejudice against horror work against this exceptional series? — Dana
Matt Roush: I fear Penny Dreadful may be just too rarified to break out in such a robust year for drama, but it's always worth reminding the Academy that there are other high-end fantasies on TV besides Game of Thrones. John Logan's dialogue is so gorgeous, his plotting so baroque, I'd love to see this auteur get some recognition. But just as with these distinguished actors, it's probably a long shot this year.
---
Question: I have been seeing a few little social media appearances of Sarah Shahi over the past couple of weeks (pictures on Facebook), and I am wondering if you are hearing anything about her return to Person of Interest whenever it returns to the CBS lineup. — Gwen
Matt Roush: Just as Shaw was revealed to be very much alive before the season ended, a relief to many fans, Shahi apparently hasn't gone entirely off the grid after delivering twins in March. But that doesn't necessarily mean she'll be jumping back into the fray anytime soon. I've heard nothing to indicate if and when she'll return to the show, but I'd be happy for that to be a surprise (as her brief appearance was toward the end of the season) if or when that happens. Although I imagine there will be some fanfare the day she's back on set. I just hope Person of Interest itself doesn't stay in limbo too long.
---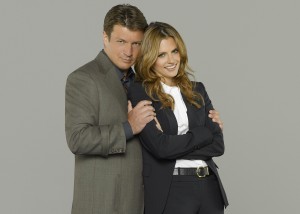 Question: I was very happy when ABC announced the renewal of my favorite show Castle in May, and I am looking forward to the Season 8 premiere in September. However, there have been quite a few changes behind the scenes. The show's creator, Andrew W. Marlowe, left, and so did his wife Terri Edda Miller. We have several new additions to the writing staff as Dara Creasey and others pursue new challenges. Alexi Hawley (welcome back) and Terence Paul Winter are now replacing David Amann as co-showrunners. Also, Penny Johnson Jerald, who played Capt. Victoria Gates since Season 4, won't be returning. At least not as a regular character. A decision that felt like a stab in the heart. How do you think all of these changes and factors will affect the DNA of the show? — Sandra
Matt Roush: These kind of staff, and even cast, changes are hardly unusual for a long-running show at this point in its life, and shaking up the work ensemble (adding The Neighbors' Toks Olagundoye as a former Scotland Yard sleuth) is probably the easiest way to introduce some new dynamics without affecting the core of what keeps people watching, the Castle-Beckett relationship. The new show-runners are old hands at breaking Castle stories, so applying the old don't-fix-what-ain't-broke philosophy, I wouldn't worry about the show's DNA changing too dramatically. But then, my experience has taught me that Castle fans are a noisy and worrisome lot, so I'm sure the producers are expecting plenty of scrutiny.
---
Question: Regarding CBS's Zoo: In the age of CGI, there is no reason to use live animals in a TV show or movie. I won't be watching. — Cora (from Twitter)
Matt Roush: You and PETA both. The organization promoting ethical treatment of animals has protested the series' use of live animals, including lions. Watching this very silly show the first two weeks, I've not been terribly impressed with any so-called "realism" the producers may have gained by using actual animals. (A scene meant to suggest African lions had dragged a character up into a tree was just laughable.) I'm just as put off with the overall ineptitude of the human factor—dialogue, acting—so it's all a wash to me.
After my negative review posted online, Leah responded via Twitter, saying, "Good to know. I didn't plan on watching and now know I'm not missing anything. Also, after watching The Crazy Ones, I don't think James Wolk should do anything but comedy." Wolk's casting is probably the best, and certainly the most appealing, aspect of Zoo, and I'd give his range more credit, if only for being able to go through the paces on this show with a relatively straight (and handsome) face.
That's all for now, but remember that the Ask Matt column now appears on TV Insider on most Tuesdays and Thursdays! We'll be kicking off next week with thoughts about next Thursday's Emmy nominations, so be part of the conversation by sending questions and comments to [email protected]or shoot me a line on Twitter.