'90 Day Fiancé: Happily Ever After?': Forever Hold Your Peace (RECAP)
Burnt Bridges and Bitter Truths
Season 5 • Episode 9
[Warning: The below contains MAJOR spoilers for Season 5, Episode 9 of 90 Day Fiancé: Happily Ever After?]
From allowances to apologies, it's never enough for these 90 Day couples. While Debbie watches her sadistic plan unfold in Brazil, Syngin revels in being back in South Africa away from his commitments in the U.S. Plus, Michael and Asuelu both come to terms with their families' demands. There's only so much compromise one can take.
Baby, You Gaslight My Fire
After Debbie beautifully manipulated the situation, Colt lets Jess leave without him. "Colt prefers to stay with his mom and talk with his mom first," Jess tells the camera. "Colt is not man enough."
In the hotel room, he vents to his mother that Jess' behavior makes him "paranoid." Debbie jumps at the chance to dub his relationship a mistake and advises Colt to cut ties with Jess.
"On one hand I understand it because she's jealous and insecure, but I trust her and I love her and I choose to be with her. That's why I'm here. If I wanted Vanessa, I'd be in America right now with Vanessa," Colt summarizes. "Jess gets this way sometimes, she gets angry. I don't know what to do."
Debbie once again compares Jess to Larissa, and she tells Colt that Jess' behavior is similarly "scary." Debbie offers for Colt to sleep in her bedroom with her in case Jess tries to "knock him out" later.
In a whiplash of fabricated clarity, Colt privately claims that he's on to Debbie's plan. "It's obvious to me that my mother is trying to break up my relationship with Jess but I love her," he says in a confessional. "Jess may have reacted badly and stormed out but I can't really blame her because I lied about Vanessa. I want to try to fix things."
The Conjuring
Kalani's rightful frustration with Asuelu has officially crossed state lines into Washington. After a tense arrival, though, Asuelu apologized for his short temper. Apparently their Airbnb also is haunted by the ghost of a little girl, according to Asuelu. Kalani surprisingly had her own supernatural experience the same evening after hearing voices.
One shadow definitely followed them into Washington: Kalani's sister Kolini. She accompanies Kalani and Asuelu to meet his family. His sisters and his mother arrive, planting a long kiss on Asuelu's mouth. "I feel so fabulous, I finally see my family," he gushes to the camera.
Taste of a Poison Paradise
Larissa continues to seek refuge at her former roommate Carmen's home. Eric threatened to call the cops on Larissa to get his phone back that she had gifted him. "I believe sometimes I can attract toxic men," Larissa shrugs.
Carmen tells Larissa she needs to return the phone, so Larissa heads back to Eric's house. Like clockwork, they enter into a screaming match over sex, rumors, and threats of deportation. "I don't want drama," Eric attempts at a roundabout apology. "Whatever I said then may not have been exactly what I was feeling. Maybe it was more out of anger. Can't you understand that?"
Larissa presses for Eric to explain everything he said to Colt and his other ex. "You know what? I'm never going to forgive you," Larissa undercuts, calling Eric a "loser." She still spends the night at his house but states that she will most likely move back to Carmen's the next morning.
The Perfect Life
Tania and Syngin spend their first day in South Africa. Right away Syngin wants to see his brother, who was previously hospitalized with a blood clot. Syngin's erratic driving there causes Tania to hyperventilate in tears. "Since my car accident months ago, I still have panic attacks and it's really bad," she admits in a confessional.
"Sorry babe, I didn't mean to be that guy," Syngin calms her. After arriving, he lovingly embraces his brother. It's an emotional reunion between them.
His brother asks how Syngin is liking America, and Syngin doesn't hold back. "It's not all sunshine and roses," he says and honestly opens up about not being able to make friends in the U.S. "It's not the perfect life at all." Tania is understandably annoyed, taking Syngin's gripes personally.
All Talk, No Fist
Andrei and Elizabeth's brother Charlie continue their threats of physical violence. "Go back to your f***ing country," Andrei mutters. He asks Elizabeth to calm her family down, but she instead scolds him for not being a good host.
"I see similarities between Andrei and Charlie of course," Andrei's own brother says to the camera. "They are both pushy and they are both searching for, I don't think so trouble, but they are always eager for a fight."
Charlie attempts to turn Andrei's friends against him. "We just don't do that in America," Elizabeth's father Chuck laments. "If he were to hit my son and knock him out, we'd have to go to the hospital." The comical side bar of Charlie trying to defend his own honor (and machismo) against his father makes for a light aside. Charlie eventually walks away from the table.
"Is this the real Andrei or did I know a different Andrei two years in America?" Chuck asks Andrei's friends and family. "Classless."
Whatever Floats Your Boat
"Things have been tense with me and Michael since the gynecologist told me it could be dangerous if I had a baby," Angela confesses. "Michael said he needed time to think about whether he wanted to marry me. I get where he's coming from, that it's important for him to have a baby, but he needs to figure out by now, does he want to marry me or not? It's time to s**t or get off the pot."
Angela and Michael go on a boat cruise, where she directly asks if he still wants to wed. She lists off what she needs to do prior to potentially carrying a child: losing weight, quitting smoking, and getting her heart checked. Angela is nervous that if it doesn't work out to have a baby together, Michael will leave her. "I'll do everything possible to make it happen but it's just scary," she sighs.
"You know deep down I love you. Even if you don't have a child, I'm going to stick by you," Michael stresses. "I really want to be with you even though we can't have a baby, but I'm worried about my mom. She might not even want to support the relationship. I don't want to make that be a problem."
If Michael's mother revokes her blessing, he might have more reason to not marry Angela. "Who gives a s**t? This is about you and me," Angela exclaims. He explains that that is against Nigerian culture.
All Aboard the Money Train
Paul, Karine, and their son Pierre are officially all moved into their new home. Apparently the house is next to a train, which bothers Karine as the whole house shakes. "In Brazil, near our house there is no train," she tells Paul.
"No, there is no train. You've just got occasional gunshots and screaming and yelling, but outside of that it's not bad," Paul slings sarcasm her way. He promises they will get a "bigger and better" house eventually, but Karine points out that's impossible unless he gets a job. She threatens to go back to Brazil if he cannot financially support them.
Off the Rails
Kalani, Kolini, and Asuelu all go to dinner with his family. Kalani teases Asuelu that he "made out" with his mom, but he's not laughing. Asuelu orders the "best of the best" at every food truck for his family and agrees to let Kalani's comment slide.
Asuelu announces that he brought presents for his family; his sister Tammy bluntly asks if he also has money for their mother. "How much money you bring for me?" his mother screams, cutting to commercial.
Money Can't Buy You Class
"I'm so angry at my husband right now. He's drunk and lashing out at everybody…My family just got here and he's already telling them to pack their bags and leave," Elizabeth cries. Andrei tells his brother to kick everybody out of the restaurant and then accuses his brother of conspiring with Charlie and Chuck.
"Your bloody relatives ask too many questions," Andrei tells Elizabeth. "Tell them to go home!" They both leave, abandoning their own party. "You're always taking their side, and this dude over here, your f***ing fat ass brother doesn't want to…I'll f**k him up so easily. It's your wedding, it's not going to f**king work."
Meanwhile Chuck tells Andrei's family that he won't hold Andrei's behavior "against Moldova," because apparently Andrei is the sole ambassador of an entire nation.
Girl's Trip
Tania urges Syngin to drink responsibly with his friends, as she goes out shopping with Syngin's mother and sister. Syngin's mother asks Tania if her son is happy in the U.S., and Tania admits that he is homesick for South Africa at times.
"Does it feel like you want to change Syngin?" his mother asks. Tania explains that she "calls him out" on partying too hard but otherwise they compromise equally.
"I think they both have their flaws and Syngin finds it a bit difficult to settle down," his sister Charys tells the camera. "But as well with Tania, that would be maybe a bit controlling, so I think they can both work on certain things."
Baby Blues
Angela and Michael go to pick out the most important part of their wedding: the cake. He also breaks the news that their nuptials will not be a traditional Nigerian wedding but rather a blend of American and Nigerian cultures.
"We did the engagement party traditional," Angela states, to Michael's sister and aunt's dismay. They do offer to help pay for part of the wedding though, which was a nice surprise for Angela.
Michael's aunt also urges Angela to "have sex and have babies" after the wedding. Angela opens up about seeing the gynecologist, that she doesn't have any eggs to fertilize and there's a health risk at her age to carry a child.
"If Angela can't carry it, they can just get a surrogate mother to just do that for them," Michael's sister says. But whose egg would it be then?
"Michael knows as a Nigerian, once you get married, the next thing to be looking for is your baby," his aunt states.
"I think it's very sad that he feels he has to satisfy the family," Angela stands up for herself. "I think that's very wrong. Yes it's the culture but if we can't, that shouldn't put burden on him to have to leave me…I'm not putting up with side chicks. I'm not putting up with a second wife. I'm not doing that."
Michael confesses that he was embarrassed after Angela's strong response. He clarifies that he also wants a child, not just to appease his family.
Beggars Can't Be Choosers
Asuelu breaks the news that he can only give his mom $100. His sisters chide him for not satisfying the full $1,000 request. "I'm so disappointed in him. He's supposed to stand up and take care of family," his sister Tammy tells the camera.
Asuelu's mother claims she wanted the money to send to Samoa for the church and his extended family. "That's all I can afford. Now I have kids and it's very expensive," Asuelu stands his ground.
"I don't know what Asuelu told you guys, but we don't really have anything extra," Kalani chimes in. "He's working part-time, I stay at home, because if we don't have money to give, where is that going to come from?"
"So if you want to be a man, why don't you work full-time?" Tammy snaps back, without knowledge of the job market or economy. "So you can be able to help your little family and back home, you know?"
Asuelu promises that he's been trying to find a better job and he makes financial decisions with Kalani. "Where is your mind now?" Asuelu's mother yells back. She suggests that Kalani's parents give her money.
His sister Tammy repeats that it's customary to send money back to Samoa. Kalani asks if Tammy sends money home as well; Tammy says it's none of her business, with a hint at the sexist double standard that the son needs to provide. Asuelu's mother also blames Kalani for Asuelu's lack of financial support. She walks away from the dinner that Kalani and Asuelu bought her.
"Go to America, Bye"
A crying Jess texts Vanessa asking about her relationship with Colt. Vanessa confirms she never stopped talking to Colt and they were intimate before he began dating Jess.
Jess storms back to her hotel room and throws her high heel at Colt. "You lied! Look at this!" she screams, shoving her phone in Colt's face. "Vanessa and you are still friends! You talk every day!" Jess pushes a sweaty Colt and tries to get away from him. "I'm going to my ex's house because you're trash."
Colt insists he's not currently sleeping with Vanessa, but Jess says he just lies all of the time. "Go to America, bye," she says while carrying her suitcases.
"Just give me five minutes," a calm Colt begs as he follows her into the elevator. Jess threatens to have sex with someone else on her last night in Brazil to get back at Colt.
"I love you, I was going to marry you, I was going to propose to you," he pleads, while simultaneously asking her why she's mad and violent.
"Go die alone," a brokenhearted Jess responds. "I sleep with my ex."
"I'm not good, I feel like I'm going to pass out. I've seen Jess jealous before but I've never seen her violent like this," Colt tells the camera. "I want to try to explain that Vanessa is just a friend. I never imagined this would be my last night in Brazil, maybe my last night with Jess."
Previews
Syngin goes wild with his friends, Larissa plans on moving out, and Elizabeth confronts Andrei about his anger. Plus, Asuelu's mother reprimands him for "hiding the money," and Paul fights with Karine.
Of course the Colt and Jess drama also continues, with Jess supposedly returning back to the hotel around 3 a.m. to speak with Colt. Lastly, Angela threatens to call off her wedding with Michael due to his family. Sounds relatable!
Until next time!
90 Day Fiancé: Happily Ever After?, Sundays, 8/7c, TLC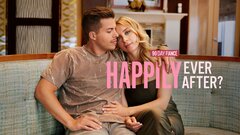 Powered by