Hilary Duff Addresses Disney+'s 'Lizzie McGuire' Revival Issues (PHOTO)
UPDATED STORY (2/29/20):
After alluding to frustrations with Disney+'s stifled Lizzie McGuire revival, Hilary Duff took to Instagram to directly address the show's delay and wishes for the title to move from the platform over to Hulu.
While expressing excitement about reviving the show on Disney+, Duff's statement hints at a desire to present the most authentic version of Lizzie's life without the kind of censorship that takes place on the family-friendly streaming service. "I feel a huge responsibility to honor the fans' relationship with LIZZIE who, like me, grew up seeing themselves in her," Duff wrote.
See Also
Duff reprises her Disney Channel role as a 30-year-old in New York.
"I'd be doing a disservice to everyone by limiting the realities of a 30 year old's journey to live under the ceiling of a PG rating. It's important to me that just as her experiences as a preteen / teenager navigating life were authentic, her next chapters are equally as real and relatable," she continued.
Her remarks concluded with a direct suggestion that the show hop over to Hulu just like the upcoming Love, Simon spinoff series Love, Victor which was originally slated for Disney+. "It would be a dream if Disney would let us move the show to Hulu, if they were interested and I could bring this beloved character to life again."
See her full statement in the Instagram post below:
View this post on Instagram

ORIGINAL STORY (2/26/19):
Fans of Disney Channel's early 2000s series Lizzie McGuire were given a lot to be excited about when Disney+ announced later last year that they'd be bringing the series back for a new entry in the character's life.
Along with Hilary Duff, fellow former costars Adam Lamberg, Hallie Todd, Jake Thomas and Robert Carradine were announced to be returning for the revival. Original show creator Terri Minsky was also attached to serve as showrunner on the title until the project was delayed at the beginning of this year.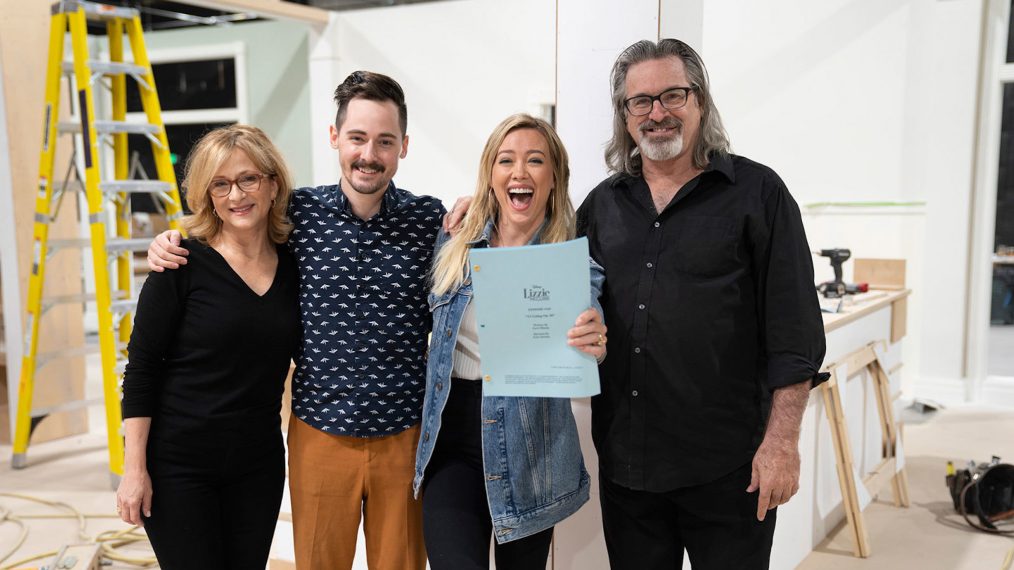 See Also
Disney decided to 'move in a different creative direction' after filming two episodes.
In a statement shared by Variety from a Disney spokesperson, it was revealed that all production would halt for the time being as the concept for the show was rethought: "Fans have a sentimental attachment to Lizzie McGuire and high expectations for a new series. After filming two episodes we concluded that we need to move in a different creative direction and are putting a new lens on the show."
In conjunction with the delay, Minsky also left the project, and no updates have been given in regards to the show's current hiatus status. In an Instagram story post from Duff though, she's hinting at the possible reality behind the delay. Posting a headline from an article that appears to be from Advocate, Duff circled the title "Love, Simon TV Show Pulled From Disney+ as It's Not 'Family-Friendly'" and added her own annotation of "sounds familiar.."
This alludes to the recent announcement that the previously designated Disney+ series Love, Victor was moving to Hulu for its upcoming launch. The show, which follows the trials and tribulations of a gay teen, is inspired by the 2018 film Love, Simon. If it was moved for that reason, Duff's social media post suggests that Lizzie McGuire may have had the same issues and that's why Disney+ is taking a break on it.
The revival was set to follow Lizzie as she was about to turn 30. Seeming to have it all including a dream job as an assistant to a swanky New York City decorator, a dream guy and pretty Brooklyn apartment, things aren't what they appear to be for the fan favorite character. With help from friends and her family, as well as her 13-year-old alter-ego, Lizzie would navigate the ups and downs of adulthood.
See Also
The series will now reunite Lizzie with one of her besties from back in the day.
Considering the show's demographic, an older and more mature series wouldn't be unwelcome, but could its content force it to move to Hulu as well? If that's the case, perhaps Minsky could return as well? Only time will tell, but for now, the future of Lizzie McGuire doesn't appear to be what dreams are made of.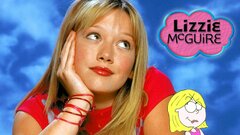 Powered by