More John Winchester on 'Supernatural?' Jeffrey Dean Morgan Teases Return
A familiar face may be returning to the world of Supernatural.
Jeffrey Dean Morgan, who played John Winchester in the first two seasons of the long-running CW series, teased on Twitter during a fan Q&A that he's open to revisiting the character of Sam (Jared Padalecki) and Dean (Jensen Ackles)'s dad.
"Sure. If story was right," he wrote.
would u consider playing john again if the ppl at the cw asked u😳

—  (@Iustluv) November 26, 2018
John was last seen at the end of Season 2 in 2008, when he returned to the afterlife permanently.
Morgan is currently starring as the baddie with a bat, Negan, on AMC's The Walking Dead, which films in Atlanta. Supernatural films in Vancouver but we're sure Morgan can head up to Canada for a few days,
Another Winchester family member who has gone missing is Sam and Dean's half-brother, Adam Milligan (Jake Abel). He appeared sporadically in Seasons 4 and 5, and the last fans saw of him, he was trapped in Lucifer's Cage.
See Also
Eugenie Ross-Leming also teased an upcoming twist in the Michael/Dean situation.
Ackles expressed interest in exploring where that character may be in future episodes. "That's something that needs to be touched on, and it might be. But we'll have to see," he old ComicBook.com.
Padalecki added, "I'd do anything for Jake Abel back. He's a dear friend and an amazing actor and an amazing man. I'll do anything to work with him again."
Supernatural, Thursdays, The CW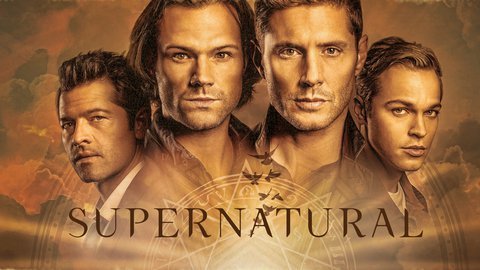 Powered by